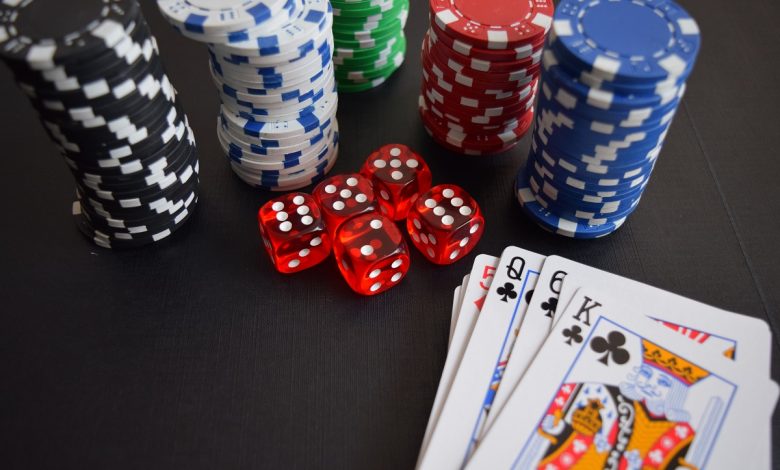 If you've come to this page looking for the best casino live-streaming mediums, you need to be familiar with the fundamentals. Nevertheless, let's start from the basics to refresh your memory.
Casino live streaming refers to the interactive broadcasting of games on services like YouTube or Twitch. As new players observe them play their favorite games, the person streaming spins the wheel or throws the dice live.
Gamblers are constantly looking for inspiration from seasoned gamers because there are so many possibilities offered via renowned gaming software. Casino live streams are exactly that kind of source of inspiration because they show players in action while sharing successful strategies with everyone. Additionally, they provide tips on playing live casino games and internet-based slots as well as betting methods.
Returning to the best casino live-streaming platforms, we are aware of how difficult it can be to find one that meets the criteria of being informed, well-liked, and reliable. Check out this list of the top ones across the world by reading on.
The nimble gambling streamer has amassed millions of dollars by playing online slots with his preferred game being Wanted Dead or a Wild. Boasting a whopping 2.1 million Twitch fans, it's obvious that Trainwreckstv is a unique channel that a lot of people like.
However, he tends to be more on the controversial side as he frequently expresses himself openly. Nevertheless, prior to the site's new rules, he stood as the second-most paid slot broadcaster on Twitch in 2021. Although his streaming routine isn't the most reliable, you are likely to see him on Twitch on a weekly basis.
With over 1.1 million supporters, Roshtein, who describes himself as a casino philosopher, is one of the most well-liked casino Twitch streamers. His warm demeanor and frequent interactions with his fans contribute significantly to his appeal.
Roshtein is instantly identifiable by his drab attire, which often includes a black cap. He is renowned for having the special capacity to outperform video slots regardless of their complexity. As one of the top gambling streamers, Roshtein has been in the business for over six years now and has had some impressive victories. The highlight is the all-time highest jackpot he won whilst playing Wanted Dead or a Wild, which was $8,967,600.
CasinoDaddy is among the most popular channels for betting content and casino streaming. This particular channel has a group of hosts, contrasting the majority of the other names on our list. With a typical routine of 14-hour days, 7 days a week, the team-up enables it to offer a lot more broadcasting.
While observing the top casino streams on Twitch, viewers can take advantage of numerous giveaways worth up to $10,000. The three brothers occasionally broadcast together while playing an assortment of online slots.
Despite not making the biggest bets, the rewards they acquire can still be rather substantial. Furthermore, this casino streaming channel will also help you learn about an array of casino games.
You can easily live-stream on YouTube and Twitch simultaneously and for easy access you can open both platforms via services like IPTV Smarters Pro which enable you to use each IPTV subscription you have from a single location. To learn more about how to use this service you can study an IPTV Smarters Pro Walkthrough and enjoy the experience.
Another renowned casino-streaming channel that is managed by a group of online broadcasters is ClassyBeef. There are presently 6 hosts, and each one offers a different perspective. The Twitch reels will spin with exciting broadcasts and fun mini-games with them.
It ranks among the top live YouTube live-streamers and offers highlights in a series of shorts. The group is renowned for winning up to $7,500,000 on well-known slots, exceeding the maximum payout. Since the schedule is typically full, it's simple to discover the top slots broadcasters on Twitch daily for a few hours.
The largest streamer on this list most certainly is xQc, though he plays more than simply slots. The Canadian streamer, Felix Lengyel, gained recognition in 2016 as a professional Overwatch competitor before making transitioning to full-time broadcasting in 2018.
He addresses all starting with the latest casinos to the most recent video games, making him a true diversity streamer. With a staggering 11.1 million Twitch fans, xQc has a sizable fan base and regularly attracts over a hundred thousand viewers when streaming.
He often places wagers that surpass $50,000 per spin and is not hesitant to do so. He is also fond of different kinds of slots and is willing to take part in live casino games.
Conclusion
In the past few years, casino broadcasting has grown significantly and is now one of the primary genres on platforms like Twitch and YouTube. Find the ideal match in terms of competitions, scheduling, and personality by learning more about the broadcasters.
Read Next: Is There Going to be a Max Payne 4?