Games
6 Video Games That Pay Money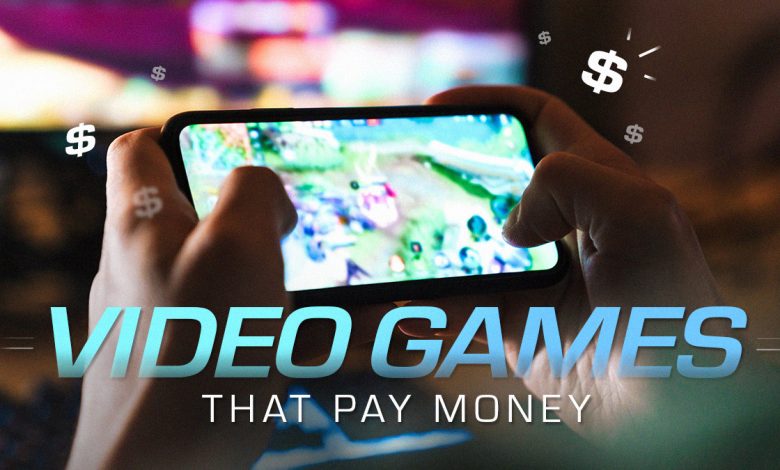 The first video game prototypes appeared in the 1950s and were elementary software that used video output from large-scale computers. At that time, few considered them economically viable consumer products due to the technological limitations of the day. However, the Magnavox Odyssey console released in 1972 broke that belief and set the groundwork for home-based gaming. Today, video games are an industry that generates over $180 billion per year, and titles that let users earn money rather than only spend them when playing, do exist.
Thanks to the miracle of the internet, combined with novel marketing/business concepts, playing video games is now a viable revenue stream for many. While profiting from gaming has become synonymous with streaming on Twitch and organized sponsored competitions, some products let players earn money via their gameplay from home. We analyze six such picks below.
Online Casino Video-Game Like Games
Online gambling got birthed in 1996 when InterCasino got up and running. In the first years of this sector's existence, the gambling choices at online casinos were just rudimentary three-reel, three-row slots. All gamblers had to do to win was line up three matching symbols on a game's middle row to win a prize. Nowadays, some 3D slot games and virtual fish table games at high-paying casinos are pretty-much video games at this point. They not only offer generous rewards but boast complex gameplay with various bonus rounds and even implement skill-based elements. That means that mastering them can lead to better winning odds, although the casino will always have the edge in the long term.
Second Life
Virtual shared spaces known as metaverses are super popular right now. However, it is accurate to say that the first such creation on the Web was the multimedia platform named Second life, which launched in 2013. In many ways, this is an avatar-based social network. It is akin to a multiplayer online role-playing game. Yet, it has an economy that runs on its currency called the Linden dollar, and users can earn these dollars by hunting for gems and coins, fishing, or participating in other Second Life games. They can also get a job, host events, sell their knowledge, join referral programs, etc. The platform is a digital landscape that offers vast social and money-making opportunities.
21 Blitz
Blackjack is undoubtedly the casino game that most veteran gamblers prefer playing. That is mainly so due to its low house edge. Plus, they can flip the odds in their favor by counting cards. 21 Blitz is a mix of solitaire and blackjack and presents a tremendous challenge for aspiring card counters. It only takes a few minutes for a user to grasp how this game works, and once they do, they'll be attempting to set high scores for hours. 21 Blitz has a head-to-head mode that lets users play against each other, and it also features multiplayer tournaments. It is in the latter option that real money prizes lie. The prize pools of most of this app's competitions are not that impressive, giving away 20$ to 30$ for first place.
Pool Payday
The pool is a generic term for pocket billiards. Nevertheless, its broader classification includes games like kaisa, snooker, Russian pyramid, and other variations. Pool Payday by Hidden Pixel Games is a blend of solitaire and pool. It offers one-on-one real-time fun games that can lead to cash prizes redeemable through Apple Pay, PayPal, and other methods. Pool Payday has two gameplay modes, turn-based and real-time. Same as 21 Blitz, online tournaments are also a thing here. Please note that rewards are not available to users in all regions.
HQ Trivia
Developed by Intermedia Labs for the Android, iOS, TV, and iPad operating systems, HQ is a trivia mobile game released in 2017. The original version allowed players ten seconds to answer multiple-choice questions that had an incrementally evolving difficulty level. These tiers range from easy to savage. The app has hosted celebrities like Gordon Ramsay, Robert De Niro, and the Rock, who have helped market it on network TV and online. People that have a wealth of knowledge on various topics are sure to love this app, as it lets them financially capitalize on amassed information.
World Winner
World Winner is a skill-based games community platform founded in 1999 in Newton, Massachusetts. It operates competitive cash tournaments on games like Wheel of Fortune, Solitaire Rush, Two Dots, Scrabble Cubes, and Angry Birds Champions. World Winner gives out more than $200,000 in prizes daily, and its app is only available for users over seventeen years old. The fees required for interested parties to enter one of World Winner's tournaments start as low as 88¢. People unfamiliar with the options offered here can engage in practice warm-up matches.
Read Next: Nintendo Switch WiFi Issues: Can't Connect or Find Network? Fixed!