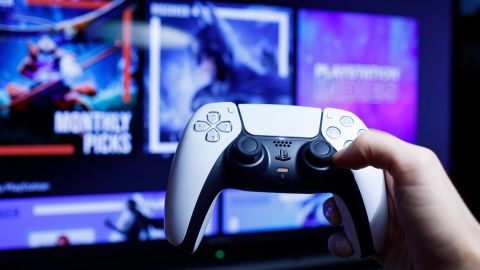 Now that summer vacations have started, you will have your hands full with your kids running around in the house. As much as it can be pretty exciting, it can also get hectic. There is just so much you can do to keep them entertained and with your job and looking after the house, it is bound to get a bit difficult.
This is why we suggest introducing your kids to some of the best online video games that are not only age-appropriate but also allow them to play interactively with their friends online.
Don't worry, even if you live up in the mountains or perhaps in the suburbs and your main concern is the spotty connection that does not allow using the internet for entertainment purposes, then we have just the right solution for you.
HughesNet delivers reliable and secure broadband to every state. It is the most available satellite provider in the country. Plus, it offers a bonus zone of extra data from 2 am to 8 am, which is great for all-nighters. You can contact HughesNet customer service to inquire about its plans and packages and pick one that suits your household needs the most.
With that being said, let's move towards our top picks of online games for kids to play with their friends.
Connection Four is developed for kids ages 6 or above. The game is an online version of the one you used to play during recess with your friends and now your little ones can challenge their friends at home using the internet.
It can be played on Paper Games, where your children can find different other fun and cool options like Battleship, Gomoku, Tic, Tac, Toe, etc.
Let your kids unleash their inner Picasso with this one.
If your children are already fans of Pictionary, then here is the treat for them – Scibbl.io is exactly like that popular party game. It involves multiple people, where one of them draws an image on a blank screen and the others are supposed to guess what it is the chat. Speaking of which, the kids can talk to each other via this chat in real time, making it more fun for them.
Whoever guesses the picture first wins the game. It is pretty simple but keeps your kids occupied while you run the errands.
MarioKart Tour is exactly like the classic Nintendo game, where your kids get to play as Mario, Princess Peach, Yoshi, or any other character while they are on a mission to race against their friends. It is super entertaining and cool but it can also be a bit competitive.
The game allows up to seven children to register as players at the same time. Which is a pretty good number for a large group of friends.
A classic game of Dominoes keeps your children busy for hours on end. Essentially, a player matches the number of dots on the tiles on the table and then connects them with the dots on a tile that is in their hand.
As a result of all of it, a long chain of tiles is created. The game allows up to seven rounds and it supports over four people to participate. Plus, your children can either create a free account on it or play as guests.
The hype around Pokemon Go has certainly died down since its initial launch, however, we can still see kids going crazy about it. The game is fun to play and it features some of the most favorite characters of children.
They can add their friends to the list available in the game and can proceed to play it either indoors or outdoors.
If we were to describe this game in one word, then it would definitely be "chaotic". It is a same-screen co-op game that literally has players screaming at one another. But don't worry, it is harmless and the kids thoroughly enjoy playing with it.
Your kids can throw a game party and have their friends over to play this gem.
We all grew up playing this game and now it is about time that you introduce your kids to it as well. Even if they find it intimidating at first, they will soon be able to get a hang of it. And before you know it, they will be selling and buying property like an expert.
What's more, this game can be a great way for your kids to understand the concepts of managing money and turn-taking. The game is available on the website of Pogo and it involves 2 to 8 players. The game is suited for children from age 7 and above.
Final Words
To keep your kids busy and entertained, we suggest you introduce them to the games mentioned above. All of them are appropriate for children to play and they allow participation for other players so your children can stay connected with their friends online.
Read Next: Video TDR Failure BSOD on Windows 10: Here's How You Can Fix it!