Games
A Beginner's Guide to Online Slots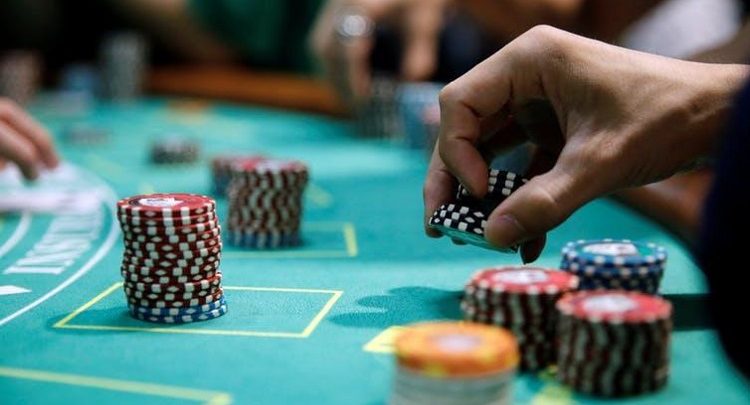 It is essential to understand how quirky symbols and spinning reels work to avoid confusion while playing online slots. The good thing is, it is easy to understand how they work. It is one reason why slots are so prevalent in most online casinos, such as Betchan Casino. It is essential to be patient when learning how slots work so you can enjoy playing them.
Playing Different Types of Slots
It is crucial to understand that all slots are not the same. Different providers develop slot games, and they develop them with different features and themes to ensure punters can have a variety of options.
How Slot Games Work
Slots are luck games. Players have to hit three winning symbols in a row on a pay line to win. Some slots have three reels while other four or five. You can find low value or high-value symbols on the reels.
Players wager money on every spin.
You can reduce or increase the money you're wagering on. Slot games represent a wager as a coin.
A coin might represent one pound or dollar. Slots move quickly, and it's wise to have a budget and be observant.
Each slot has a paytable that shows the game feature. The paytable can include scatter symbols that trigger wins even if they're outside the pay line; wilds that combine with other icons to form a winning combination; and multipliers that multiply the payout amount.
Slots can come with a free spins feature or a progressive jackpot feature attached to them. A progressive jackpot continues to grow as long as players continue playing.
Important Terms Used In Slots
Random number generator (RPG): Computer software that can generate thousands of numbers in a second. Every number has a different result on every spin. Because of RNG, all games are fair. Once you press "spin," the RNG comes up with a number that will determine if you win.
Variance:Also known as volatility, it is the payout size and how frequently a game pays out. Low variance games pay small winnings but pay out more frequently, while high variance slots pay huge winnings that are less frequent.
Return to Player (RTP): The average payout percentage over a specific number of spins is significantly 10,000 or 100,000 spins. The average RTP is mostly above 90%. The term house edge is the opposite of RTP. It is what the casino expects to earn in the long run.
Crucial Tips for Winning
Apart from learning the terms above and how slots work, there are some tips that you can use to enhance your winning chances. We've discussed them below:
Start with the free games: Most casinos offer players a chance to play free mode games. It is a great way to familiarize yourself with the games and gain confidence.
Start small: As a beginner, you will be more confident, placing low wagers and low variance games. These are more likely to get you a win. As you gain confidence, you can start playing high variance games.
Please go through the pay tables: It helps you find games that suit you best: each game a different and unique paytable. Although the difference is small, it might help manage your account.
Final thoughts
You can talk to other players who are experienced in slots, learn from them, and read as many reviews and guides as possible.