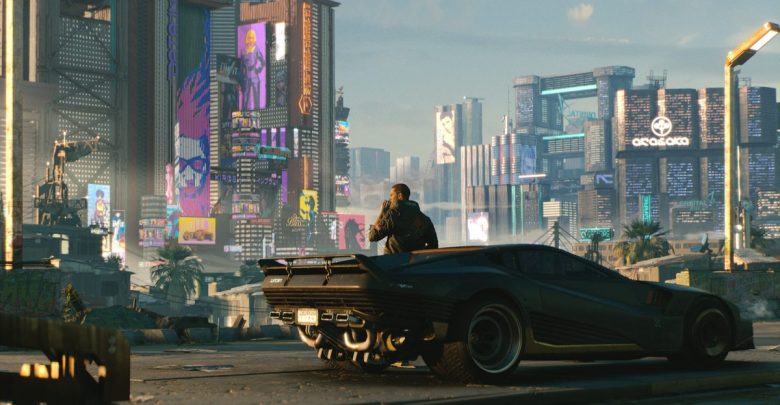 It has recently been announced by CD Projekt Red that their hyped releases are subject to yet another further delay; which means that the much-anticipated releases of Cyberpunk and Witcher 3 will now not be until later on in 2022. The project has been subject to a series of delays, so let's take a look back at what's happened.
CD Projekt Red is responsible for one of the most popular games, and also one of the biggest flops in recent gaming history. Responsible for titles like Witcher and Cyberpunk, the game developer has a cult-like following along with their games. However, the loyal following didn't stop people from getting mad when the developer announced that they were delaying the next generation updates for both Cyberpunk 2077 and The Witcher 3 until the first half of 2022 when both updates were initially scheduled to release before the end of the year. The update said that the delay was based on recommendations supplied by the teams supervising the development of both games, and this is where they annoyed a lot of fans.
The History of CD Projekt Red
CD Projekt Red went down in history as being responsible for one of the biggest flops in the world of gaming. Witcher is a huge title for the company already and the latest game in the series launched almost without issue. Cyberpunk, however, was a different story. Cyberpunk 2077 was potentially one of the most anticipated video games in recent memory. Based on the Cyberpunk universe created in the late 1980s RPG game, Cyberpunk 2077 had amassed a huge following before it had even been released. Cyberpunk 2077 is a huge open-world, first-person, action roleplaying game set in Night City. Players are able to completely customise their character down to choosing different skill sets and classes, not just clothes like we've seen in other games like the GTA series. The game has a series of main and side quests to work through and players can improve their character's attributes as they go.
Cyberpunk 2077 was released on 10th December 2020 to an eager audience – an eager audience that was soon to be bitterly disappointed. The game that promised so much delivered low frame rates, crashes, multiple bugs that made the game almost unplayable, huge glitches and embarrassingly poor performance, particularly on PS4 and Xbox One. IGN said that it was "simply not an acceptable state", while Now UC went as far to call it the "decade's biggest flop". The noise from critics and disappointed fans was so loud that CD Projekt Red took an unheard of (and potentially never done before in the gaming industry) PR move. The developers issued a formal apology for the state of the game just four days later, offering full refunds to any dissatisfied customers.
Why Were There So Many Problems?
One of the biggest problems with the release of Cyberpunk 2077 was the timeline. It was announced in 2011 and took until August 2018 to complete the story and playability from start to finish. At this point, no full play-through testing had occurred and no bug fixes had taken place but at least the story was finished. Over the next two years, a series of tone-deaf tweets and trailers appeared for the game, which were brushed off as the game's theme of being a dystopian future with aggressive advertising.
Modern Day CD Projekt Red
Throughout 2020 there were a slew of delays to the release date with the first coming before the pandemic, so it's clear that the whole 600 strong team working from home wasn't going to help. The noise around the launch got even louder when reviewers were only allowed to use b-roll provided by the developer, rather than actual gameplay. When the game was finally released it was rushed and not fully tested and players noticed instantly. In the official apology, CD Projekt Red said that they had pushed to get the game out before the end of 2020 instead of delaying again. A lot of people took this as not wanting to miss out on Christmas sales.
Will CD Projekt Red Ever Be Released?
Fast forward to 2021 and Cyberpunk 2077 is now playable after 8 months of updates to try and fix their mess. Whilst there were a couple of issues at launch, Witcher 3 wasn't plagued with the same issues as Cyberpunk and has gone on to be a fan favourite, so there still may be hope for Cyberpunk. The updates mainly included additional content but also improved performance and graphics and will be free to existing players. The company have apologised again and said that they want to get it right – so while fans argue and get annoyed at the delay it shows that the developer has listened to the feedback. While Cyberpunk 2077 still isn't the game that many players hoped for, it shows that CD Projekt Red are at least listening and trying to make it right, so maybe the delay will be worth the wait.
At this rate, it seems there's more chance of winning at these casino sites than CD Projekt Red sticking to a deadline. However with Cyberpunk and Witcher 3 both highly anticipated by gamers from all over the world, the pressure will most certainly be on to make it work – and soon! After all, a bit of a build-up isn't a bad thing but if the delays go on too long then there is a chance that fans will lose interest and simply turn to other games instead. When any brand has this much interest in a product, that is not something that they are going to want to give up easily. As such, it's really important that they harness this interest and make the most of the delay and anticipation rather than allow the delay to go on much further and ruin any chances of that happening! For now, we'll have to simply sit back and see what the start of 2022 brings to see if there are any further announcements surrounding these much-anticipated releases.
Read Next: Roblox Error Code 277: Let's Fix It and Get Creative