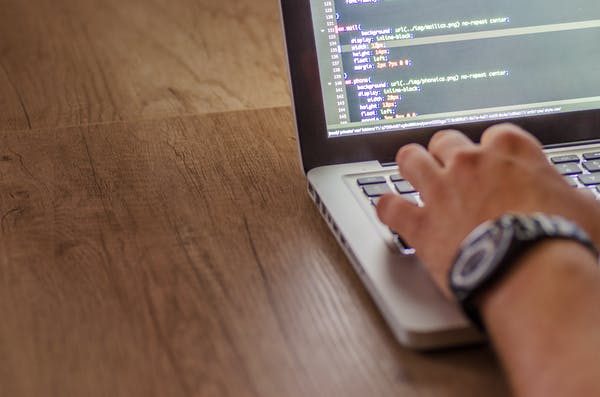 Introduction
ITIL, which stands for Information Technology Infrastructure Library, is a list of best practices for IT service managers to align their services to the business needs and value-adding to the organization. The modern-day ITIL now offers a variation of professional certification to validate one's competency and ability to demonstrate the ITIL best practices.
But just like any professional certification, you might find it difficult to gauge if itil certification is worth all the effort and resources. A certificate may just be a paper, but there are many other intangible benefits that are attached to it that make it worth the investment — not just for yourself, but for your company too. Before you impulsively make a decision, learn more about the different types of certifications and their implications discussed in this article. This article was written based on survey results from existing ITIL certificate holders and their thoughts on the value of this qualification.
Types of ITIL certifications
Under the official certification program, there are currently 12 types of certificates that verify an individual's knowledge and competency — from a foundational level to master level. In this segment, we will share the four main certificates along with our analysis.
ITIL Foundation certificate
This is the introductory level where one will gain a basic understanding of the ITIL best practices.
ITIL Intermediate certificate
Upon completion of the foundational stage, this is your next step to further expand your knowledge with two pathways: lifecycle and capability path.
Under this route, there are five different courses you can pursue: service strategies, service design, service transitions, service operations, and continual service improvements. Any of these courses exemplify the individual's solid understanding of the ITIL best practices. But one should be prepared to pass a challenging exam that utilizes real-life issues. This pathway is suitable for management level and decision-makers.
This route is recommended for IT individuals who are more interested in the hands-on side of things. Similarly to the lifecycle path, individuals have to go through challenging examinations to obtain this qualification
ITIL expert certificate
To be eligible for this stage, one needs to earn the foundation certificate while completing a minimum of 17 credits worth of intermediate courses. Just like the previous levels, individuals have to score in the exam to achieve this certificate. Though tiring, your efforts will be fully realized in the job market because the certificate will become credentials to prove your deep understanding of the ITIL best practices.
ITIL master certificate
This is the ultimate, most specialized grade of certifications one can achieve. Unlike the previous qualifications where the focus was on theory, the master level is for those who are also equipped with in-depth practical experiences. To qualify, individuals are expected to apply the ITIL best practices to real-life projects to prove their abilities.
Analysis of the ITIL certifications
To best assess the true value of the ITIL certifications on an individual and organizational level, we have gathered reviews from existing ITIL certificate holders via a survey. The survey aims to identify tangible and intangible benefits from these certifications, with a heavy emphasis on the intermediate and expert levels. The foundational stage was not included in this survey because it is an entry-level and basic certification. Meanwhile, the master level was also excluded because it was rather unknown in the industry when the survey was distributed.
With five questions, this survey was made simple for easy completion and was disseminated to 117 certification holders who own a minimum of one intermediate certificate. Most respondents in this survey responded that they have multiple qualifications too.
Are the ITIL certifications worth it for individuals?
Based on our survey result, our respondents vouched that the qualifications for intermediate level and above were valuable to them. 76.5 percent of our survey participants indicated that having the said qualifications made them more attractive in the job market compared to their competitors. The data exemplified how this qualification is a strong credential that significantly boosts employability even in these trying economic conditions.
More than half of our survey respondents mentioned that the pursuit of specific ITIL certification has qualified them for their desired roles in an organization. They added that having this qualification spoke volumes about their understanding of the knowledge and experience of the IT industry. From this statistic, we understand that employers acknowledge these qualifications when hiring.
A common criticism of the ITIL certification programs is their failure to impart new knowledge to their qualification holder. However, over 70 percent of our respondents opposed it, indicating that the program has honed their expertise and taught them a lot of industry-specific knowledge that eventually became their competitive edge.
Are the ITIL certifications worth it for organizations?
The true benefits of ITIL certification can be rather ambiguous when it comes to the organizational level because of its intangible elements. Thus, the survey questioned organizations if they noticed any impact after their employees earned the qualifications.
50 percent of our respondents agreed that their employers improved their overall effect upon completion of the certification course. Efficiency refers to the extent one can minimize waste, whereas effectiveness is measured by the person's choice of conducting the appropriate activities to best support the business. With efficiency and effectiveness improving with ITIL, these employers now become a value-add to their organization too.
The organization's perception of IT within its company has improved after the introduction of the ITIL program. Although perceptions are not as significant as efficiency and effectiveness at first glance, the different degrees of perception have a great impact on the business too.
Conclusion
If you are in the IT industry, the term 'ITIL' may be familiar to you by now. Since not everyone is fully aware of its certification program, this article aimed to serve you as a summary of everything you needed to know about ITIL. From the various certification levels and their recommended target audience to our survey analysis, we hope that this article has assisted in your decision-making process.
Read Next: How to Install Shaders on Minecraft and Tackle the Common Errors?