Crypto
Are Sandbox (SAND) and Ethereum (ETH) a Good Investment?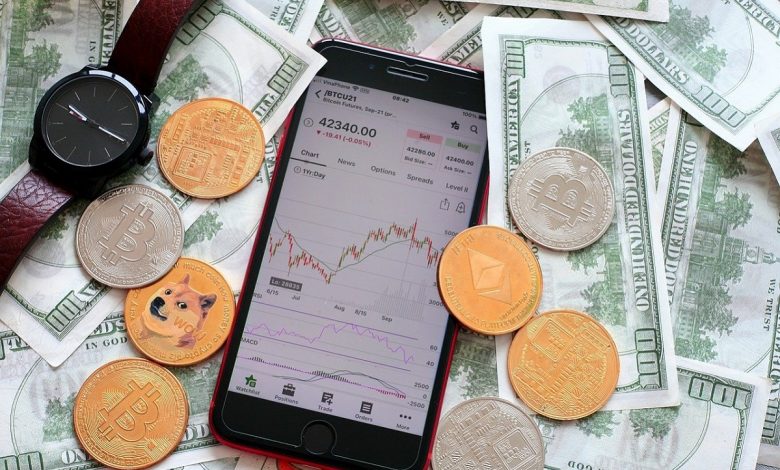 Ever since Facebook announced its involvement in the metaverse, NFT-related tokens have skyrocketed in popularity.
In this article, we explore the Sandbox (SAND) and Ethereum, two cryptocurrencies that are heavily related to the upcoming virtual worlds evolution. While the SAND token is connected to its own metaverse, most upcoming virtual worlds depend on Ethereum, in one way or another — and SAND is no exception, its world being built on the blockchain.
To help you assess whether either of them is a good investment, we will provide a brief overview of their fundamentals and their price action. This should give you a good idea of whether you should invest in SAND or ETH in 2022.
What Is SAND Coin?
The Sandbox is a 3D game creator not too dissimilar to the insanely popular Roblox. It allows users to freely roam a virtual world that is populated by user-generated content in the form of NFTs recorded on the blockchain. Sandbox started as a 2D mobile game in 2012 and has evolved into the voxel-constructed 3D world in 2018. It has a maximum supply of 3 billion SAND tokens – 1 billion from this amount have been put in circulation.
The game provides creators with various tools to create unique NFTs that can be bought and sold on its marketplace and used within its world. Two major assets help construct this world: the SAND token and the LAND token.
SAND is the native cryptocurrency of the blockchain, that is used to access the marketplace, mint NFTs, and stake to gain rewards. LAND tokens are NFTs of virtual land plots. Users can purchase them to develop and deploy new gaming experiences and monetize them.
All in all, SAND is one of the most promising metaverse tokens, considering its high-profile partnerships with Snoop Dogg, The Walking Dead, Shaun the Sheep, the Smurfs, and many more. You can find the latest information about its price movements on Godex, where you can also exchange it for more than 300 different cryptos.
What Is New About Ethereum
Ethereum almost needs no introduction. It's the original smart contract platform that enabled us to program how the blockchain works, building new apps on top of the network. Consequently, today it fosters more than 90% of the entire decentralized marketplaces in NFT and financial spaces.
However, this huge popularity has had its drawbacks. With so many users flocking to the network, transactions have slowed down quite a lot – and fees have gone through the roof. That being said, 2022 should bring a fair share of improvements for Ethereum. The network is supposed to complete its migration to a proof-of-stake consensus model that's more energy-efficient and scalable. This should allow fees to normalize and provide the potential for more growth.
Additionally, Ethereum has become a deflationary currency. Right now, more tokens are being burned than new ETHs being created. This creates scarcity, and such a reduction in supply on exchanges might push prices even higher.
What to Expect from SAND and ETH
The upcoming year is expected to be bullish for both SAND and ETH. The metaverse is just doing its baby steps, and, as a product that connects to the concept, The Sandbox is providing one of the most complete metaverse gaming experiences available at the moment. As the platform grows, demand for SAND will increase, and so will its value.
For instance, Walletinvestor provides a price prediction of around $14 for 2022, which is more than double its current value. Coin Price Forecast is more conservative and provides an $11 price, a 74% growth in value.
Ethereum, on the other hand, is linked to more than just the metaverse. The entire DeFi market depends on ETH and the gas fees the network incurs. Once new scaling solutions are implemented in the protocol, we will see Ethereum's value skyrocketing and leading the entire market upwards with it. It's also a key element in the upcoming Web 3.0 revolution, which is bound to lift off in 2022.
Walletinvestors puts the price of a single ETH token just over the $7000 mark by the end of 2022, predicting 80% growth for the leading smart contract platform. Coin Price Forecast, on the other hand, hopes to see it hit at least $6000 by the end of the year.
Exchanging SAND to ETH (which you can do here: https://godex.io/exchange/sand-to-eth) and vice-versa can sometimes require high fees. Godex provides all of the advantages of decentralized exchanges, without the drawbacks of unaffordable commissions — using the platform, you can swap crypto anonymously, securely, and at fixed rates.
Should You Invest in SAND and ETH Coins?
SAND and ETH are two incredibly promising cryptocurrencies for 2022. Every day, the Sandbox looks more like a AAA gaming title, with neat graphics and incredible creation tools that can be monetized. Ethereum, on the other hand, will be one of the pillars of the upcoming Web 3.0 revolution.
While the market has been in a bit of a slump lately, both of these coins have great upside potential for 2022.
Read Next: xCloud Games on Windows 10: Here's How You Can Stream!