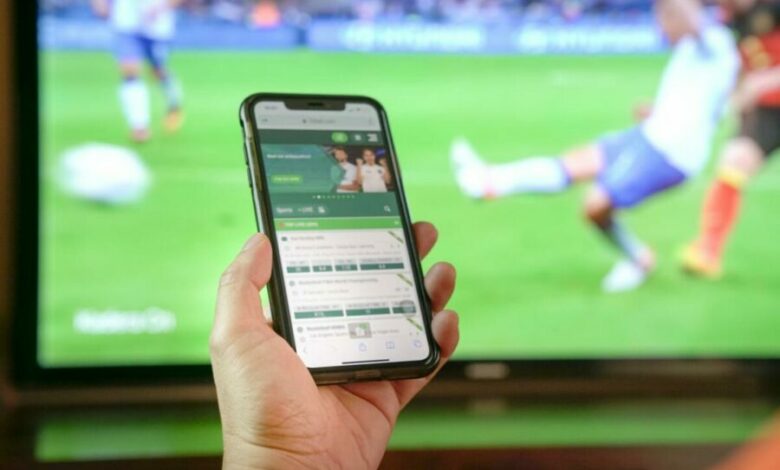 For astute online casino players and sports bettors, the quest for online operator bonuses is never-ending. When an online gambling operator puts the possibility of something "free" on the table, online bettors are obligated to try to get it. These include UK no deposit bonuses and new player promotions. However, the subject of this article deals with another type of bonus tied to sports betting.
To gain the real value of any bonus, bonus recipients have to jump through hoops to get that value. The term hoops refers to bonus terms and conditions. Since online gambling operators aren't in the business of giving away free money, they like to create terms and conditions that make it near impossible for customers to turn a bonus into withdrawable cash.
About a decade ago, an astute sports bettor named Mike Cruickshank created a strategy for getting around certain sports betting bonus conditions. His strategy is called "bonus bagging" or "matched betting." Since the strategy has been proven to work, let's take a look at it in case you are looking for a foolproof way of claiming a sports betting bonus with little to no risk.
What is Bonus Bagging?
Bonus bagging is a betting strategy that starts with the possibility of a sports bettor receiving a sports betting bonus. The intention of the strategy is to secure the bonus with little to no risk.
The strategy works best on bonus promos that offer a free bet that can be earned by making a qualifying bet. The idea behind the strategy is to make the qualifying bet in a way that creates little to no risk. Once the strategy has been employed, the bonus gets released.
Two things are needed to employ the bonus bagging strategy. The sports bettor will need to open a standard online sports betting account with an operator that is offering a free bet bonus promo tied to making a qualifying bet. The sports bettor will simultaneously need to open an "arbitrage" account with a betting exchange like Betfair. An arbitrage account is an account that allows customers to set their own lines and accept bets from other customers. In other words, customers are permitted to bet amongst themselves without using a sportsbook operator as the middleman.
After these two accounts are in place, sports bettors can employ the bonus bagging process. From this point on, the best way to describe the bonus bagging process is via an example.
The Bonus Bagging Example
Sports bettor A opens the required standard and arbitrage sports betting accounts. The standard account operator is offering a 100% matching bonus bet based on the bettor's first real sports bet with the bonus cap set at $500.
Bettor A decides to bet the full $500 on a soccer match between Chelsea and Manchester United. They wager on Chelsea to win the match at odds of -120.
Next, bettor A has to go to their arbitrage account and propose a bet where they are willing to lay Chelsea at say -120 for the same $500. Since the odds are in line with bookmakers, the proposed bet will likely get picked up by an astute sports bettor. This part of the process is called "backing or laying" a bet.
Bettor A now has two positions. They have effectively:
bet $500 on Chelsea at -120 and collected $500 on Chelsea at -120 as their lay bet. At this point, we can look at the possible results for bettor A should either team win the match or the match ends in a tie.
If Chelsea wins, bettor A gets $917 ($500 for the bet and $417 in winnings) back from their standard betting account. They will then have to pay the same $917 (payback the $500 bet collected plus pay losses of $417) in their arbitrage account to the bettor who accepted Chelsea at -120. The net for bettor A is ZERO (+$917 – $917).
If Machester United wins or the match ends in a tie, bettor A loses $500 in their standard betting account. At the same time, they will get to keep the $500 received in their arbitrage account as winnings. Again, the net for bettor A is ZERO. The tie result would only be applicable if betting on the tie was listed. Otherwise, the match is a push and all bets are returned.
Note: Arbitrage platforms do charge a 5% commission on a bettor's net winnings. If Machester United wins or the match ends in a tie, Bettor A would have to pay a small commission of $25.
Bagged the Bonus
Since bettor A fulfilled the betting condition to earn the matching bet bonus, they will receive the $500 bonus. Furthermore, they will have received the bonus with no more than $25 risk to their original overall bankroll. They bagged the bonus with little to no real risk.
Here's the kicker. The standard sports betting operator is none the wiser, nor do they care. They got the action they wanted in order to justify paying the bonus. Everyone is happy.
Read Next: How to Use Discord on Xbox And Chat with Your Friends