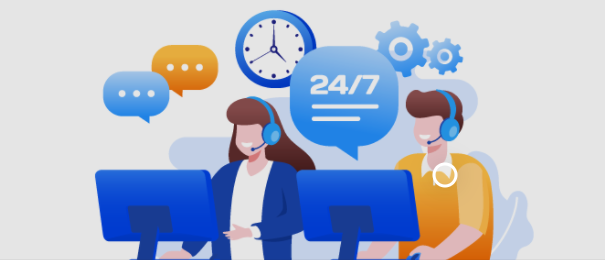 In modern digital marketing, quite serious competition is unfolding. Now, in 2022, fundamentally new methods of making business decisions are being used – in particular, various kinds of software products that allow you to manage client data. As practice shows, quite tangible results are achieved with their help. On the other hand, if the efforts being made are not well-thought-out and do not fit in with the adopted data management strategy, any business can simply drown in the flow of information.
The point is not to waste energy measuring everything that moves. Instead, the main resources should be directed to determining what needs to be measured and why the figures are important.
So, what needs to be measured in these endless streams of data? Where to store them? How can they be used to make effective business decisions?
Of course, the most challenging aspect of the process is deciding where to begin.
This article is about how to create a customer data management system from scratch.
Short review
The success of a business today lies in the ability to masterfully manage the flow of customer data with the help of a professional visitor tracking tool. However, according to the Harvard Business Review, most companies are still lagging behind in this regard.
Now we are facing new challenges. These include ensuring communication within the company, providing a competitive customer experience, and continuous key decision-making. The right approach to collecting user data brings tremendous benefits to organizations from a wide variety of industries and allows you to modernize processes.
Collect relevant data
Are you sure you are collecting the right customer data? Truly effective customer bases require data and purpose to be clearly defined. We propose to divide data sets into four main segments: Identification, Quantitative, Sociodemographic, and Qualitative. Below you will find a description of each type with examples and possible options for collecting such data.
Customer Data Management
CDM is the process of collecting, organizing, and analyzing data about your customers. This is the basis for improving performance:
Attracting and retaining customers, their satisfaction;
Visibility and transparency of communication strategies;
Data quality and profit growth.
Quite a list, but behind it are the facts that indicate that the results are truly stunning. Still in doubt? Here are a few reasons why building a solid client base should be the number one goal of your job:
Attracting new customers is not an easy task. However, the client base can improve the effectiveness of communications without having to spend a fortune on useless advertising campaigns.
Collect customer data simply by asking questions and rewarding their trust with discounts, event invitations, and other promotions (such as free shipping on the first purchase). A positive first impression increases the likelihood of a recommendation from a client.
20% of customers provide as much as 80% of sales. Implement a retention strategy from day one by offering an attractive, personalized loyalty program. Thanks to this, brand adherents appear among the buyers, who are ready to recommend you to their surroundings. Only with a well-thought-out strategy for managing customer data, marketers can accurately calculate such important metrics as Customer Lifetime Value (CLV), which demonstrates the value of the customer throughout the entire time of interaction with the brand.
Using a record user actions website to collect relevant customer data allows you to better segment target markets, discover consumer trends and customize communication strategies, which in turn is important for effective timely decision-making.
A customer journey to purchase can be long, unpredictable, and include multiple points of contact through different devices, at any time of the day, online or offline. Collecting relevant data at each stage of the customer journey and analyzing it will help you determine how you can make your customers' path to purchase easier, improving overall sales performance.
Read Next: Rune Factory Black Screen Windows 10: 3 Failsafe Methods to Fix