Games
Different Kinds of Online Slot Games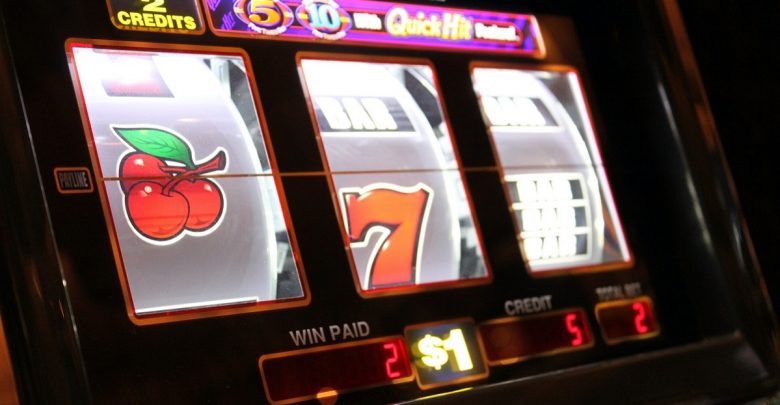 Slot machines are always popular games in casinos. You can often see hundreds of people playing them for hours because of how much fun they are to play. While you can't really control where the winning symbols stop in the game, the anticipation of waiting for the slots to, hopefully, come up with a winning combination is exciting for many players.
For those wanting to avoid land-based casinos because of travel, or health concerns, online casinos have now turned into a popular alternative for many casino goers. Many regular slot machine players have moved to playing online slots, which are digital, or virtual, slot machines that can be played through a web browser for computers or through an app for smartphones and tablets.
What's especially interesting about online slots is that there are several different types of them to play, from classic slots to modern ones, all with unique features. Let's take a quick look at some different types of slot games that you can play online.
Classic Slot Machine (3 Reels)
The first and most common online slot type is the classic slot machine, which features three reels that are easy to match up symbols on and win prizes. The most popular iteration in the history of slot machines it is commonly found in land-based casinos, and this type of online slot can be a good game to play for those that are slowly transitioning to playing casino games online. You can also, usually, find classic slot machines in most online casinos, so it shouldn't be challenging finding them online.
Modern Slot Machine (5 Reels)
The type of online slot that is played by many online casino players today is the modern slot machine. It's a five-reel slot game that is more challenging to play than the classic slots but gives out more prizes because of the number of paylines you will find on the screen.
The paylines are a way for you to win more in online slots, and with more paylines, you will have a higher chance of winning something in the games. Most modern slot machines have classic paylines you will often find in common slot machines, but they would also have unique paylines that are much harder to match up symbols on.
Multiplier Slot Machine
A type of slot machine that has been around since the 1980s and has now been prominent in online casinos is the multiplier. The multiplier allows a player to win prizes that are dependent on the coins that he or she has inserted on the machine. For example, betting only one coin will give you $10 for winning, while betting two coins in a multiplier will get you $20. So, if you want to win big prizes in online multiplier slots, you would need to bet large amounts of digital coins.
However, betting big can be quite risky, as you may not be able to win a prize with that bet, but you need to remember that the multiplier is an online game that has high risks with high rewards. If you are feeling really lucky, you should find online casinos, like Royal Ace Casino, which offer multiplier slots and see if you can also win big.
Free Slot Machine
The opposite of multipliers is the free slot machine, a type of online slot that is low-risk and low-reward. Free slot machines are low-risk because you don't have to spend anything to play the games, and it is also low-reward since you cannot win anything on them. However, you can get enjoyment from these games without thinking about losing money. If you just want to have fun playing online slots, you can opt to play free slot machines offered by your favorite online casino.
Mobile Slot Machine
Another type of online slot is the mobile slot machine. As its name suggests, mobile slots can be played on smartphones that are connected to a stable internet connection. Mobile slot machines can either have classic games with three reels or modern rules with five reels, so they are pretty versatile while also being portable.
Progressive Slot Machine
A subtype of modern slots is the progressive slot machine. These games have a progressive jackpot which continues to grow until it is hit. Then it resets to its base starting jackpot and starts to build up all over again.
When playing a progressive slot machine it is usually a good idea to always make max bets. Otherwise, you won't be eligible to win those big progressive jackpots and you would simply be helping to build a bigger jackpot for someone else to win.
By taking a look at these six distinct types of online slot games, you can now differentiate some of the various kinds of slot machines you can find in online casinos.
Be sure to find the ones you like best and have fun!
Read Next: Will We Ever See Forza PS4?.