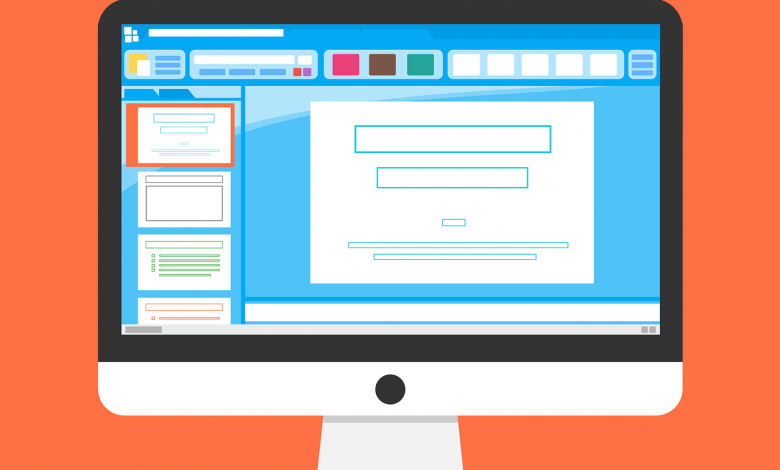 With the increasing competition in the business sector, the marketing and advertising industry has also boomed significantly. As a result, more beginners seem to be taking more interest in this sector. Hence, beginners are interested to learn the new animation software to excel in this field. Considering the worth of this skill, more and more people are taking an interest in learning animation software.
The use of animation software for marketing purposes has been very effective. It helps to grab the attention of the audience. The most important part in this regard is that you need to make the video attractive and engaging enough for the audience.
An Easy-to-Use Animation Software With Vast Features – Doratoon
Doratoon is an easy-to-use online tool that provides you with several options to create a video animation. To help all the struggling beginners out there, Doratoon provides an easy platform to help them learn and grow in their respective careers. Especially for beginners, they also offer 500MB free storage so that they can explore all the tools and make their own portfolio.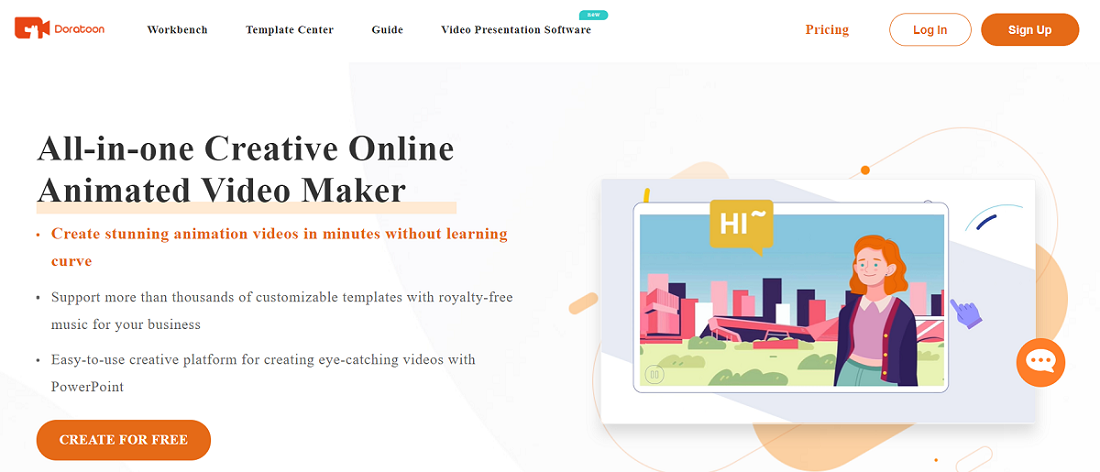 Its interface is so easy to use. Even a beginner can make a stunning video animation within a few minutes. The Doratoon video creator has also made music addition a lot easier too. You can easily add royalty-free music to your video. Just by following some simple steps, a beginner can create the best video he can think of.
Doratoon is an animation software that ensures its users an easy platform. It comprises such features that are advanced and highly functional. But with functionality, all of these features can be used with ease.
Click This Page To Explore Business Tailored Templates of Doratoon >>
What are the Enhanced Animation Softwares Features Offered by Doratoon?
Doratoon offers several amazing features for its users that they can easily use. They play a vital role in making a video that impresses their audience. Following are some of its extraordinary features:.
A video animation becomes more knowledgeable and interesting by adding pictures in it too. If you want to do so, you can simply go to the Prop panel, and in the image section, you can find several photos to choose from. After you have added a photo to the canvas, you can customize it too. The Prop pane is an important tool for adding the photos to maintain relevancy to the topic.
Aligning text or images on a canvas can be very hectic. To help you in this regard, Doratoon video maker offers an option of adsorption. It makes the gridlines visible to help you align all the elements accurately. You can enable the grid lines to align elements and disable them afterward.
You can also upload your own voice recording to the video. Doratoon also offers the option to record your voice using a microphone. You can also use the A.I. (Artificial Intelligence) synthesis to convert inputted audio into text. The speed slider can help you further to adjust the audio tempo.
To make the audience thoroughly understand the message promoted in an explainer video, the text is extremely important. You also get the option to add typography in your video animation to serve this purpose using Doratoon. To make this text clearer to the audience, you can also add dynamics to the text. It can make it more engaging and interesting for everyone.
An effective video is one in which there is relevancy between the compilation of scenes. If the relevancy is lost, the message intended to convey through the website can become very confusing. Doratoon offers you the option to add and delete the scene pages in accordance with the scenario of the video. To enhance the video visually, transitional effects can also be applied in between the scene pages.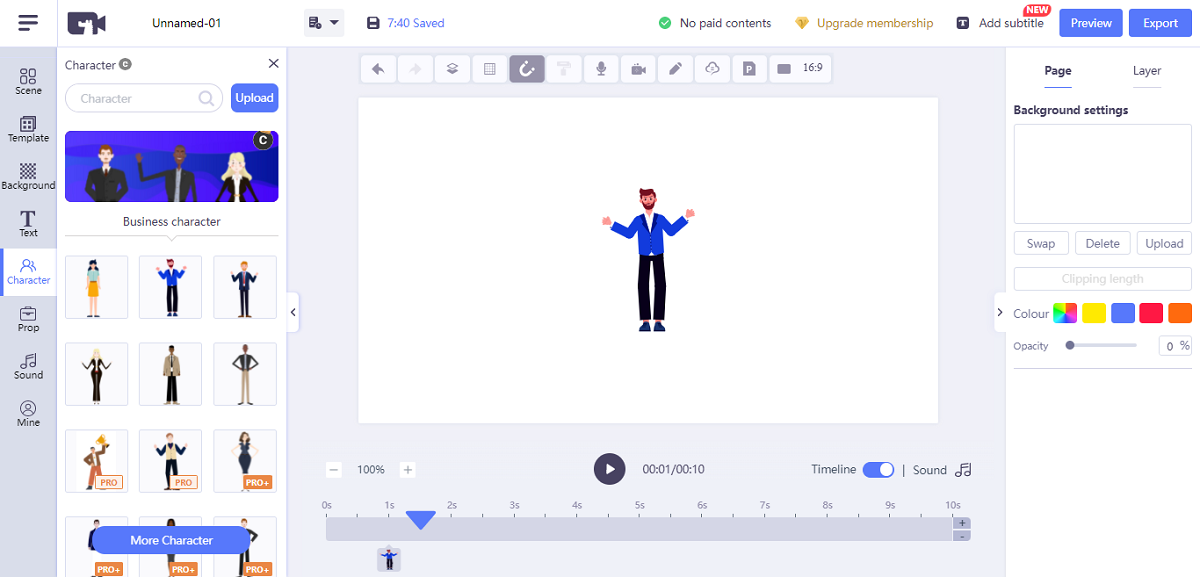 Benefits of Using Doratoon Animation Software
Doratoon is highly recommended for beginners who desire to build their careers in this particular field. This skill can also come in handy for them if they want to build their website. There are several other benefits of using Doratoon video maker online, such as;
When you use the Doratoon video maker for making a splendid cartoon video, it lets the customer see how much effort you have invested in making it appealing for them. It makes them feel more welcomed on your offered platform. By feeling this connection with you, they would gladly opt for your services and products for their needs. Doratoon is a tool that can help you increase your ROI (Return of Investment) too while utilizing very limited resources.
Builds Trust with the Customers
Doratoon helps you to build customer loyalty. Video animation is a short-expression to build a connection with your customer. He becomes more familiar with your company's brand. Doratoon can help you gain trust with your customers.
Easier to Convey Information
Using wordy posters for conveying information is a bit ineffective. The reason behind it is that the customers do not like to pay a lot of attention to some complicated-looking text. Doratoon helps you create a video that can convey all the information more clearly to the customers. In the blink of an eye, they can understand the message that is being communicated using video animation.
Customization for Any Audience
Video animation helps the seller to synchronize his content with buyers. Hence, if you don't want to make multiple advertising content for different buyers, Doratoon is recommended for you. You can use Doratoon for using a distinctive template that is true to the brand of the company. You can use this design to promote your product or services among your potential customers without any lengthy processes of designing several templates.
Easy Step-by-Step Guide For Beginners to Use Doratoon
Once you get to know about the proficient Doratoon features, you should also get to know how to use this platform for designing video animations.
Step 1: First, you need to visit the official website of Doratoon and sign up with an account to use the platform.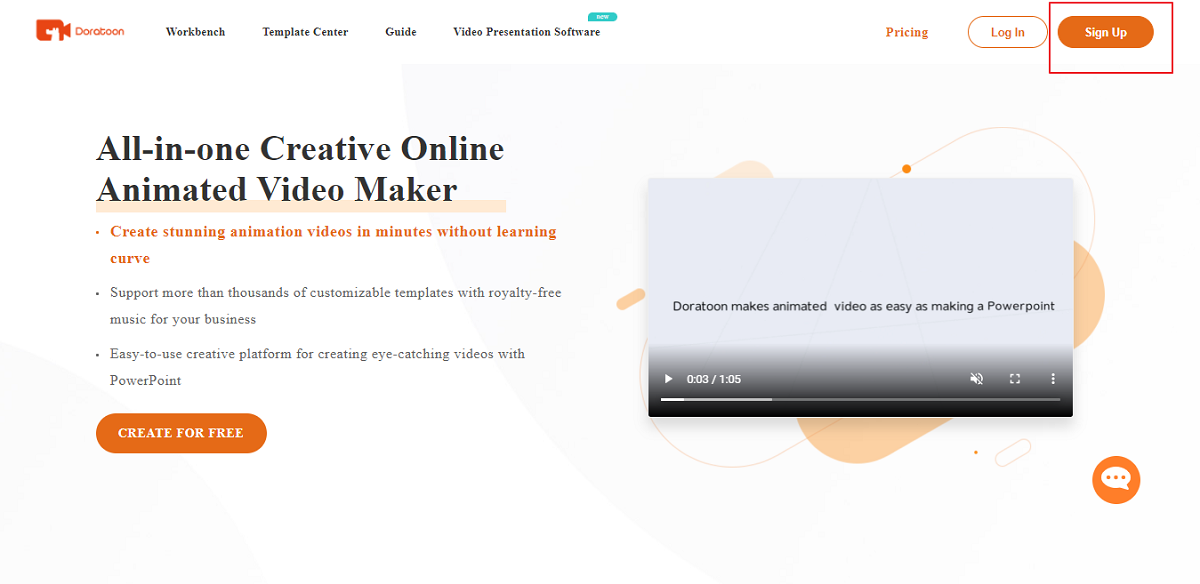 Step 2: Once you are done signing up, you need to select the "Workbench" option on the top of the page. Navigate to the editor section of Doratoon.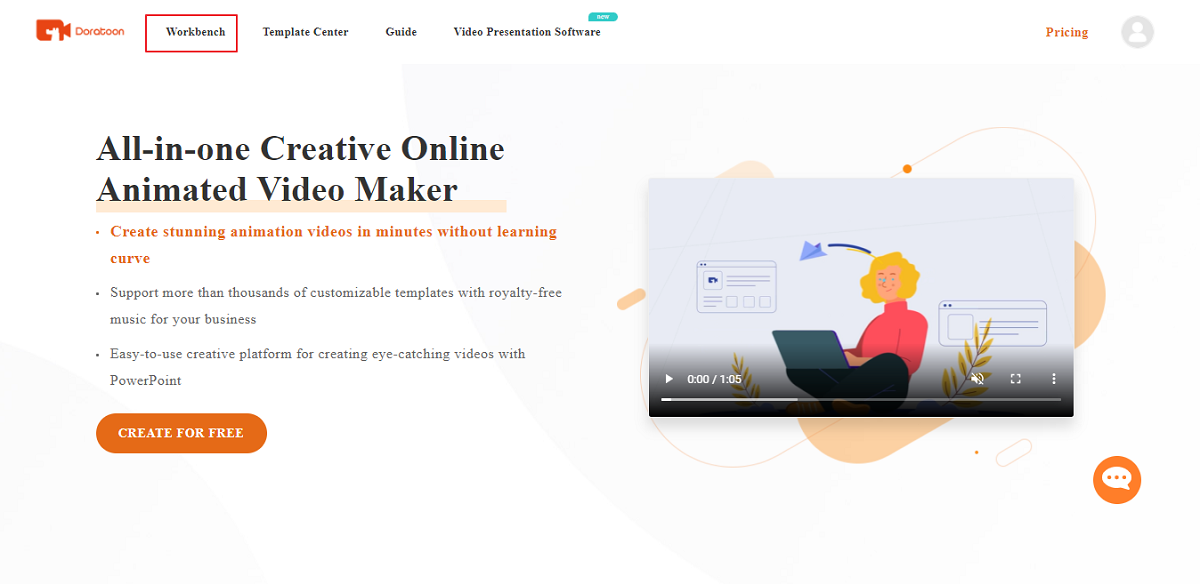 Step 3: Tap on "Create a New Video" and set the appropriate style for making a video animation. Over selecting a style, you are redirected to the editor.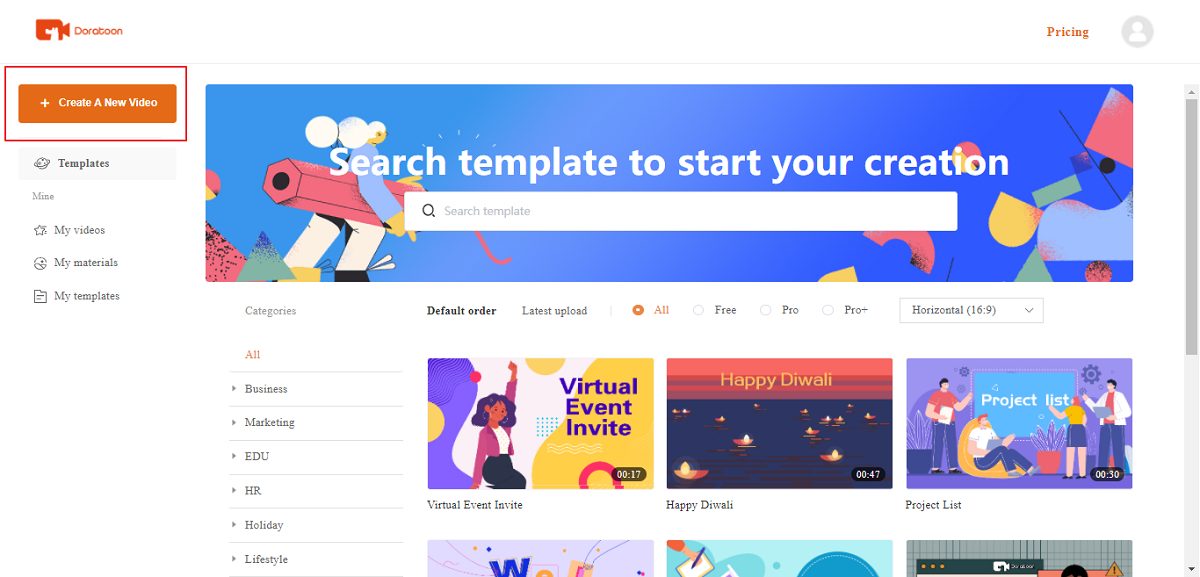 Step 4: The user can add different scenes, templates, texts, and characters across the video animation. Once you have added all the appropriate content within your video animation, you can easily export the video. Set up a title and a tag for it and save it as an MP4.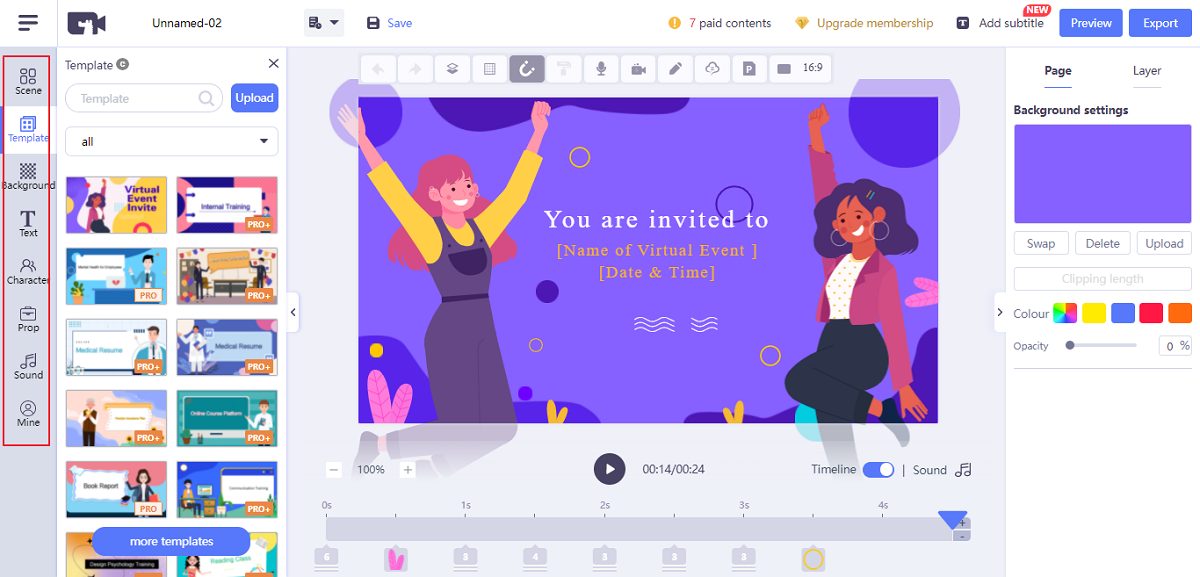 The Bottom Line
If you want to use video animation to embed on your website, Doratoon can help you attain heavier traffic. By making video animation using Doratoon, you can make your web page look more exciting. Visiting your website can become a very enjoyable experience for your audience. It will lead to getting more and more views on the website.
The use of video animation encourages more people to share your website with their friends and acquaintances. You can make your website more successful using Doratoon.
Read Next: Call of Duty Vanguard Crashing on PC: Guaranteed Fixes Inside!