Internet
Essential Habits Every Gambler Needs to Develop for Enjoyable Gambling Experience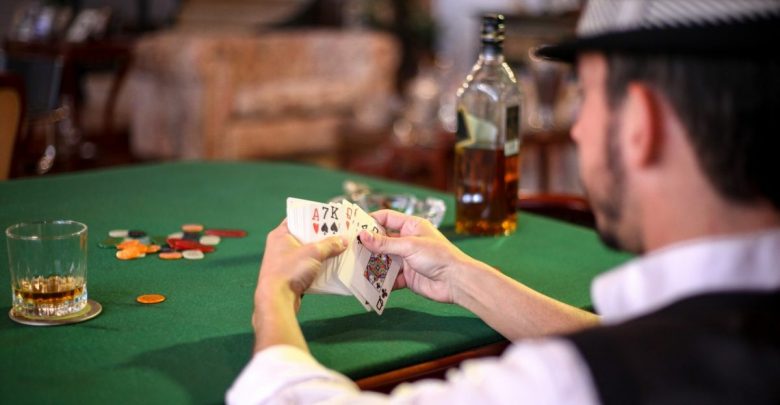 We believe in the importance of habits in all aspects of life – good or bad habits will always have an impact on the quality of our lives. Like any other sphere of life, it is also possible to make the most out of how you entertain yourself by acquiring beneficial habits.
And while some may consider gambling a bad habit itself, playing casino games is, in fact, an effective way to relax and unwind after a long, exhausting day of work. Fortunately, there are several essential habits every player should develop to enjoy their online gambling experience to the fullest.
Apart from setting up a gambling budget and understanding the odds, you will also need to set a time limit for your gambling sessions, avoid playing in a bad mood, and know when to walk away. Continue reading to find out how to have an enjoyable gambling experience.
Set Up a Budget
It is important to set up a budget for gambling and stick to it, as this will help you stick to your routine. You can also set aside a certain amount of money that you are willing to spend on gambling every month. Some people may find it helpful to use a specific card for gambling. This way you can track how much money you have spent on entertainment for the month and keep an eye on your budget.
Set a Time Limit for Your Gambling Sessions
While some players like to play marathon sessions, others prefer shorter ones. It is crucial to understand what works best for you and stick to your preferences. If you are in the mood for something more substantial, you should stop after playing for a few hours.
On the other hand, if you feel like playing only for a little while, try limiting your session to 30 minutes or so. It is also important to remember that playing until you lose it all isn't a way to enjoy yourself – it's just a waste of time.
Avoid Playing When You Are in a Bad Mood
We have all been there – feeling like we have been hit by a truck and unable to shake off our bad mood. It is always best not to gamble when you are in a bad state of mind. Playing when you are not feeling yourself will affect your judgment and cause you to make poor decisions. You should also avoid playing when you are upset or angry at something or someone, since this will influence how you play and reduce your chances of winning.
Walk Away When You Lose Too Much Money
When you are feeling good about yourself and engaged in the game, it can be difficult to accept that it's time to call it quits. However, no one said that you will win every time, so keep in mind that losing is perfectly normal. One of the important habits every gambler should develop is knowing when it's time to walk away from the table and regroup.
Feeling frustrated after a loss is normal, but make sure not to let these emotions take over and negatively impact your future play.
Develop a Positive Mindset and Learn to Analyze the Odds
It is crucial to approach gambling with a positive mindset. If you are in a bad mood, you will not be able to enjoy yourself. So, make sure to keep your emotions in check and approach each session with a positive mindset.
It is also important to understand the odds of different games. Knowing them will help you be more realistic about your chances of winning. The more you know about the games you play, the better prepared you will be when it comes to analyzing your odds of winning.
Play Games You Enjoy
One of the biggest mistakes people can make is trying to play games they are not familiar with. There is nothing wrong with choosing games you feel more comfortable with, as long as you stick to the ones that interest you and will help you have an enjoyable time. The more familiar you are with the casino games you play, the easier it will be for you to have fun and avoid feeling like gambling is a chore. If you are looking to have some fun, you might start your journey at Bonolotto.
Play with a Friend
It is always a great idea to play casino games together with friends, as this can make the experience even more enjoyable. If you are in a good mood and want to enjoy yourself, try inviting some friends over to join you. If you do not feel like spending time with your friends, you can always choose to play online slots with other people.
Be Aware of the Signs that Gambling is Becoming a Bad Habit
While being aware of the signs of addiction is important for any type of gambler, this is even more relevant for those who develop bad habits and become addicted to their favorite hobby. If you experience any of these signs, you may want to consider taking a break from playing:
Drinking or before or while gambling
Constantly thinking about gambling
Paying attention to gambling instead of spending time with family and friends
Avoiding social activities and obligations to gamble
Hiring credit or borrowing money to play
Putting work or school obligations at risk due to gambling
Ignoring personal hygiene and appearance due to gambling
Feeling guilty about gambling
Considering suicide due to gambling
While some of these signs may not be present in all cases, if you experience even a couple of them, it is important to consider taking a break. You can also consider consulting a professional therapist who can help you cope with your gambling habits and prevent you from developing an addiction.
Final Word
While it may seem difficult to avoid developing bad habits when it comes to casino games, it is possible to change your mindset and develop beneficial habits. Find a healthy balance between the amount of time you spend playing and the amount of money you spend on entertainment. Remember to set up a budget for gambling and stick to it, make sure you know your odds, keep your emotions in check, and develop a positive mindset. It is also important to play games you enjoy and try to play with friends.
The habits you develop while gambling will have a significant impact on the quality of your casino game experience. So, if you want to enjoy yourself, make sure to keep the above mentioned habits in mind. Have fun!