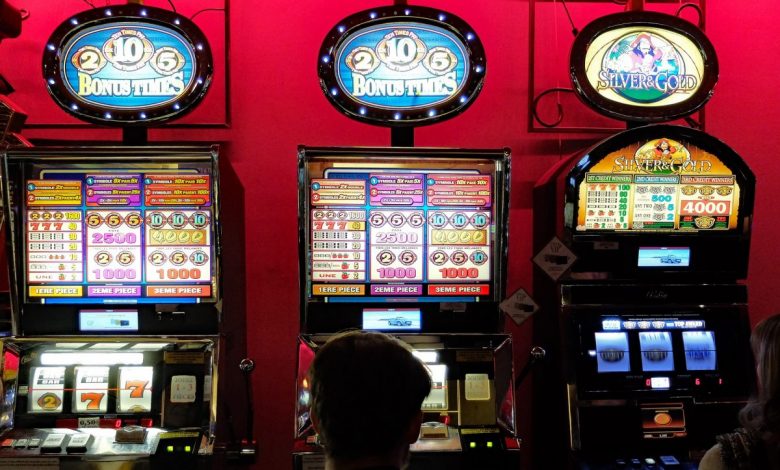 Erik King is the one and only author and entrepreneur behind Kiwislots, a New Zealand-based online site that promotes the best online casino platforms to New Zealand gamers. As well as being a leader in the industry, Erik is an enthusiastic gamer himself and has plenty of informative and exciting insights about online casino gaming. Continue reading as we interview Erik King, to hear the secrets behind his success and his thoughts on the world of online gaming.
Hi Erik, what do you do?
Kia ora, my name is Erik King. It's a pleasure to have you interview me today. I am a proud author at Kiwislots, an online casino review site that researches gaming avenues for Aotearoa (New Zealand)-based players. It's wonderful to see how Kiwislots has grown over the past few years and is now a relatively widespread platform in New Zealand, directing people to the best online casinos.
In my free time, I am an enthusiastic casino gamer, I love an in-person cards night with my best mates and, like every Kiwi, I am a big fan of watching our national rugby team, the All Blacks, out on the field. In the future, it's my mission to witness the continued growth of Kiwislots and its solidification as the go-to destination for gamers in New Zealand.
What inspired you to develop your own casino review site?
I noticed that online casinos had seen significant development in Europe, meanwhile, the progression of online casinos in New Zealand at a far slower rate. Noticing that New Zealand's gaming industry seemed to be falling behind, I was inspired to bridge this gap and help offer New Zealanders the same gaming experience as players in Europe and the rest of the world. I am proud to say that we have been successful in achieving this objective and continue to serve our customers in the best possible way.
What was the process of developing your own casino review site?
As an avid online casino gamer myself, I gradually built an in-depth understanding of the industry from a player's perspective. I understood what players want from their online casino experience and spent a lot of time comparing different online casinos available to New Zealanders. This meant that by the time I had the idea to start my own online casino, I had pretty much checked off the box for market research.
After that, there were several steps I had to take when developing Kiwislots. From working with a developer to build our platform to researching the more finicky elements of casinos such as their legal and regulatory status, there was so much to do. It sure was a big commitment and project, but the outcome was 100% worth it.
Where does the name 'Kiwislots' originate from?
The name "Kiwislots" originates from the combination of two elements: "Kiwi" and "Slots". The kiwi is the national native bird of New Zealand and is often used to refer to the New Zealand people. Slots is a reference to slot machines, one of the most classic and widely known casino games. I thought that combining these two elements created a unique and catchy name that represents both the site's New Zealand origins as well as pays homage to a classic casino game that you can find recommendations for on KiwiSlots.
Were there any challenges you faced along the way and how did you overcome them?
There weren't many casinos in New Zealand that offered no-deposit free spins, and we wanted to change this. However, figuring out how to get Kiwislots players the best bang for their buck and provide them with access to no-deposit free spins among other bonuses, proved to be a challenging task. Fortunately, we put our brains together and uncovered a solution to this problem. By working as affiliates for various casinos, we are now proud to say that we offer no-deposit free spin.
What has made Kiwislots so popular among New Zealand gamers?
I speculate there are many reasons that Kiwislots has become so popular among New Zealand players. We filter through and recommend a range of local and international online casinos. This opens up doorways for New Zealand players to enjoy many different casino games, including popular slots, table games and live dealer games.
Our site welcomes all types of players. From veteran gamers to casino newbies looking for a new recreational experience to university students who use gaming as a study tool, our goal is to help everyone find the casino games they will enjoy most.
Lastly, Kiwislots has a responsive and dedicated customer support team that is always available to assist players with the queries or concerns they may have. This level of customer service contributes to the positive reputation and popularity of the platform among New Zealand players.
What do you think is the future of the online casino industry in New Zealand and abroad?
The future of the online casino industry in New Zealand and abroad looks promising. According to Statistica, the New Zealand online gambling market is projected to reach US$1.12bn in 2023 and reflect an annual growth rate of 7.76% in the coming years. In turn, both the New Zealand governments and international governments are modernizing their policies and easing regulations when it comes to online casino gaming. I also predict that there will be many more technological advancements in the industry such as the development of virtual reality and augmented reality technologies which will further enhance player experiences.
Here at Kiwislots, we are excited to be a part of this rapidly growing industry and continue to connect players with thrilling online casino games.
Read Next: How to Recover a Hacked Roblox Account Using Email or Phone?