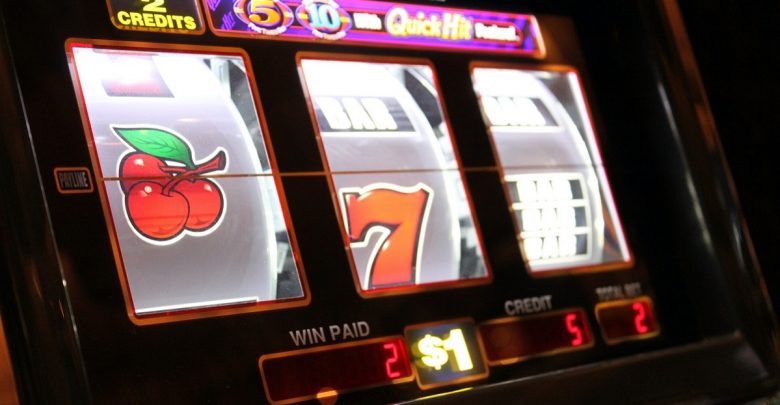 When singing up to an online casino site for the first time, you'll find an array of brightly coloured slot games waiting for you.
As a beginner, this can be overwhelming. But, fear not, because we've compiled everything you need to know before playing online Slots at Sky Casino – or your other favourite site – so whenever you next spin the reels, you'll be feeling like a pro.
Read on to find out more.
How to pick the best game for you
When choosing which reels to spin, there are a few things you'll want to take into consideration to make sure it's the right game for you. This includes:
It might seem obvious, but you'll want to pick a game that has a theme you enjoy. And thankfully, advancements in technology have meant there's more than just classic fruit themes to choose from.
You might find Wild West-themed reels, ancient Egyptian adventures, or even out-of-this world experiences. The possibilities are endless, so having a good browse and finding the theme that catches your eye or sparks your interests the most is a good place to start.
Once you've chosen your theme, it's worth checking the game's details to see if it has any bonus rounds or special features. Unique symbols and mechanics can make some slot games stand out from the rest, with different ways to form winning combinations than your standard retro fruit machine.
Then, you should see how volatile the game is. This is down to your personal preferences, but it's worth noting that highly volatile Slots are designed to pay out extremely rarely. But, when they do, it can be a rather large amount.
On the other hand, low volatility Slots are known to payout more frequently, but in much smaller amounts.
Promotions and bonuses
Before you wager any money, it's also worth checking out whether you're eligible for any promotions and bonuses. These will be displayed on the promotions page at the casino site, and could include the likes of free spins, or additional funds added to your deposit, for example.
These promotions may only be available to use on certain games, and for a particular period of time, so it might help you decide which games to play.
Setting a limit
You'll also want to pay attention to the minimum and maximum betting limits for each game, to ensure you stay within your allocated bankroll.
It's important to never bet more than you can afford to lose, so setting a bankroll and betting limit is crucial in order to stay safe and enjoy your time responsibly at the online casino.
How Slots work
With all this in mind, it's also worth having an understanding of how the games actually work before you set the reels in motion. Gameplay itself is pretty straightforward – all you have to do is place your bets and press spin, engaging with any bonus rounds and games should they activate.
The actual inner-workings of the game ensure playing remains fair and unpredictable, with a trusty Random Number Generator (RNG) creating as close to 'randomness' as possible. So, you can rest assured that the behind-the-scenes of online Slots remains completely down to chance.
Read Next: Roblox Won't Install Mac: What to do?