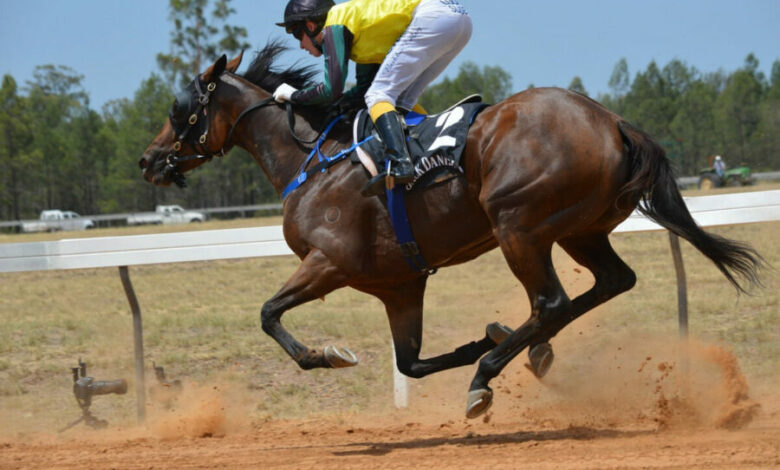 Are you a horse racing fan who wants to improve your betting abilities? Whether you're a seasoned bettor or just starting, learning the art of handicapping is critical to enhancing your odds of winning.
Handicapping is analyzing and evaluating a race to identify the horse with the best chance of crossing the finish line first. It involves considering past performance, jockey expertise, track conditions, etc.
In this article, we will explore a range of handicapping tips that can help you develop a strategic approach to horse racing betting. These tips are designed to give you an edge and improve your ability to make informed wagers.
Saddle up and get ready to discover the secrets of successful handicapping!
Have a strategy
Developing a well-thought-out strategy is critical for horse racing success. Conducting thorough study, careful analysis, employing pertinent data, and making informed judgments are critical components of a winning approach.
To begin, research the numerous aspects that influence horse racing. Examine the horses' performance history, giving special attention to their current form, running styles, and unique patterns or trends. Additionally, consider the abilities of the jockeys and trainers affiliated with each horse, as their knowledge can significantly impact the outcome.
If you want to put your strategies to the test, check out the thoroughbreds competing in the upcoming race at the Del Mar racecourse in southern California this July. This will be a great time to put your plan to the test and make your Del Mar racing picks based on your study and analysis.
Track Condition
Many handicappers overlook the importance of track condition. The track quality of a race must be evaluated because it varies based on the weather. Some horses favor dry tracks, while others, whether on turf or dirt, perform better on wet tracks.
To determine a horse's suitability for an off-track, look at its previous performances on wet tracks or use a tip sheet that covers analysis for all track conditions. You must adjust your picks if the track condition changes during the race.
If a turf race is relocated to the main track due to weather, you can examine dirt selections for all turf races by selecting "OFF" as the turf condition. If a turf stakes race remains on the grass, you can change the surface to "Dirt" for races that come off and leave the surface set to "Turf" for those that do not.
Follow The Tiers
It is critical to follow the tiers while using handicapping picks. Horses are divided into levels based on hue, ranging from dark green to yellow. The grey tier is an exception in which the horse is not assessed due to insufficient data. Manually assessing these animals for potential risks is critical.
Horses are ranked within each category, but selecting the best can be difficult because they are usually closely matched in skill. Focus on the leading dark green tier for single-race bets and all horses in the top tier for multi-leg bets. Occasionally, one or two horses from the second or grey tier may be added depending on the conditions.
Study A Horse's Winning Percentage
Evaluating a horse's track and distance-specific win record is critical to improving your chances of winning. For example, a horse that has won three out of four races at 1000 meters is likely to have an advantage over others with no victories or limited success at that distance.
Another helpful technique is to identify winners based on long-term records. Horses who consistently outperform their competition over long periods tend to excel in future races due to their knowledge and competence.
Trainer Changes
Horse racing trainer changes can substantially impact a horse's performance. When there is a change in trainers, it is essential to note that different trainers may have different training methods and strategies. This change can improve or alter a horse's performance in its next few races.
To assess the potential impact of a trainer change, it is helpful to compare the records of the previous and current trainers. Doing so lets you gain insights into the trainer's track record and success rates.
Trainer changes are prominently highlighted on the selection form to ensure they are considered. If accurate data regarding the new trainer is unavailable, the form provides estimated records to approximate the trainer's potential impact. This helps users make informed betting judgments.
Don't Overbet
Don't overbet in horse racing to avoid financial dangers. Set a budget and adhere to it, avoiding hasty bets. Avoid chasing losses by raising bets, which leads to emotional decision-making. Instead of reacting to short-term results, approach betting sensibly and with a long-term strategy. Be cautious, bet within your limits, and realize that horse racing is unpredictable.
Final Thoughts!
In summary, armed with these tips, you now have the knowledge to make informed decisions when betting on your favorite thoroughbred. Please take advantage of these expert insights and apply them to upcoming events. Best of luck as you embark on your horse racing betting journey!
Read Next: Spotify Keeps Pausing: Spotify Pauses Randomly? Fix on iPhone, Android