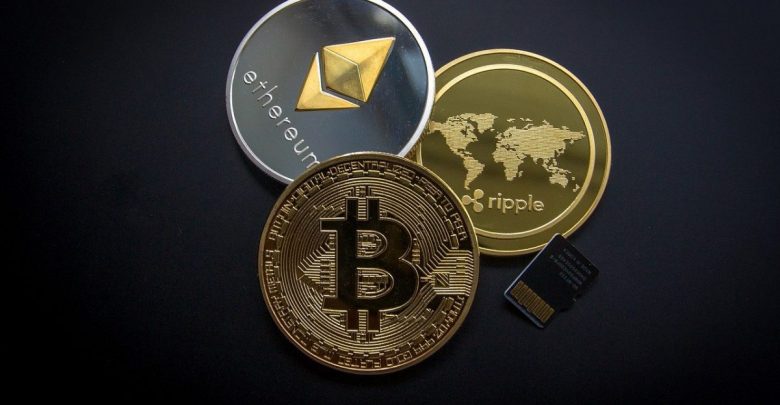 For the last two decades, the online gaming industry has slowly gathered steam across the globe, bolstered by different technological advancements. The introduction of cryptocurrency has also catapulted the gaming market, allowing operators to reach areas they'd never be able to set up shop. This relationship has benefited both the gaming industry and the crypto market while making things better for gamers as they're now more protected than ever before.
Here's how blockchain-based solutions are making the online industry safer for gamblers, whether you're enjoying casino dice, poker, or wagering on sports.
In-App Purchases Are Made Easier
Game developers can now enable players to buy in-game assets using cryptocurrencies like bitcoin, Ethereum, and Litecoin, to name a few. That means players don't need to wait for 3rd party bankers to process their fiat currency. Instead, gamers can buy in-game purchases instantly using cryptos.
Cryptos also allow the players to save on transaction fees, compared to third-party payment processors. Blockchain startups are also noticing this opportunity, with companies like Enjin introducing different frameworks for game developers. Enjin recently introduced a development framework with a software development kit, wallets, game plugins, and a payment gateway.
A Secure Environment For Entrepreneurs And Game Developers
Cryptocurrencies use highly powerful encryption technologies such as the private key to keep all crypto token transactions safe. The computing technology available today also makes these data encryption protocols virtually impossible to hack. Even better, hackers can't destroy a decentralized blockchain network as the server doesn't exist in a single place.
The distributed databases are maintained in nodes within the blockchain, with every node carrying the full information on the database. That means it would be virtually impossible for hackers to modify or delete existing transactions on the blockchain. It's also impossible to initiate a distributed denial-of-service attack on the blockchain networks as they use proof of work and other algorithms that maintain their security. That means game developers and entrepreneurs get a secure environment when they develop online games on the blockchain.
Anonymity For Players
Since the NSA dealings became public in 2013, anonymity has remained a paramount factor for most people when dealing online. Most people browse in private mode, while others use VPNs to mask their location and protect other sensitive details about their personal life. However, it's a different ballgame when there's money involved. For instance, when betting online, the credit card used for banking must bear your name. Online payment platforms like PayPal are also becoming very identity-focused and discourage transacting with some platforms.
Cryptocurrency's anonymity is among the most attractive traits about it to most online players, as it helps them control the amount of personal information they leave online. However, real crypto aficionados will tell you that digital currencies like bitcoin aren't fully anonymous as the transactions are stored publicly. That means there's a chance of identifying your activities based on spending patterns on the internet.
Today, you can find hundreds of online casinos that accept cryptocurrency as a way to protect their users' identities which can be found on Freshcasinobonus.com. That's because using cryptos in an online casino means your name won't be affiliated with the platform. That also guarantees that online gambling transactions won't appear anywhere on your bank statement.
Safety For International Customers
The biggest problem for betting with cryptocurrency remains to find trustworthy crypto casinos. Their anonymity means they're highly susceptible to fraudulent activities as there's no master card or other third-party operators. The nature of crypto casinos also makes them hard to license, and even when licensed, the information is usually buried deep on the site. That's despite license being among the most crucial things to look out for when choosing a crypto casino.
Considering that gambling laws are different across the globe, licensing can cause much confusion to gamers. For instance, Canadian punters can wager online, but no casino is licensed to operate in the country. Fortunately, crypto casinos' borderless nature allows players to securely enjoy games from anywhere in the world, although it might present irrelevant licenses from foreign jurisdictions. However, it's important to check the funding and withdrawal terms as some crypto casinos require you to play lots of games before you can cash out. In case you get interpol notice then checkout removing Interpol red notices for details.
Provably Fair Gaming
Provably fair gaming means that the players can enjoy competing against each other under fair terms. Cryptocurrency has established a new paradigm to maintain fairness using hashing algorithms mathematically. As a result, players can vet the authenticity and randomness of the games independently instead of trusting an operator's bold claim that a third party reviews the game.
Bottom Line
Cryptocurrency is a highly valuable tool in the online gaming market, thanks to its convenience, speed, privacy, and security. Fortunately, there's a growing number of crypto casinos worldwide, with the main aim being keeping the users safe when betting and enjoying different games. However, players need to ensure they choose legitimate casinos with fair withdrawal terms.