How To
Here's How to Delete Spotify account
Cancel any subscriptions and delete your Spotify account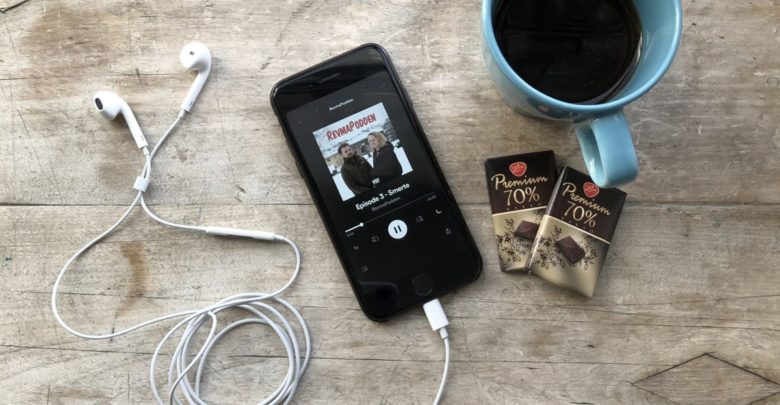 Spotify is perhaps the world's most popular subscription music streaming service. It was founded in 2006 and has millions of songs, albums and podcasts. Spotify was one of the original streaming services that pushed the idea of music as a service. People no longer keep huge offline libraries of all their music, they just stream them on all their devices via Spotify. Spotify has both free and paid plans. The free tier is ad-supported and has other restrictions like only being able to skip 6 songs in an hour and no seeking capability. The paid plan is basically a full-featured music player without any limitations.
While Spotify is very successful, many other alternatives have cropped up in the past few years. The strongest contenders are perhaps Apple's Apple Music service and Youtube Music. There are also other less popular ones like Saavn and Deezer. Depending on your preferences, you may find these services more appealing than Spotify. But if you're a Spotify user, you'll want to know these steps on how to delete Spotify account before you try them.
Also Read:
How to stop Spotify from opening on startup (Windows 10 and macOS)
How to Delete Roblox Account Permanently On All Platforms
How to Delete Spotify Account
1. Cancel Premium Subscription(if you have it)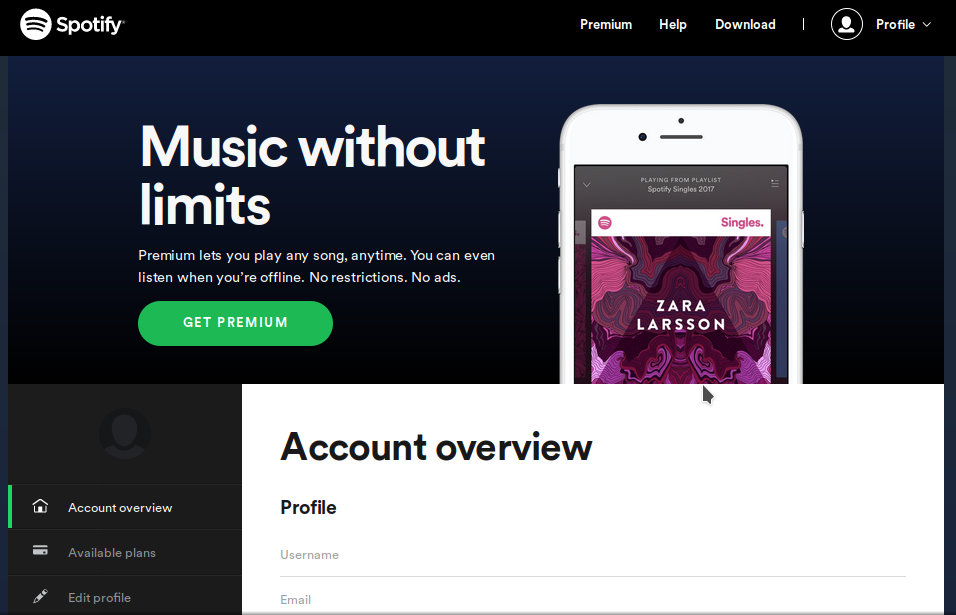 First, you'll have to cancel any premium Spotify subscriptions if you have them. If you don't do this before you close your account, your credit card may get charged even after your account has been closed. If you don't have a premium plan, you can go straight to the second part.
To cancel your premium subscription:
On your computer, go to spotify.com. If you aren't signed in, sign in by clicking on the Log in button at the top right of the page, then entering your username and password.
Click on Profile at the top right of the page, then click on Account
You should now be on the Account settings page. Scroll down to the Spotify Premium section.
You should see your Premium plan details and the amount you pay every month, along with a Manage plan button. Click on it.
You'll now see a Change or cancel button below the plan details. Click on the button.
In the Change plan section, click on Cancel premium. Then, click on Yes, cancel to confirm.
With this, you have now cancelled your Spotify premium subscription. You actually still get to enjoy your premium benefits until the next billing cycle. But with this, we can now move on to closing the Spotify account.
2. Delete Spotify account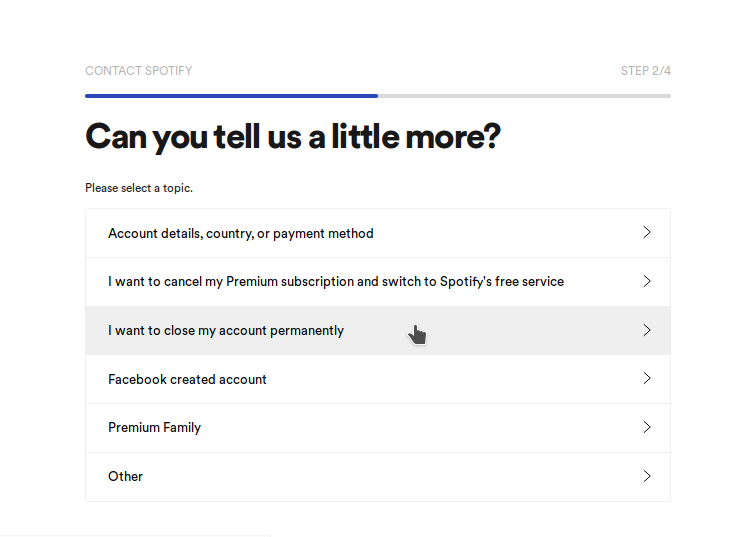 To close your Spotify account: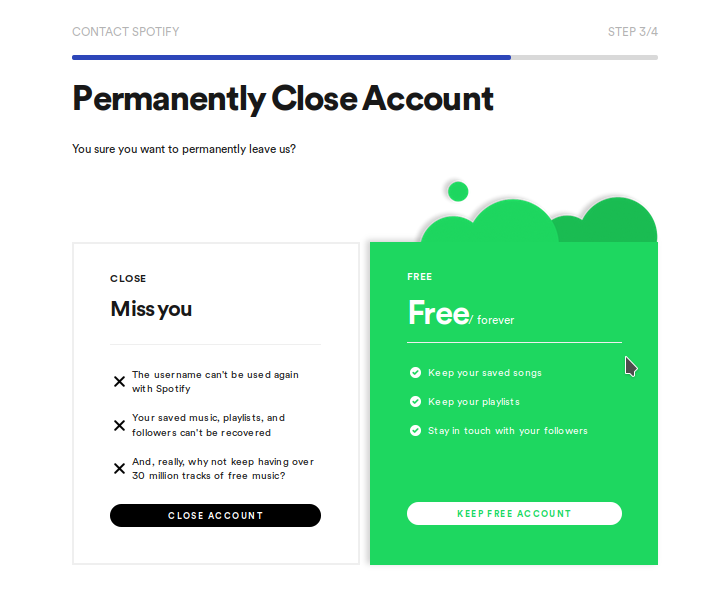 Click on Close account
Click on the blue Close account button at the bottom right of the page.
You'll now be shown your account details for confirmation. Make sure this is the account you want to close and email address registered is yours.
Scroll down and click Continue.
Check the "I understand, and still want to close my account" box, and click Continue. This will close your account. You can re-activate your account up to 7 days after you close it.
Now, go to the email registered with this account. If you used a Facebook account to login to Spotify, go to the email registered with the Facebook account.
You should see an email from Spotify asking for one final confirmation on account closure. Open the email and click on Close My Account.