How To
How to get instant payouts at online casinos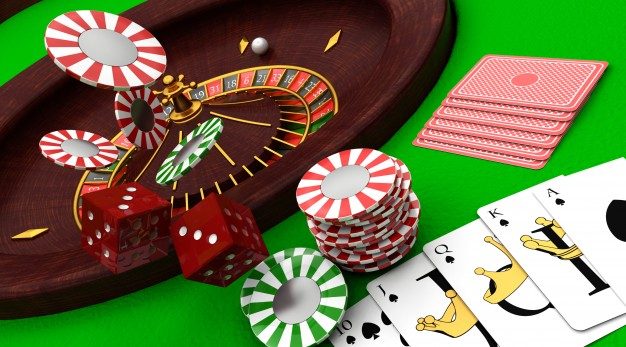 If you play at an online casino, then you already know that winning vast sums of cash is not really the aim of the game. First and foremost, it's all about the fun, and any wins are a bonus. If you should get a windfall, however, then you definitely want to get your hands on the money as quickly as possible. Waiting for wins is tiresome, and there is actually no reason why the casino should hold on to your cash when you have won it fair and square.
You should always avoid sites that withhold payouts for an unreasonable time, but luckily most casinos with a good reputation do not do that. There are plenty of ways to ensure that you get your winnings within 24 hours, and in many cases much sooner. Stay here for some handy hints on how to get fast or even instant payouts at online casinos.
Choose an instant withdrawal casino
Some casino sites advertise fast withdrawals as part of their marketing. It is a major selling point, so if you can't see anything about swift withdrawal times in their promotional materials, then chances are they don't offer it. Look for wording that suggests instant, fast, or speedy withdrawals or payouts before you sign up.
Of course, when making a new online casino account you should always check the site's legitimacy. As a player you must be able to trust that your money is secure and the games are fair. The quickest way to check is to look at the licensing. A valid and up to date license from a recognized authority guarantees that the site is legit, that it complies with local and international gambling laws, and that it is committed to player protection.
Get verified
At most online casinos, you can sign up and start playing in a matter of moments. All that is required is some basic personal information, and a deposit. You can then start playing instantly, but if you want to get fast payouts right from the get go then you have to verify your identity as soon as possible.
One thing that you absolutely cannot be at an online casino is anonymous. While we are used to using screen names to shield our identity, and maybe fudging some personal details like date of birth, that will not work at gambling sites. This is because the casinos must comply with anti-money laundering regulations, meaning that they must know the identity of all their players.
So, when signing up make sure that all the information you give is correct and true, because you must prove who you are before you can claim any payouts. A good way to make sure that you are not kept waiting for your first withdrawal is to complete the identity verification process as soon as you sign up. You should contact the customer support team and submit the documentation they ask for, which will include a proof of identity such as a passport, drivers license or official ID card, and a proof of address such as a recent bank statement or utility bill.
Choose a payment method that supports fast withdrawals
Even at a fast withdrawal casino, payout times will vary according to the banking method that you use. A guide to the average withdrawal speed for each method should be clearly visible on the casino website. Credit and debit card transactions, which are still the most popular casino banking option, can take up to three days to process. Bank transfers are even slower, up to a week.
If you want your cash within 24 hours, or even instantly, an e-wallet is a good choice. These include providers like Skrill, ecoPayz, or PayPal. Players like e-wallets because they are secure, convenient, and easy to use. Most good online casinos today offer payment to e-wallets within minutes. The only disadvantage is that in many cases you cannot claim casino bonuses when using e-wallets.
Two other payment options for fast payouts are prepaid cards and cryptocurrencies. These are both fast and safe banking methods, although they may be less convenient for the average user than an e-wallet.
Timing and limits
The last things to be aware of are the timing of making a withdrawal request, and how much. All financial transactions tend to be slower over the weekend, so put your request in on a working weekday for optimum result. The same goes for public holidays.
If you have had a very large win, you may not be able to request to withdraw all of it at once. All casino sites have daily, weekly, and monthly limits on cash withdrawals. Make sure you stick within these limits when requesting your payout, or there are sure to be unnecessary delays.
Read Next: Repairing Console Storage PS5 Error: We Found Four Fixes!