News
How to Get started in Online Poker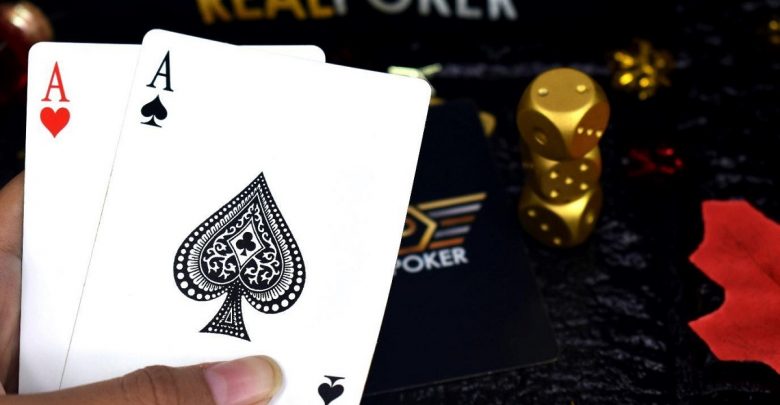 Card games have existed in various formats since the 9th century in China, when writers describe the emperor's family playing a game known as 'the leaf game' or 'paper tiger' as early as 868 CE. Since then, cards have evolved somewhat, spreading throughout the world and reaching Europe in the late 14th century,
Early games didn't make a distinction between cards and tiles, so many games existed as both for several years with versions existing on bone, wood, or other materials. Some of these games have become tile games over the years, such as dominoes and mahjong, but others have become card games.
One of these early games is thought by some historians to have been a precursor to poker, although there are a few other contenders suggesting that poker-type games were becoming popular all over the world. Decks of cards organised into four suits have been referenced as far back as the 15th century, when they were referred to as 'money cards'.
The appeal of online poker
Casinos are often portrayed as glamorous and opulent places to be, giving the impression that those who frequent them are all monied and living the high life. The reality is that poker has always been a game played whenever and wherever like-minded people could get together.
When American soldiers brought their pastimes over to the UK, including poker, it prompted another poker boom in the 1920s that continued for decades. As technology advanced, poker kept up, first with digital versions of the game that were available as early as the 1990s, and then online a few years later.
As one of the first games to be offered online, poker has blazed a trail through which other games have followed, although none with the success of poker. Its popularity has certainly helped the game to transition to the digital realm, keeping up with the evolution of the internet and being one of the first games to offer players an online experience that directly replicated that of playing in a casino.
Alongside other traditional favourites, such as slots and roulette, the fact that poker is, at heart, a game of statistics, has made the online poker experience very similar to offline games. Players can either pitch their wits against a digital opponent or join a live game with other players from all over the world.
Online poker for beginners
Being able to recreate the casino experience from the comfort of a player's home is the ideal training ground for players new to the game. This is reflected in the sheer number of players that have discovered their love of the game and now play regularly.
The flexibility of online poker is another area that appeals to newer players – there's no pressure to play more than one hand and it's easier to take a break from a screen than it is to walk away from a table when you've had enough.
It's also easier than ever to get into online poker as there are plenty of options designed to accommodate players using mobiles and tablets when they're playing on the go and commuting. If you prefer to focus and play from home, you still have a choice between a wide variety of apps, or you can play from your internet browser directly.
Some tips apply whatever you play on, including:
Know your limits
Be realistic about how much you can afford to play with and stick to your limit. Online poker is the ideal way to play as you can choose from a range of games with different stakes and there is no pressure to play with 'high rollers' or in high-stakes games.
You can play free games online to get the feel of the different rules in each variation. You will also learn how you prefer to play, giving you an understanding of your own strengths and weaknesses before you have to bet any real cash on your card-playing skills.
Learn the rules inside out
Anyone who has ever watched a dramatic card-playing scene in a film and realised that they have no idea which character has the winning hand will know that it pays to be prepared. To stand a chance of winning, you need to know which hands beat others, what the variations of the game mean and understand all the rules of the game and the rules of wagering as well.
This is another area where online poker gives players a distinct advantage as you can keep the rules in front of you as you learn. Without the pressure of a real table full of opponents, you can check anything you don't understand as you play to avoid making potentially costly mistakes.
Practice makes perfect
One of the reasons that poker has been so popular for so long is the combination of luck, skill and the ability to bluff. Here are few tips on how to win online poker. While many players will use statistical understanding to give themselves an advantage, online poker levels the playing field somewhat as players' ability to spot their opponents' tells is less important than a thorough understanding of the game.
Although there will never be any guarantees in a game of chance, the more you play poker, the better you will become. You will see the statistical patterns win out over time which will help you develop your own playing style and find your favourite way to play.
Whether you are an experienced online casino-goer that wants to get into poker or a gaming novice that wants the chance to learn how to play, online poker is a great place to get started. However if you want to get used to poker's various theme and sharpen your skills first, try these best resource management games that fabled developers have made over the years.
Read Next: Error has occurred Bluestacks: Fix Bluestacks Errors on PC