How To
How to Play Casino Games in Fallout: New Vegas?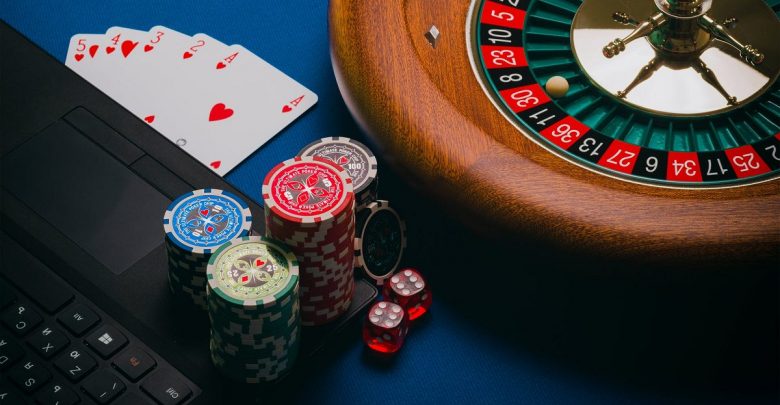 Almost every video game now features gambling or a casino-themed mini-game from GTA to Red Redemption to the favorite Fallout: New Vegas.
Fallout Vegas is a spin-off of Fallout 3 in the Fallout game series. It was released on October 19 2010. This video game explores a future era and is set in the year 2281.
The game is set four years after the events of the previous release. Fallout: New Vegas cannot be regarded as a continuation to Fallout 3 even though there is no key difference in the storyline and similarities are maintained. Reader reviews and critic reviews praised the gameplay, storyline and quests. Also check Fallout 5 – What Fans Really Expect From Bethesda.
The official game guide points out that you must wait 60 seconds when playing cards. This is to ensure that there is no cheating.
Inside this post-apocalyptic world, there are about six casinos where gamers can gamble on slots and roulette. Fallout NV takes on a serious casino theme and makes it work. Fallout: New Vegas casinos all have their uniqueness. Casino gambling is introduced in the game. Here is various Fallout: New Vegas casinos that provide various gambling games
Vikki and Vance Casino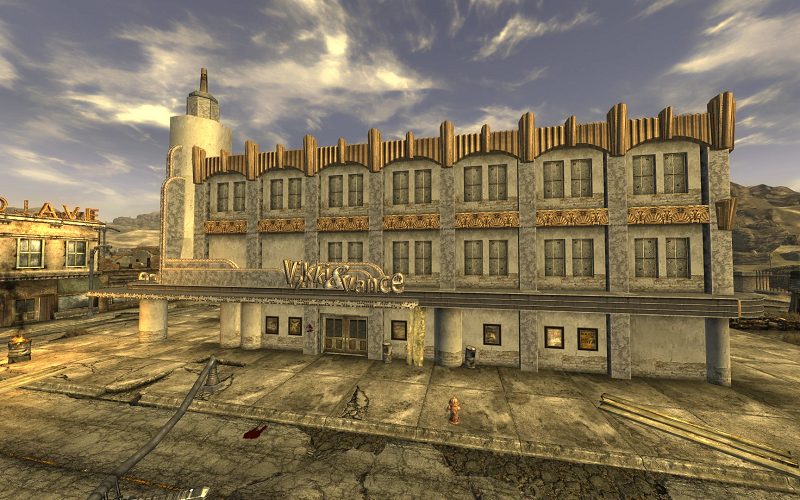 This casino is situated in Primm and provides games like blackjack, roulette, etc. You can find it across the lane from the Bison street hotel. After accomplishing two quests, a player is granted access to the team of mercenaries and the other. Fallout: New Vegas games are the same as in real life. You play to win.
When playing blackjack, the aim is to get as close as 21 but not exceed it. That is the way to win. Starting, both you and the dealer are dealt hands. Jack queen and kings have a value of 10. Other cards from 2 to 10 maintain their face value. You can either hit or stand, but there are other commands as well. You can double down or split. With a good strategy, it is easy to increase your caps.
Atomic Wrangler Casino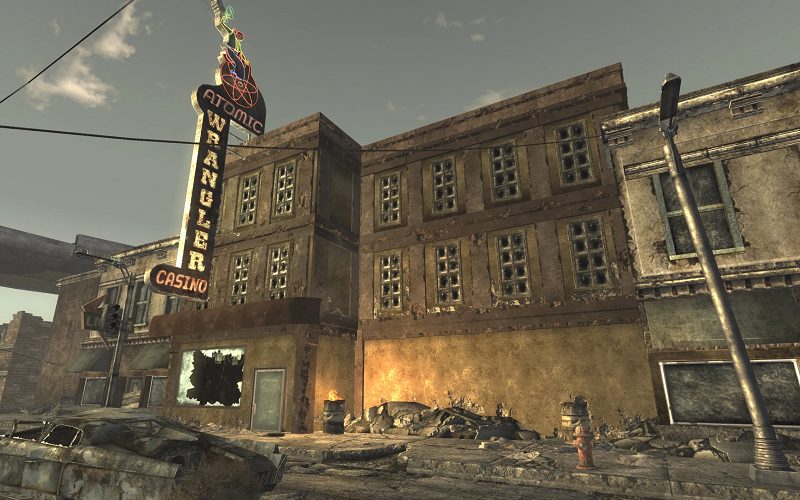 The Vance casino atomic wrangler is found in the FreeSide. This platform offers a higher betting limit that can reach up to 5000+ chips. If you reach this amount, you earn an enduring ban. Even with the ban, you can still enjoy other services after completing the wang dang atomic tango quest.
Playing roulette is similar to real life. A ball is dropped into the wheel, and you win if your prediction is correct. The numbers range from 1 to 38 with two special numbers. A player stands a 36:1 chance of winning. Gaming strictly in roulette will not ensure you a big win. It is advisable to use it as a later option when you have gathered enough casino chips. If you want to gather a lot, you can play the other options. The odds for card gaming is poor with a low payout.
Ultra Luxe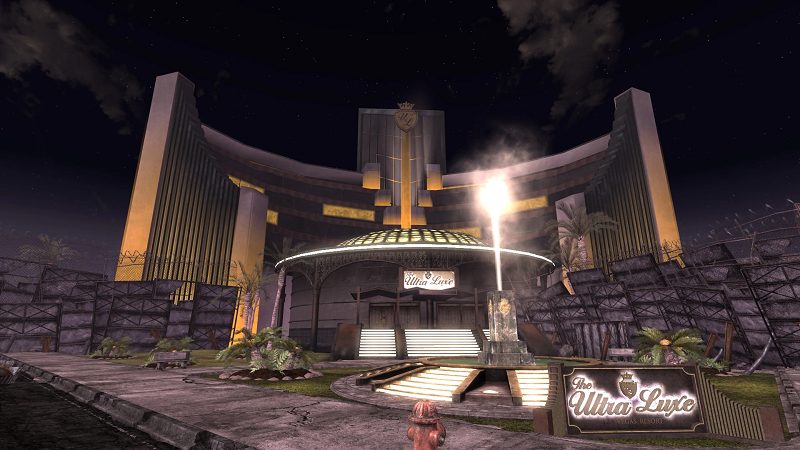 The unique thing about this casino is that it does not provide slot games. It is located right next to the entrance of the third quarter of the strip. This casino offers some of the best casino games and 3750+ chips for an atomic cocktail, 7500+ for a Brahmin Wellington, and 11250+ for the Bon Vivant Suite Key. You are allowed to game for 15000+. If you exceed this, you get restricted.
The Tops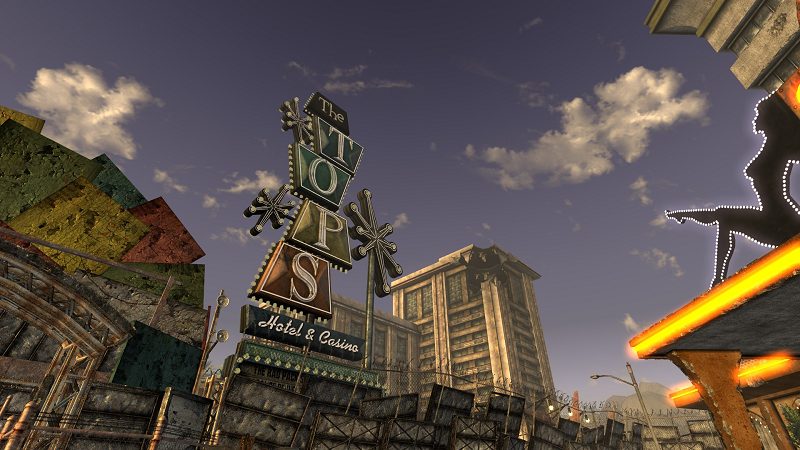 This platform is located at the player's right as you enter the second section of the strip. The casino limit here is 10000+. You get a permanent ban if you exceed this. You can get rewards 5000+ for Brahmin Steak and 7500+ for the top high roller suite key. You can enjoy cards or slot machines here.
Players win big in the slot machines through jackpots, but these machines provide the lowest betting limit. Vegas official game guide points out that you cannot make real money off the game like in Cosmo Casino, which offers you real cash after every victory, but it is worth the thrill.
Sierra Madre Casino & Resort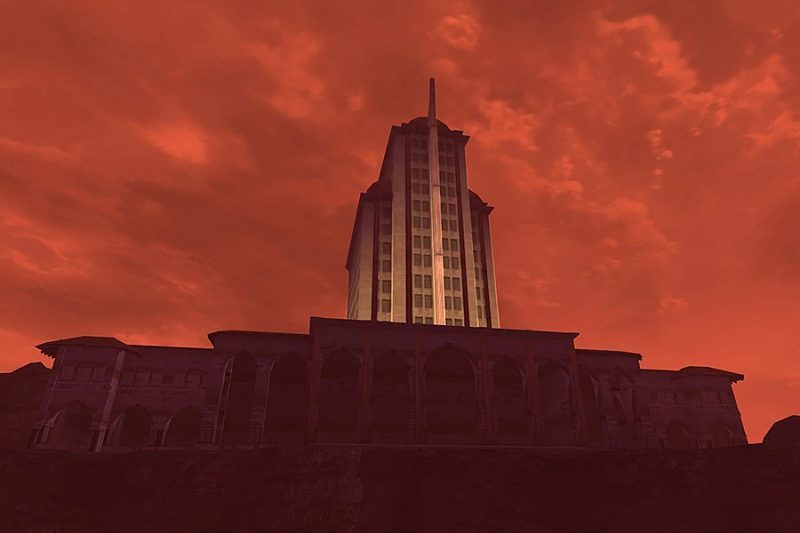 Well, this is a tricky platform as it can only be located in the add-on extension, dead money. The brokers are holograms, meaning that you will have to turn off security holograms to start gambling. Like in the other casinos, you get a permanent ban if you gather up to 10000+. Summary release data game credits suggest that this is the most complicated platform in Fallout: New Vegas. You can play cards, among other options. Love online casinos then try bluechip betting.
Gomorrah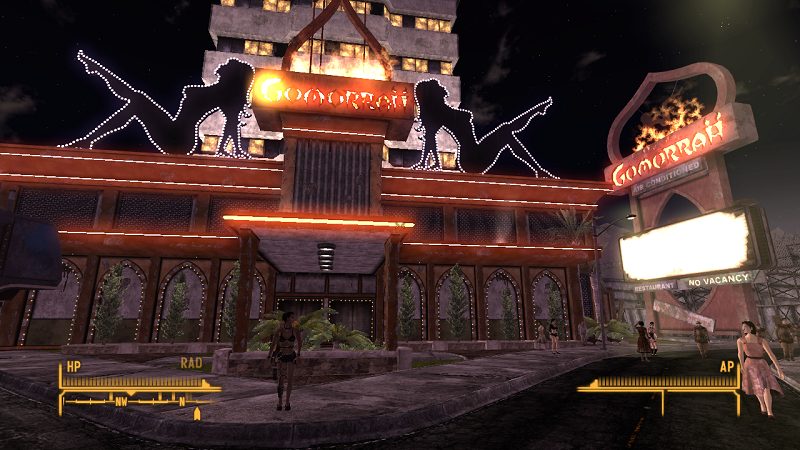 Gaming in Gomorrah is similar to the already discussed in-game wagering platforms. There are many ways to play or enjoy gaming on this platform. You can enjoy roulette slot machines, among others.
The odds are decent for cards with a 3 to 2 payout, and here the casino must hit soft 17. It is also good to know that surrender is unavailable. You can double on any of your first two hands when you double. If you are splitting, you can split once; you cannot split a king and a queen.
In Gomorrah, the rewards include mental, two bottles of wine and a jet. Combat armor is also reinforced but not fully repaired. When you reach 9000+, you get permanently banned. So it would be best if you regulated your winnings when in Gomorrah.
Conclusion
The above presents us with the mini-games in Fallout: New Vegas. It also shows us how to play these mini-games. Different casinos are available for variety. Most of these platforms share similar features, except Ultra Luxe which does not include slot machines. On most platforms, a ban is set to regulate winnings.
Without a doubt, this video game is quite rich and tries by all means to satisfy players' gambling needs. The inclusion of betting improves the overall appeal of the videogame. In post-apocalyptic Vegas, you get to wager without real financial consequence. It is an overwhelming experience, and even with the emergence of new video games that feature betting, FNV has rooted a foothold.
Read Next: Vanguard Xbox Live Issue: Can't Connect to Xbox Live