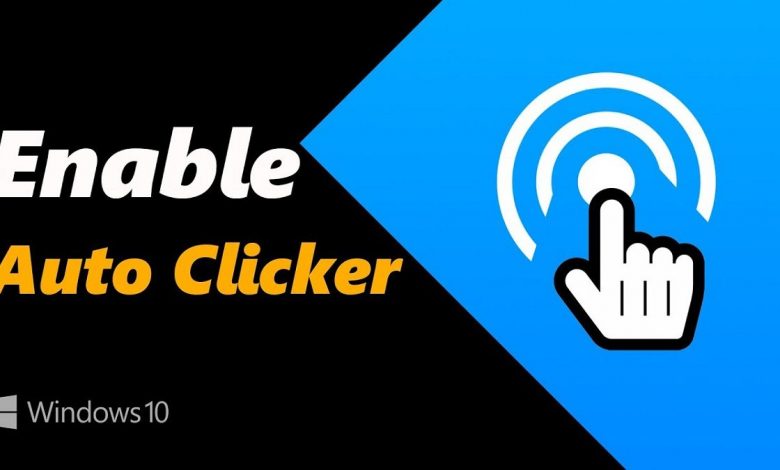 Auto Clicker is an AMAZING way to automate mouse clicks on your computer screen.
Though clicking the mouse isn't so hard but clicking it for hours every day can damage your mouse. In this situation, an auto clicker can be your lifesaver.
Finding a perfect auto isn't easy. If you do find one, security and functionality issues always haunt you.
Keeping security, affordability, features, and functions in mind, we brought you some of the best auto clickers.
Don't worry! Their setup is a piece of cake.
Let's get started with the auto clickers first.
List of Auto Clickers 
There are different types of auto clickers for different devices. It means to say, auto clicker for Windows won't work on Mac, and Android auto clicker apps won't work on iPhone. We'll pick one for each.
OP Auto Clicker (For Windows) 
OP Auto Clicker is a simple yet overpowered tool for windows. It is automation software that repeatedly clicks on the computer screen. You don't have to go to the installation process after downloading. Just open the file source from the download and use it.
When you open it, a small window appears on the screen. Here you can set intervals between clicks, mouse click type, number of clicks. All you have to do is put the cursor on the target and press F6 or customized Hotkey. You can download it by searching autoclicker.io on any browser.
MurGaa Auto Clicker (For Mac)
MurGaa offers all-in-one automation tools for Mac. This website contains tools like Auto Clicker, Auto Keyboard, Auto Typer, Auto Talker, and Random Mouse Clicker. The auto clicker feature of MurGaa is just impressive.
The auto clicker clicks at the cursor target repeatedly. You can set click delay, the number of clicks, and the click type as you want. It's a paid tool, but it offers a free trial to its users. After the free trial, you have to register for $5.67. You can search it by typing murgaa.com on your browser.
Auto Clicker – Automatic Tap (For Android Smartphones)
This application is one of the best auto clickers that works best with any Android smartphone. It dedicatedly auto-taps on your mobile screen. With this app, you can set multiple targets on your mobile screen.
It offers a floating panel for quick functionality. With the panel, you can start and stop whenever you want. You can use it on any clicker or incremental gaming apps. This app doesn't require root access to operate. It is also free to download and use.
Clicker+ Counter (For iOS and iPad)
Clicker+ Counter is the only app available on the App Store. It allows the user to make a script that can be applied to the games. While making the script, you can set the number of clicks and pointer location.
It works the same as Android auto clickers, but it only offers 99,999 clicks at a time. After that, you have to apply the script again to the game. The application is free to download and use.
How to Setup an Auto Clicker?
For Windows and Mac Users
Step 1. Download the software and open the auto-clicker file from the download section.
Step 2. When you click on open, a window will appear on your computer screen. You set necessary actions such as click delay, number of clicks, etc., from here.
Step 3. Now, open a clicker game on your browser and drag the cursor on the target.
Step 4. Press F6 or customized Hotkey, and the auto clicker will repeatedly click on the target.
Step 5. Press F6 or Hotkey again to Stop.
For Android Smartphone Users
Step 1. Install the auto-clicker application from the Play Store.
Step 2. It requires accessibility to act on your phone. Go to the auto-clickerSettings>Accessibility>Auto Clicker and grant access to the application.
Step 3. Open the auto clicker again and select a target mode (single or multiple). If the app works on script, record a script using gestures and tapping.
Step 4. Once you select a target mode, a floating panel will show on a screen. A Pointed Dot will also appear in the middle of the screen. You can set the necessary actions from the floating panel.
Step 5. Launch the clicker game and start a mode. Then drag the pointed dot on the target where you want to auto tao.
Step 6. At last, click on the Play from the floating panel. You can stop and pause from the panel whenever you want.
For iOS and iPad Users
Step 1. Install the Clicker+ Counter application from the App Store and launch the app.
Step 2. Set the time interval and number of clicks, then save the script. You can also set the location in XY coordinates.
Step 3. A pointer will appear on the screen after saving the script. After that, launch the game and start the gameplay.
Step 4. Now drag the pointer on the target, and it'll start clicking automatically.
You can drag the pointer to a non-clickable location to stop auto tapping.
Why need an auto clicker?
An average working person spends 11 hours a day on PC, mobile, tablets, and other electronic devices. They have to go through thousands of mouse clicks or mobile tapping to complete the same work. It is enough to make an average person bored and tired. The same happens with gamers.
Thanks to the latest technology, they got the Auto Clicker software. Auto clicker made life easy with its automation service. It works the same as a mouse click but at a fast speed.
It is pretty common to use an auto-clicker these days. People use it massively in Clicker and Incremental games. If you're also looking for one, try OP Auto Clicker for the best results.
Conclusion
By the way, the auto-clicker is legal software to use. If you use it in the right place, it'll benefit you. You can level up and earn XP quickly in clicker games with an auto clicker.
But it can be harmful if you apply it in other games. Games like MMORPG strongly restrict auto clickers from using. If you get caught using an auto clicker in these games, you can get banned or lose your account forever. So consider using it on the right apps and games.
Read Next: Xbox Game Pass Ultimate and Xbox Live Gold: What is the Difference?