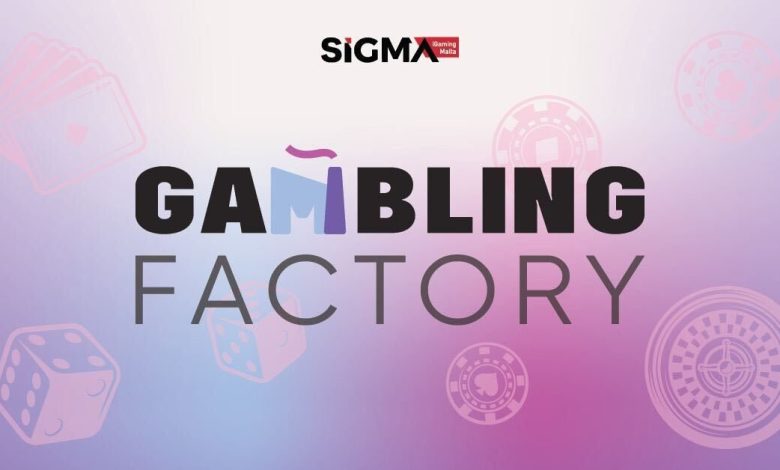 Gambling Factory is shaking up the iGaming industry with speed and efficiency. Meet the team at SiGMA Malta Europe Summit 2023 at Booth 2023 and avail of an exclusive 20% discount on their entire product range.
Visit Gambling Factory's stand between 13 and 17 November to learn more about their innovative iGaming solutions. There, the team will share all the details regarding how to launch a new iGaming business or expand a portfolio in 30 minutes with just five clicks.
With industry knowledge in online casino and sportsbook development, Gambling Factory helps businesses maintain a competitive edge. With fast integration services, clients can focus on growing their business and attracting new players.
Launch a Gambling Platform Effortlessly
Their comprehensive software integration solutions are designed with each business goal in mind. Entrepreneurs can get an online gambling brand up and running in minutes and start generating revenue right away.
Step 1: Tailored Integration
Since every brand has exclusive requirements, Gambling Factory's personalized solutions are designed to meet unique specifications. From robust casino operations and sportsbook solutions to customized white label offerings, the iGaming software integration services cater to bespoke needs.
Step 2: High-Quality Game Content
Investors can engage their target audience with a vast selection of casino games and sports betting options from the top iGaming software providers. They offer a diverse range of slots, table games, live casino games, and more, ensuring players can access the latest and greatest in iGaming entertainment.
Step 3: Going Live Confidently
The risk management software and a live B2B support network ensure a secure and confident entry into the industry. Businesses can watch their visions come alive as Gambling Factory handles all the technicalities, from software integration to platform launch. Their experts are ready to provide support every step of the way.
Explore Their Different Solutions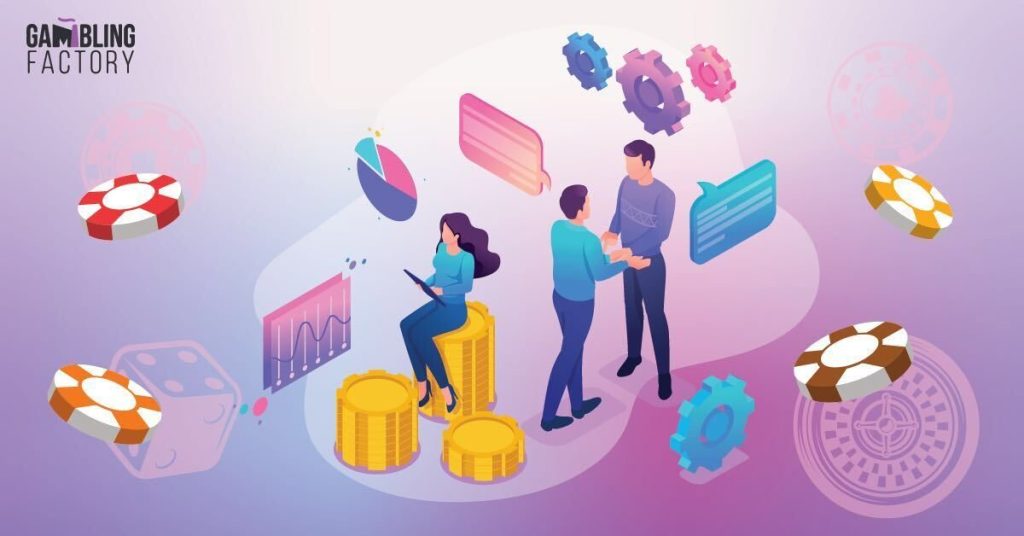 Turnkey Solution
The turnkey casino solution provides the right tools for swift market entry, rapid deployment, and advanced customization options to fit any vision. This is particularly a good option for those who want to give their players a revolutionary online gambling experience.
White Label Solution
It's easy to start the iGaming journey with Gambling Factory's white label solution, which includes all essential features and licenses. This ready-to-launch platform infuses any unique branding ideas with cutting-edge technology to boost brand visibility.
Crypto Casino Solution
It's possible to revolutionize the way players gamble online with Gambling Factory's crypto casino solution. Businesses can benefit from swift transactions with greater transparency without compromising privacy or security, thanks to the power of blockchain technology.
Complete PSP Integration
Gambling Factory's solutions come with seamless PSP integration and transaction control. Investors can leverage these solutions to reach a global audience and give their clients total financial flexibility with 250+ verified payment methods.
Offering a wide range of payment methods isn't enough when catering to a global audience. Operators should also localize the banking options according to their customers' locations. Gambling Factory's solutions shortlist popular payment options in different regions and support local currencies so that players can sign up using their preferred banking method.
Moreover, the company supports over 50 globally popular currencies, so players can always deposit and withdraw funds in their local currency. This not only makes transactions easy but also improves overall usability and experience.
Easy Content Management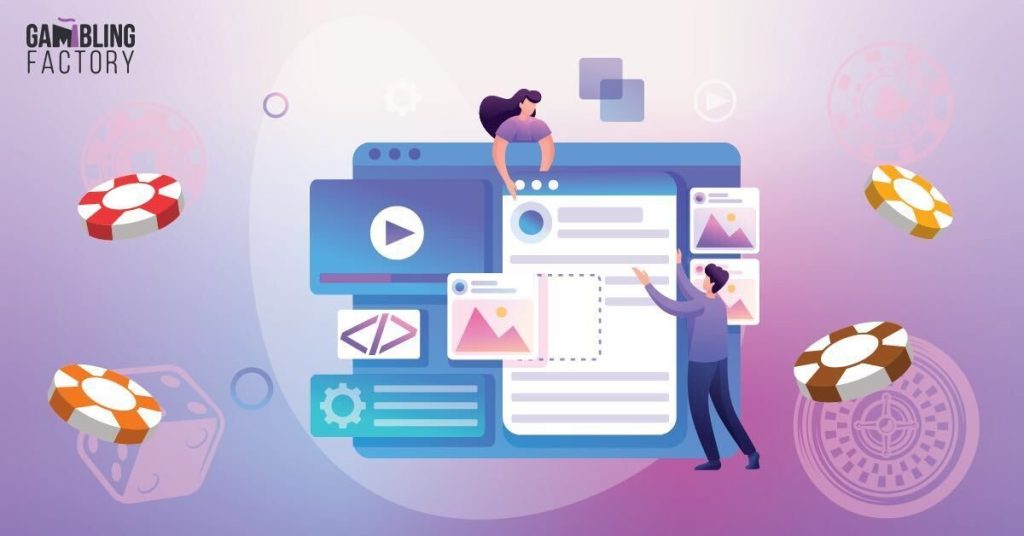 It's essential to capture the audience's attention with content customized to the brand's essence. Gambling Factory's iGaming solutions are 100% customizable and have flexible design options with simple yet intuitive controls.
From content blocks, banners, sections, and color schemes to font style, size, graphics, layouts, and animation, businesses can customize every design element so the website mirrors the brand's ethos and visions.
Advanced Promotional Tools
There is no need to be stuck with stereotypical bonuses since Gambling Factory provides all the tools to customize promotional materials to any brand's essence. Businesses are able to outclass the competition with personalized bonuses.
With the Gambling Factory casino software, it's easy to modify every facet of a bonus, like:
Themes
Progression levels
Participation requirements
Target audience
Type of bonus
Rewards
Every other numerical value
Creating bespoke offers according to the players' region, dialect, and local currency for a personalized user experience has never been easier. Further, operators can leverage the specification-trigger system to automate and customize bonuses. It's also possible to tailor bonuses specific to players' progress with intuitive level-up campaigns and promote loyalty.
Well-rounded Game Features
Gambling Factory's casino solutions include an extensive library comprising video slots, table games, live dealer titles, and more. Operators can integrate the latest content from 100+ game providers to keep their players engaged and entertained.
It's possible to activate and deactivate game providers on demand to keep the library fresh. The solutions also provide real-time category management, ensuring players are able to find their favorite games easily.
Moreover, operators can adjust games according to players' region, language, and currency preferences. A library comprising 15,000+ casino games will ensure operators stay on top of the competition.
Player Benefits
Gambling Factory is committed to providing players with an exceptional online gaming experience, and their portfolio revolves around that philosophy. The company understands that players from all over the world may use the services. Hence, the software supports multi-lingual and multi-currency operations.
Players can effortlessly switch between popular global languages and currencies with one click without worrying about conversion charges and other technicalities for a smooth user experience.
Further, Gambling Factory's solutions support end-to-end user experience monitoring to help operators track player engagement rates and recent trends. It's possible to communicate directly with players after each session to nurture a personal experience. The interactions can range from congratulatory messages to tips on improving the gameplay experience.
It is also possible to access detailed KPI reports from the dashboard to understand player behavior and preferences. Businesses are free to use this information to improve marketing campaigns, personalize campaigns, add new games, and provide a superior user experience.
Read Next: Sea of Thieves Crashing Xbox Series X: Let's Fix it!