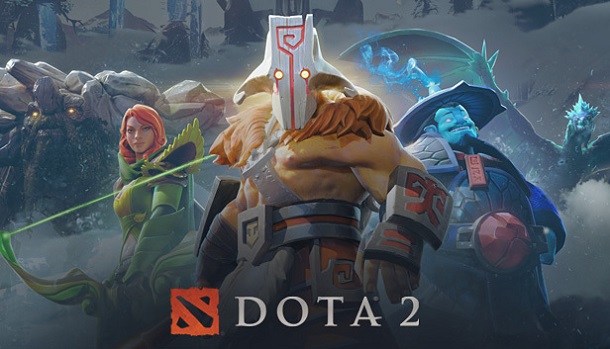 Jacky "EternaLEnVy" Mao has officially retired from the professional Dota 2 circuit after making an announcement on Twitter.  On July 2, EternaLEnVy posted on Twitter that he had retired from competitive Dota 2. Even though retiring for a few months and then returning is very common in esports, it appears that Mao is serious. Despite Mao's decision to leave the pro-Dota 2 world, the scene is booming, with 7 figure tournaments being held regularly, stream and bet on them all at https://gg.bet/de/dota2
At 31 years old, he is considered a veteran in the scene. He has been playing Dota 2 professionally since 2012 and may have become bored of the pro gamer lifestyle.   EternaLEnVy has had a long and successful career that saw him win just under $1 million in prize money and won the 2016 Shanghai Major.
What Does Eternalenvy Mao Plan To Do in Retirement?
EternaLEnVy has popped back onto Twitter and given fans a glimpse into his plans post pro Dota 2. It seems he won't be retiring to a beach somewhere and has some ambitious plans for the future.
On July 9, EternaLEnVy posted on Twitter that he will attempt to become a pro streamer starting from August. He said he would stream full-time for 2-3 months as a trial run. If he doesn't enjoy it or can't build a big enough following, he will quit streaming and pursue a career in tech. He didn't elaborate on what this tech career might look like. However, it's unlikely the unconventional Canadian who is known for his difficult personality will take a standard engineering job at a tech firm.
It seems like he already has big plans for his stream. EternaLEnVy posted on Twitter that throughout August, he will be coaching his friend, who is worth over $100 million, to help him reach immortal. Mao said the two used to play Dota 1 together 17 years ago. With over 160,000 followers on Twitter, EternaLEnVy should quickly build up strong streaming following.
Why Has EternaLEnVy Retired From Dota 2 Esports?
EternaLEnVy has decided to call it quits from Dota 2 esports because he claims he can no longer compete with the young talent in the scene. Most competitive Dota 2 players retire in their 20s, so EternaLEnVy is considered an old man at 31.
Back in October 2021, EternaLEnVy tweeted he didn't want to play on a team for the sake of it. He was inspired to retire after watching Yatoro play and realized he was no longer a world-class player.
Esports insiders have speculated the real reason Mao has retired from Dota 2 is that he is a toxic teammate who has caused the split of many teams. Despite EternaLEnVy's incredible talent and creative playmaking ability, he has struggled to get on with his teammates. This has led him to bounce from team to team. He has played on almost 20 different teams!
His most recent stunt involved causing the collapse of pro team Black N Yellow. EternaLEnVy played for them during 2021, but after the team struggled, he broke up the team as he tried to form his own squad with the remnants of Black N Yellow players.
EternaLEnVy claims he has retired from the professional Dota 2 scene. However, we count out a comeback which is extremely common in esports. Mao very well could announce he has signed for a new team. For now, he is focusing on streaming and may create his startup if that doesn't work out!
Read Next: Xbox Live Microsoft Rewards: Get Free Xbox Live with MS Rewards