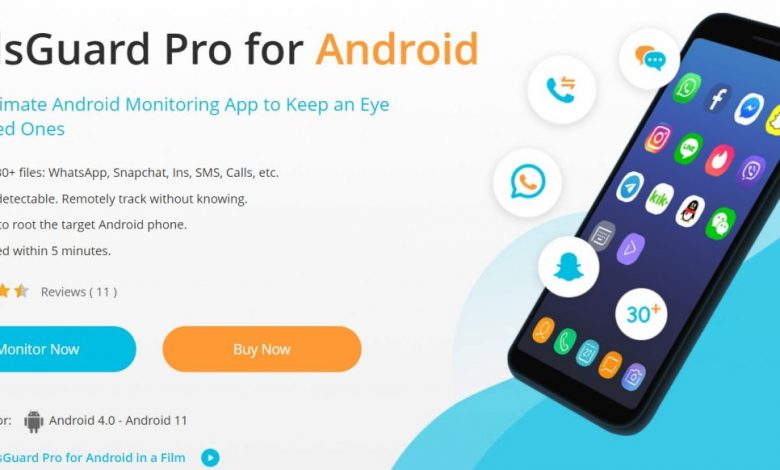 KidsGuard Pro for Android can be used for tracking your child's online activity and keeping him safe in cyberspace in real-time. If a child is spending way too much time on his smartphone, is it really going to have a negative impact on his overall development? There's only one thing we can all agree on. Excessive smartphone usage is not something to be proud of and even if the child is solely using such devices for educational purposes, there should always be a limit on how much time they spend in front of a screen.
That's where Android usage tracking apps come swopping in and KidsGuard Pro seems to be leaving a lasting impression on parents with all its amazing features. Click here to learn more about KidsGuard Pro Android! Before diving into how KidsGuard Pro for Android can help you track your child's activity online, let us make you familiar with how technology can have negative effects on your child.
Children that spend more time on tablets, smartphones, and laptops tend to have markedly reduced patience and attention span.  With smartphones, children are adapted to 'things happening at a glance' (and this is not always the case in real life).
Children are more likely to develop an addiction to smartphones since they cannot figure out a rational time schedule for using such devices and to make matters worse, we have got video games.
Give a kid a smartphone and he won't bother to drink water (even if he's dead thirsty), let alone go to bed in time.
If you are not careful enough and haven't had a look, in a while, at who your child is talking to on social media platforms, maybe a cyberbully is on his tail. You should regularly monitor your child's interaction with other people on social media.
While not entirely true, some games, apps, and videos on social media tend to make children more aggressive.
However, the advantages of using smartphones and technology are way bulkier than the limited number of disadvantages (of which the main ones have been highlighted above), and here's how you can use KidsGuard Pro for monitoring your child's online activity on his smartphone and keep him digitally secured.
Track Your Child's Social Media Profiles
With KidsGuard Pro, you get to keep an eye on your kid's social media profile and find out if anyone is making things difficult for your child.
And no! Your child won't really know that he's being tracked.
Find out at a glance how your child's been talking to his friends or if he is making any new connections with strangers. Take action in time if your child is being irrelevant and going off-limits (for instance, by sharing wrong pictures or sending inappropriate texts.
With KidsGuard Pro, you get to keep all of your child's social media profiles including Facebook, Snapchat, Tinder, and WhatsApp at your fingertips.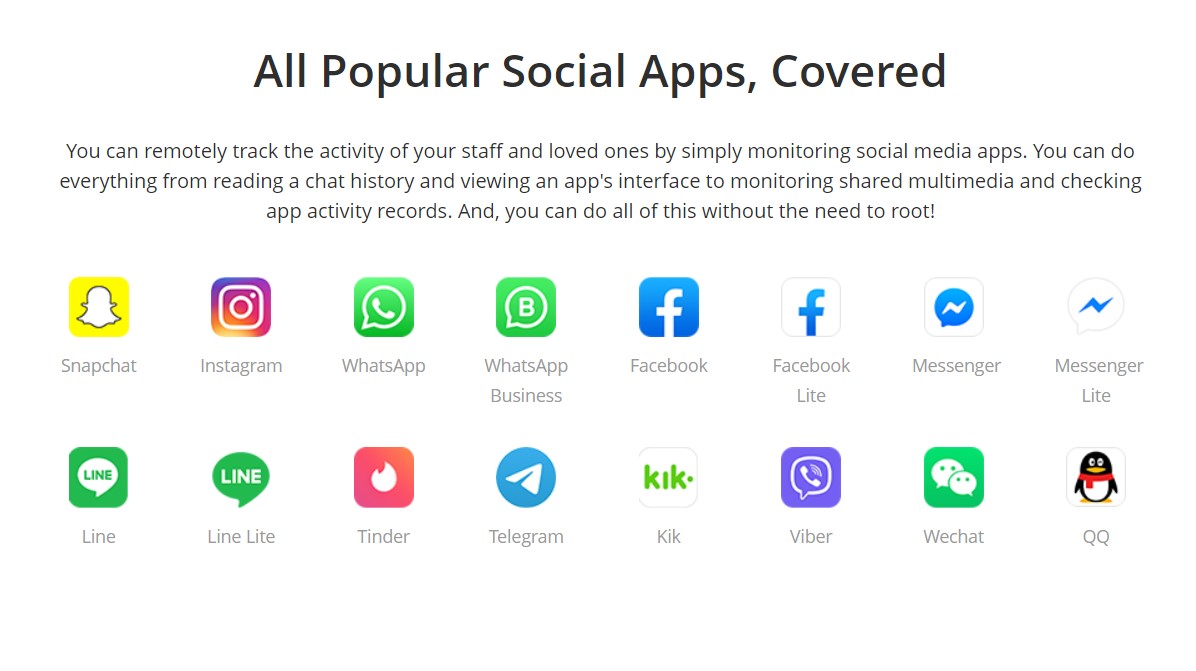 Keep an Eye on Who He is Talking to with KidsGuard Pro for Android
Track your child's call history with ease and even listen to recorded calls with KidsGuard Pro for Android. In case you find out that your child is talking to strangers or using inappropriate remarks even when talking to his friends, you can take action just in time.
Sneak Peek at Text Messages
You really shouldn't be looking at anyone's inbox but KidsGuard Pro for Android lets you do that (and it's solely for your child's safety).
Simply skim through his text messages and make sure he's not using inappropriate words in conversations.
Track Your Child's Location with KidsGuard Pro for Android
He said Ryan was throwing a birthday party but an abandoned building beside a gas station doesn't quite seem to be the venue for a party of that sort. KidsGuard Pro for Android lets you find out if your child is really going to Ryan's (and also about the detours he made on the way).
Track Browsing History
What else could be a closer look at your child's life than his browsing history? With KidsGuard Pro for Android, you can have an idea about what your child is going through on the web and even block certain sites and content that you think might be inappropriate for him.
Capture Surprise Screenshots
Some smart kids might manage to delete browsing history and make the call logs look unsuspicious by only removing the unknown numbers but in order to counteract this, developers have included an option to capture live screenshots on your child's phone.
Also check this one out! How To Change Nickname On Discord In A Few Easy Steps