Internet
Live Vs Online Baccarat: Pros And Cons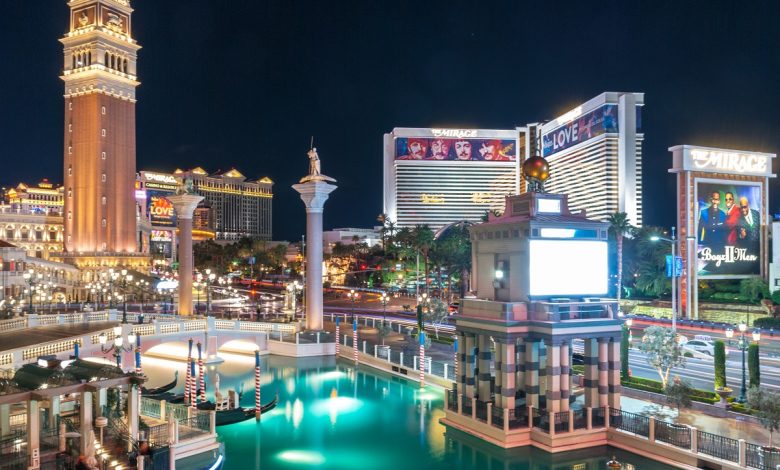 If you want to sit at a Las Vegas casino table for a James Bond-style gambling experience, baccarat might just be the perfect game for you.
Baccarat is quite a versatile game that is one of the most revered among casino-goers. Alongside blackjack, poker, slots, and roulette, baccarat covers a range of games that can be found practically everywhere that you gamble.
Though live and online versions of baccarat don't tend to differ too much in terms of the chances you have of winning, there are many pros and cons of each that you must be aware of.
If you'd like to know more about this part of casino gaming then this will be a handy guide for you to use.
Live Baccarat
Pros
Raises Competitive Spirit
Playing with a real-life dealer can be a whole lot of fun. It notably helps to produce a huge competitive spirit among you and others at the table which may transform itself into satisfaction (in the case of a win) or another unforgettable emotion.
Players Are Equally Competent
Baccarat is played in almost every casino around the world and requires no specific abilities or techniques. This means it's safe to assume that you're equivalent to your player, unlike other card games. Having extensive knowledge of the game does not help you to win in baccarat as the game is played on a fair footing.
It's A Social Game
Baccarat was designed to be both played and enjoyed in the company of other like-minded people. If you opt to play the game in an online environment, you may not enjoy it as much as a live game. This is because you'll be playing against a machine rather than real people, and you will have hardly any opportunities to participate in the game.
Cons
Limited Choices
In a casino, variety is what attracts customers. The rules of live baccarat are quite complex meaning you have limited options for betting: the banker bet, the player bet, and the tie bet. Each of these has its pros and cons. Beyond making an initial bet, a game of live baccarat is completely out of your hand as the dealer takes care of the work.
Pay Casino A Commission
The banker bet is the way to go when betting on baccarat as it holds a house edge of only 1.06%. However, you'll have to pay the casino a commission to do so. Every winning bet is charged at a 5% commission. If you were playing for $100 a hand then you're paying $5 for each win.
Online Baccarat
Pros
Lots Of Amazing Offers
Unlike a conventional land-based casino, many online casinos will offer amazing bonuses and incentives purely for choosing to play on their site. This is the main way that these companies can successfully increase engagement with their sites. Typical rewards include deposit or welcome bonuses, payback on bonus games, and premium reloads.
Remember to always take advantage of any bonuses when they become available!
Easily Accessible
After creating an account with a verified and trustworthy site, all you need to do is add funds to begin immersing yourself in the situation and begin playing baccarat whenever and wherever you want! This is so much easier than having to get dressed up, travel for a land-based casino, and then risk feeling publicly humiliated if you were to lose!
Ideal For Low-Limit Bettors
Some casino games will require larger initial deposits before you begin playing. If you haven't got a large amount of money to wager but want to try your hand at a game of baccarat, online baccarat is a great option as it allows you to bet minimal money for a potentially huge payoff.
Cons
Compromised Safety
If you haven't properly carried out your research then there is a chance you may have signed yourself up for a fraudulent website. This might take your personal information including your bank details and then use it elsewhere, which could put you into an unwanted financial situation.
Lacks Atmosphere
A lot of people claim that playing baccarat online kills the feeling of being in an authentic land-based casino. Yes, this may be true for some, but it all depends on the individual who is playing the game. To make up for this, many online casinos have begun implementing more immersive features in baccarat games to help players feel more at home.
Summary
In the argument live vs online baccarat, there is no clear winner. Both have their advantages and disadvantages, however, not everyone enjoys playing baccarat online as they do in a brick-and-mortar casino, and vice versa. And that is completely fine!
Instead, it all depends on the type of gaming experience that you are after, the type of bet you want to make, and the amount of money that you have available to wager.
If you're looking for more of an atmosphere and social environment then playing live baccarat with other real people may be the way to go. If you're purely looking for welcome bonuses and want to make lower wagers, online baccarat sounds like it may be more appropriate.