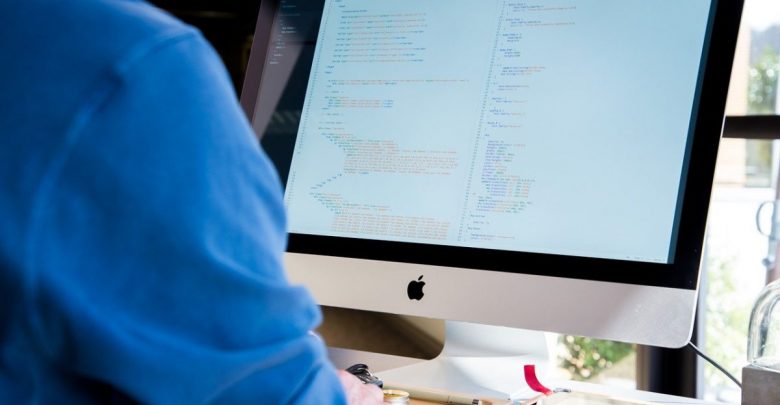 The online casino industry is one that is constantly growing and expanding. There are hundreds of online gaming websites available to players all around the world, and all of them have a wide selection of games. One of the biggest factors to consider when looking for a new gaming site is their game selection. However, what you should be looking for is not the games themselves, but the software developers.
Most online gaming sites do not make their own games. Instead, they hire a software developer to make their games for them. There are many sites that hire the same software developers, which is why you see many sites with similar games. You want to make sure you are playing games from the best software developers. When you play games from one of these developers you know the games will run well, and they will be fair.
1. Realtime Gaming
Realtime Gaming has been in business since 1998, and in that time they have learned that success starts with the people working for them. That is why they employ some of the best minds in the industry. They have a mix of talented and passionate people, each of which has a crucial role within the company. Their commitment to innovation is what keeps them at the top of the industry.
In fact, they are one of the leading game developers in the industry and are often used to power online casinos around the world, most notably at casinos that cater to Australians and Americans.
2. Dragonfish
Dragonfish is another popular name that has a strong focus towards mobile-friendly games which especially includes bingo and poker. In fact, their poker suite was launched back in 2002 when Hold'em exploded onto the scene.
Dragonfish is one of the leading developers in online game content. Not only that, but their innovative chat features help gaming sites develop an element of community on their sites. They have a customizable interface that allows users to experience games in a way that makes them most enjoyable for them. Games they create include slots, live dealer games, and table games. In many of the games made by Dragonfish you can win jackpots that sometimes rise above the $1 million threshold.
3. Microgaming
Microgaming is probably the most well-known software developer in the online gaming industry. They helped develop the world's first online casino software all the way back in 1994, and then they helped develop the first mobile casino software nearly 10 years later. Additionally, they have the largest progressive jackpot network in the world, with players winning over $1.2 billion since it launched. It's no surprise that most casinos offering no deposit bonuses use this software developer..
Furthermore, Microgaming was a founding member of eCommerce Online Gaming Regulation and Assurance, an organization that is committed to promoting safe and responsible gaming.
Finally, Microgaming develops games for some of the best sites worldwide. They work on a wide range of games including slots, roulette, and blackjack. However, they also have expanded their repertoire to include arcade games.
4. NetEnt
NetEnt is another excellent software developer in the online gaming industry. They develop a large variety of games for hundreds of consumers, making them one of the most recognizable software developers.
NetEnt entered the online gaming scene in 1996, and since then they have been leading the way in the online gaming industry. Their systems processed well over 50 billion transactions in 2019, and it is expected that they will exceed that mark again in 2020. They currently employ more than 1000 people in Malta, Sweden, Gibraltar, Poland, England, Ukraine, and the United States.
Finally, NetEnt is an inclusive company that takes pride in ensuring that they have a diverse workplace. As a result, they have taken many steps over the years to ensure that race, gender, and sexuality have no impact on who they hire.
5. International Game Technology
International Game Technology is another igaming software giant. They currently have roughly 12,000 employees worldwide. IGT is based out of the UK, but they have other headquarters in Europe and North America.
Gaming sites know they can rely on International Game Technology to deliver immersive online gaming experiences to their players with fantastic content. By hiring IGT, companies are able to retain players for longer because they always have new and exciting games coming out..
International Game Technology knows that variety is what brings in new players. As a result, they make sure that they are always putting out games from many different genres. Finally, they collaborate with governments all around the world to help sports bettors have a better experience.
6. Evolution
Evolution is one of the leading companies in software development for online casinos. They also are one of the few software developers that work in the online bingo space. This helped them strengthen their place in the online gaming industry.
Although they primarily work with live casinos, they do their best to work with as many online gaming sites as they can. Their reputation as a great developer for live casinos has led many online sites to hire them. As a result, they have several games available to players across many platforms including mobile.
Finally, Evolution is known for developing an online craps game that was the first in the industry. It has a unique style that will get players excited.
7. Playtech
Playtech was one of the first online gaming software developers to enter the scene. They entered the industry in 1999, and have grown into the largest online gaming software supplier. They have nearly 6000 employees working in around 20 countries in all corners of the world.
Playtech has a product suite that allows them to integrate their games on several platforms. This helps online gaming companies maximize their profits while putting out great products for players. Additionally, this product allows users to log in to a website on multiple platforms on a single account.
Finally, Playtech knows that the key to retaining players is to develop games across different genres. This has led them to develop card, bingo, slot, and sports betting related games.
8. Blueprint Gaming
Many of the software developers that we have looked at so far are established and have been in the scene for years, but that is not the case for Blueprint Gaming. Instead, Blueprint Gaming is one of the up and coming software developers in the online gaming world.
There are a few reasons that Blueprint Gaming's stock has risen in the last few years. First, they have released some of the most intricate and interesting games on the market. For example, they released a Goonies slot, which is based on the movie of the same name. In this slot there are several bonus features and fun side games for players to enjoy. You could play for days and still find new things to enjoy.
Secondly, Blueprint Gaming was one of the first software developers to embrace Megaways technology. Megaways is one of the hottest trends in online gaming, and it includes several ultra-violent games that have caught the imagination of players all around the world.
9. Big Time Gaming
The final online gaming software developer we will be looking at is Big Time Gaming. However, just because they are the last software developer we will be looking at, does not mean that they are the worst on this list. While they have not developed as many games as many of the other software developers, they are still incredibly successful. That is due in large part to the creation of Megaways games.
Big Time Gaming has benefited significantly from licensing Megaways technology to other developers like Blueprint Games. Additionally, despite only putting out a handful of games, many of these games have become smash hits. For example, a game like Lil' Devil and Danger: High Voltage has become incredibly popular in recent years. So, if there is a developer that is quality over quantity, it is Big Time Gaming.