Games
MPL Pro Online Games App Review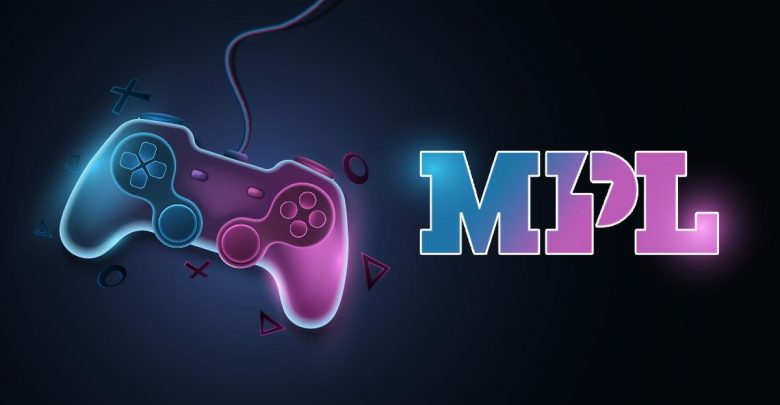 MPL, the mobile multi-gaming platform, has taken the online gaming world by storm. It offers more than 12 fascinating mobile games to play under a single roof. This gaming app has unique features that keep the users engaged and enthralled throughout. The in-house team has designed and developed each game, offering a versatile platform for your leisure while providing exceptional opportunities to win cash prizes. These games challenge you intellectually with varieties of levels and gameplay. Playing games on MPL online refreshes you and even give you cash prizes along with loyalty and referral rewards. The games on the MPL App have been designed keeping in mind the user's needs and expectations. The users will find a plethora of games to play on the same platform without the hassle of downloading and installing them separately.
MPL App: An overview
There are numerous applications available on the app store to download, play and win cash prizes. So how can you find the best app which provides a great experience for the players? For starters, MPL Pro is an app that you can rely on for user interface, user experience and seamless fun. This app has gained immense popularity in Asian countries due to its interactive interface, versatile gaming options, and other convenient features like account creation and winning withdrawals, and it is now live for US users to play online games.
MPL has done an exceptional job in analyzing the demographic features of the country's gaming population and has thus introduced over 12 mobile games. This gaming app will also add more games to the platform soon to keep the clan interested.
Let us check out the exclusive features that make MPL a staple for avid gamers.
Easy to download and install from app stores or the official website
Easy user ID creation by adding a registered email ID
 Different types of convenient payment and withdrawal methods
Well-segmented user interface that allows players to choose a game easily.
Choose a battle mode and start playing with stakes to win
Play multiplayer games with peers or unknown players and win cash prizes
Get 24/7 support from the app chat helpdesk in the wallet section
Fastest and safest money deposit and withdrawal process
As mentioned earlier, this is a single platform for online games where you can play for free and stakes to win. You can also participate in mega-events for bigger winnings. You will also have everything under control ranging from choosing a game to play or participating in events. Find different games to play and enjoy your day.
How to register and play for real money in the US?
The interface of this mobile gaming app is quite easy to understand and use. All the games have a small learning curve. You can make your strategies and play in the events for free or with stakes. For that, you will have to register and create an account in this app domain.
The MPL App can be easily downloaded. Android users can visit the official website on their smartphones, enter their email IDs and get the APK. Then, install the APK and follow the instructions given by the app to introduce your personal information. For Apple users, the mobile gaming app can be conveniently downloaded from the official website or the App Store.
In both cases, one has to create an account using Facebook, Apple, or Google. You can also use your email ID to register and start playing the games. Use a valid account to complete the registration and make a deposit in the MPL Wallet. The wallet will get rewarded with bonus cash from the app. You will also get cash backs from time to time after playing these games. Remember, you cannot withdraw the deposited amount or the bonus cash. Hence, you will have to use them to play real cash games offering head-to-head, tournaments, and multiplayer events.
Deposits and Withdrawal
The prime feature of the gaming app is its premium payment and withdrawal methods. A user can easily link his/her bank account, PayPal, credit/debit cards, and Apple Pay with the MPL Wallet to deposit and transfer money. The deposited amount will reflect in the MPL Wallet instantly.
All the winnings and cash backs will be directly credited into the MPL wallet. It can be transferred to the registered account by following simple steps. The users can also get the money transferred to the registered accounts in PayPal and Apple Pay.
As per the MPL review, deposits and withdrawals can be made without any hassle letting the users enjoy the winnings to use for any purpose. All the information used to register and to create an account will not be misused anywhere. Enjoy seamless fun by playing the challenging puzzle and arcade games you liked when you were young.
Get your MPL pro right away!
The MPL app review from the users suggests MPL is one of the finest multi-gaming apps where users can play over 12 games safely. They can play for free or can enter stake-based events to enjoy the thrill of winning cash prizes. You can play fascinating games such as Baseball Star, 8 Ball Blast, Bubbler Shooter, Block Puzzle, Bowling, Solitaire game, Hoops, Fruit Chop, etc., in the same domain without any need to download multiple games and block your storage.
It is a genuine gaming app you can download and use safely. The brand pledges to provide the highest security of your personal information and not to use them commercially for promotion. Download the app without any worries to use your leisure exceptionally. De-stress and win cash by participating in mega-events. Download MPL Pro APK today and get started!
Read Next: How to Use Discord on Xbox.