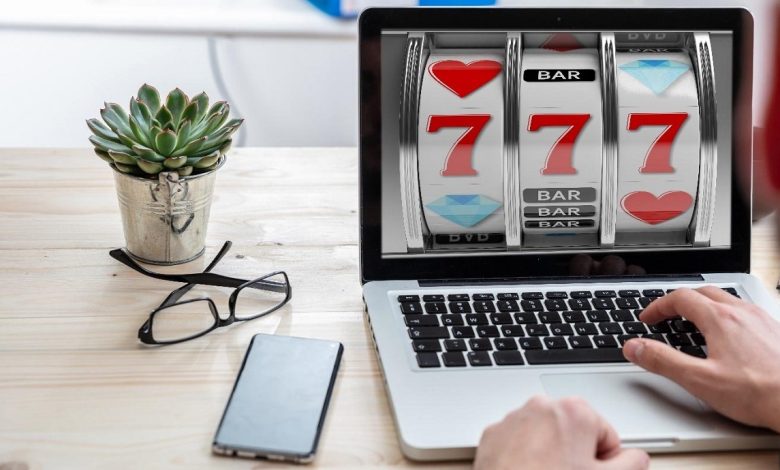 Online slots have become an increasingly popular form of entertainment in recent years. This is mostly down to the way they have evolved from simple one-armed bandits to the now video game-esque nature of competition, storytelling, and gamification.
While many players jump right into the action, understanding the nuances of online slots can make the experience more enjoyable. Whether you're looking to play online slots for free or real money, here are 5 things to know.
How online slots work
Online slots use a Random Number Generator (RNG) to determine the outcome of each spin. This ensures that the results are fair and unbiased, as the RNG algorithms used by reputable online casinos are rigorously tested and certified by third-party agencies. When you press the 'spin' button, the RNG generates a random sequence of numbers that correspond to the symbols on the reels. If the symbols line up in a specific pattern (referred to as a payline), you win a prize based on the paytable.
Types of online slots
There are various types of online slots, each with its own unique features and gameplay.
Classic slots: These are reminiscent of traditional fruit machines, usually featuring 3 reels and a limited number of paylines.
Video slots: More sophisticated than classic slots, video slots offer a range of themes, bonus features, and multiple paylines, usually with 5 or more reels.
Progressive slots: These slots have a jackpot that grows as players contribute a small percentage of their bets. The jackpot can be won randomly or by landing a specific combination of symbols.
Megaways slots: A relatively new innovation, Megaways slots use a dynamic payline system, offering thousands or even hundreds of thousands of ways to win on each spin.
Bonus features and free spins
One of the most exhilarating part of playing slots is when you get a risk-free spin or exercise some bonuses. Everyone loves a freebie, though not everyone fully understands them.
Wild symbols: These substitute for other symbols, helping to create winning combinations.
Scatter symbols: When you land a certain number of scatters, you may trigger a bonus feature or free spins round.
Multipliers: These increase your winnings by a specified factor, often appearing during free spins or bonus rounds.
Bonus games: These are mini-games that offer additional prizes or free spins, usually triggered by specific symbol combinations.
Return to Player (RTP) and volatility
Understanding RTP and volatility can help you make more informed decisions when choosing which slots to play. RTP is the percentage of total bets that a slot is expected to return to players over time. A higher RTP generally means a better chance of winning in the long run, which is why it's worth researching before you play. Volatility refers to the frequency and size of payouts; usually it's either large infrequent payouts, or small frequent payouts.
Responsible gambling and bankroll management
It's essential to gamble responsibly and have a clear bankroll management strategy when playing online slots. Set limits on how much you're willing to spend and stick to them. It's also important to take breaks, as extended periods of play can lead to poor decision-making. Remember that slots should be a fun form of entertainment, and never chase your losses.
Final Word
Understanding the basics of online slots can enhance your overall experience. Familiarize yourself with how they work, the different types available, and the bonus features they offer.
Read Next: Roblox APK: Top Features, Advantages, and Getting Started