Internet
Side Bets in Casino Games – Why Some Games Include Them and Others Don't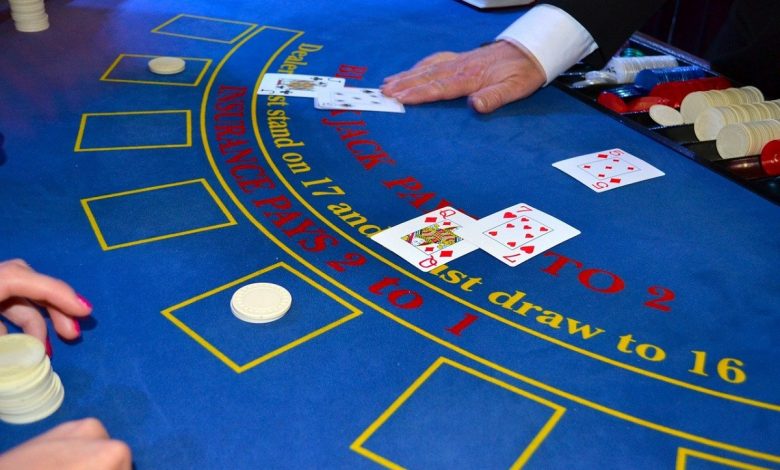 Casino games are famous for having stayed true to their origins throughout history. For example, a blackjack player from 2022 could travel back to 1922 and barely notice any difference in the rules of the game. However, there are some aspects of the iconic gambling classics that have altered over the decades. Aside from developments to align casino offerings with the advancing technology of the ages, side bets have often been introduced. Many of these caught on and spawned popular variants of games like blackjack and roulette.
What is a Side Bet in an Online Casino Game?
If you're unfamiliar with what a side bet is, it is basically an optional bet that exists alongside the main gameplay in a casino game. They aren't always available, so it's wise to check the specific rules of the game you're playing before you get started. You'll encounter many side bets when playing blackjack online, with some games specifically dedicated to them. For example, Multihand Blackjack and American Blackjack advertise the availability of side bets within the games.
Before you get started, check out what the side bets are and how you can stake on them. It's important to remember that you can't just play these games for the side bets; you still need to stake on the standard game as you normally would. That means, in blackjack, you'll have to place your initial bet to receive your two cards. The opportunity to place side bets usually occurs at the same time, but it can differ from game to game. In certain offerings, there'll be a chance to make additional wagers after the first cards have been dealt.
The most common side bets in blackjack are perfect pairs and the 21 + 3 bet. The latter is when you stake on your cards and the dealer's upcard forming a flush, straight, or three-of-a-kind. This originally paid out at nine to one, but different online casinos have their own rules now so you'll have to double-check before playing. The perfect pairs side bet is when you wager on whether the cards you'll be dealt are a pair of the same value. There are different payouts for the potential pairs available. For mixed, you'll get 5/1 on your bet, the same color pays out 10/1, and the perfect pair of the same number and suit is 30/1.
You'll be able to find similar side bets in other games like roulette, craps, and baccarat as well. In terms of optimal strategy, most experts advise against taking any side bets, as the chances of them coming in don't usually justify the cost. However, by placing side bets, players might be able to maximize the amount they can potentially win in any given round.
What Makes a Side Bet a Major Selling Point?
Side bets are major selling points for games for a variety of reasons. In the internet age, players are spoilt for choice at every online casino. Indeed, it can sometimes be difficult to differentiate one site from another. Therefore, casino operators and developers have tried to innovate and offer a wider selection of games for players to choose from. Instead of just seeing traditional games of blackjack and roulette, they now have plenty of newfangled editions. This can act as a draw for online casinos, and the ones that can offer the most abundant choice are usually the most successful.
Another thing that players love about side bets is that they can mix up the gameplay on offer and keep the titles fresh and exciting. Some people may get bored by placing the same wager every time and prefer to do different things in every round. Side bets offer this opportunity and can help people try diverse tactics to get the most out of the games. Research shows that variety can keep people engaged, and this could be the effect that developers want in their games.
It's not just the online casino industry that uses this strategy to keep its games fresh and thrilling. In a lot of console games, you can see this, albeit in a slightly different form. For instance, in GTA V, there are countless mini-games that players can enjoy if they want to get some respite from the main story mode. These include golf and darts, and the gameplay on offer is completely different to what's found in the rest of the game.
A guide to golf in GTA V
Why Do Some Games Decide to Go Without Side Bets?
Side bets are prevalent in the online casino industry, but they aren't everywhere. Indeed, a lot of game developers choose to go without them completely. This is usually the case in games that want to stay true to their original forms. Titles like these are likely to appease older players, who prefer to see casino games as they were in the days before the internet came along. They're also alluring to expert players, who like to employ an optimal strategy that they've perfected based on standard rules. Adding side bets to the games they play could lead to confusion and have a negative impact on their tactics.
There's merit to keeping things simple in the gaming industry as well. Titles that don't have a lot of side bets could be considered better suited to pick-up-and-play gaming, which has risen to prominence on mobile. The smartphone gaming sector has boomed over the last ten years, and online casinos have found success through marketing themselves to these players. By highlighting the straightforward nature of the games on offer, they can easily appeal to mobile gamers.
Side bets have grown as a great way to provide a range of options for players. They can act as a draw to people who want to mix up their gameplay experience and add more elements to the action. However, they aren't essential, and many games remain popular through their lack of side bets and the simplicity that brings.
Read Next: Connect Wii Controller: Learn How to Connect Wii Controller Now!