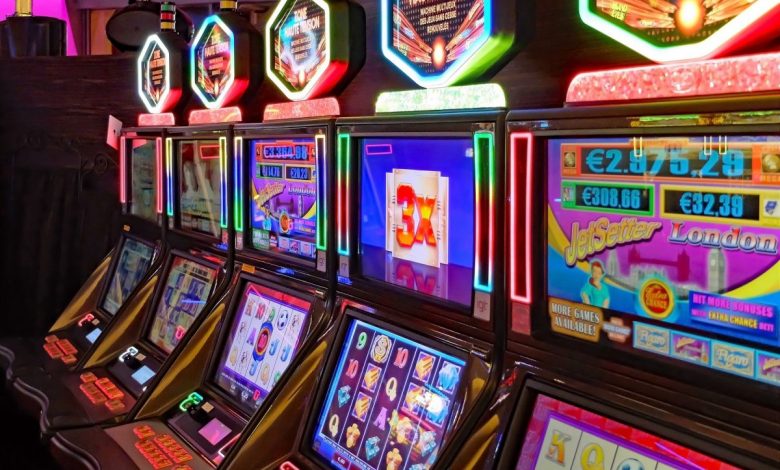 If you've ever set foot in a casino, there's a good chance you've seen a slot machine in action, and maybe even taken one for a spin yourself. These games have always been a popular fixture, so much so that they've also made the transition into the online world. More recently, modern online casinos have introduced a wide variety of slot games into the digital space, enabling keen players to get their slot fixes from almost anywhere in the world – a transition that has been an interesting journey in itself.
Read on to find out more about the history of the slot machine, what we can expect to see from future slot innovations and everything in between.
From stores to screens: the evolution of the slot machine
The slot machine is an online casino staple, but even before the digital revolution, it was also the backbone of the game lineup in brick-and-mortar casinos. The first slot machine was based on the classic game of poker, released only four years before Charles Fey, "the father of slot machines", invented the Liberty Bell in 1895.  Fey's machine was an instant hit, contributing to the industrialisation of the casino industry at the turn of the 20th century.
After many years of popularity in physical casinos, the first video slot machine launched in 1976, and it wasn't long before this innovation led to the development of online casino games and mobile slots. For example, slots are amongst the most popular casino games at SkyCity, one of New Zealand's leading online establishments that offer players a huge and varied selection of differently-themed slots. This alone accounts for a large portion of player traffic, as it often does on other online platforms.
Indeed, the popularity of online slot machines has skyrocketed in recent years, particularly since the 2020 pandemic shut down traditional venues. In fact, many players have developed a preference for the convenience of online games, leading developers to invest considerable resources in the past few years in order to create a wider variety of games.
Variety in slot games
The premise of a slot game is relatively simple, but that doesn't mean the games are all the same. In fact, most online casinos play host to a wide range of different titles that appeal to players from all walks of life. The games often feature different characters and storylines, providing a more three-dimensional gaming experience, as well as a variety of fun features like mini-games. Whether you're into puppies, princesses or pure thrills in the form of a fast-moving game, a quality online casino will have something for you.
To find the best online slot experience, you'll need to start with a quality game provider, which may mean looking beyond the confines of your country. Some of the best providers in the world are based in Ukraine, Bulgaria, Sweden and India, amongst other countries. If you are using an overseas provider, just be sure to check their rules and regulations around online gambling as these may affect international users.
Modern slot innovations
A common misconception around slot games is that since the rules of the game are relatively basic, the game itself must not be particularly interesting – but this couldn't be further from the truth. After all, slots have been amongst the most popular casino games around for decades!
Modern slot games in online casinos are all about variety, varying everything from the layout of the game to the theme and design. While the classic three-reel layout is still a staple in modern casinos, game developers have also created increasingly complex variations over the years, incorporating multiple paylines, and the opportunities for innovation are seemingly endless.
Game developers like Playtech, Evolution and WMS are always working on new innovations in the slot arena, leading to an ongoing conveyor belt of new games. As new creations are often inspired by popular culture or music, there is no limit to the possibilities for future game development. There are also new developers emerging all the time, bringing new creative ideas, concepts and technical skills to the mix.
While the quality of games is a major pull for players, the competition between casinos often pushes providers to work harder to attract new users and keep loyal customers. For example, many also offer financial incentives to new and existing players in the form of free bonuses. These bonuses present a great opportunity to try new games or new casinos without financial risk, get to know standard slot game rules and prime your skills for a win.
If you're looking for a quick casino thrill without an intensive learning process, slots could be the perfect game for you. What's more, the online casino revolution has made it easier than ever to learn the ropes, perfect your strategy and win big, all without even leaving the house. The process is now easier than ever thanks to digital technology, and it has never been more important to keep your wits about you and know your limits before placing your bets.
Read Next: PS4 Not Turning On Even After Pressing Power Button: How to Fix?