Games
Technology
The Technology Behind the Rising Popularity of Live Casino Table Games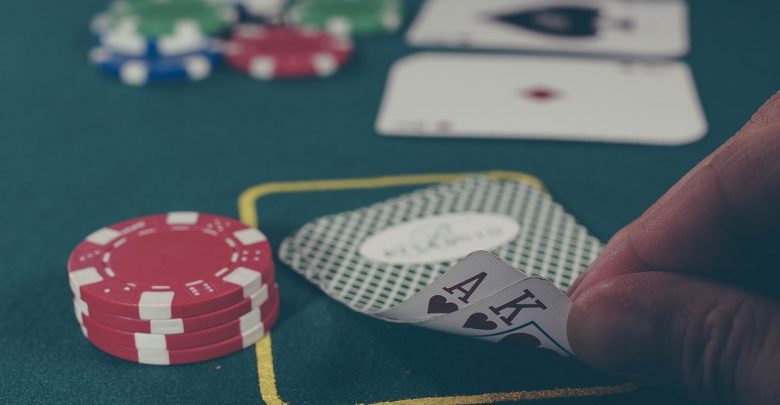 The online casino market is one of the world's fastest growing sectors. The global casino and online gambling industry was worth a staggering $227 billion back in 2020, and this figure is expected to increase. So, what exactly is driving this growth?
Whether you're playing at a crypto casino online or enjoying a spin at the latest video slot game, it's clear that technology has transformed the sector. Gambling is no longer confined to exclusive casinos and physical tables; today, anyone with an internet connection can recreate the glitz of Las Vegas from the comfort of their home.
One of the most revolutionary uses of technology in the online gambling sector is during live casino games. Featuring live dealers, interactive elements, and real-time gameplay, this form of entertainment is quickly becoming one of the most popular options at major online casinos.
In this article, we'll take a closer look at the technology that's driving these innovative games.
The demand for live content is growing year on year. The live video platform Twitch hosted a staggering 9.5 million live streamers in February 2021, and statistics show that livestreams are much better at holding our attention than pre-recorded content.
While livestreaming is disrupting a wide variety of sectors, it's proved particularly exciting in the online casino industry. By setting up livestreams direct from land-based casinos, it's possible to transmit real-life recordings to homes all over the world.
Not only is this a positive move for home gamblers, who no longer need to travel to casinos far from home, but it's also a smart business move for the casinos themselves. Establishments can now market their games to customers regardless of their location, enabling them to expand their offerings and attract new clients.
So, livestreaming technology can allow people to watch live table games from home. But how can they participate in the gameplay remotely? The answer is microchips that are implanted into the cards. These microchips transmit data via a signal, enabling remote participants to 'read' the cards they are dealt and play them accordingly.
If you're playing against a computer rather than real opponents and a live dealer, your game will be driven by a random number generator (RNG). This generator uses an algorithm to determine the outcome of your game – for example, whether you draw a six of clubs or an ace of spades.
During live table games, however, the cards you receive or dice you throw will be determined by your dealer, who will physically shuffle the cards or roll a dice on your behalf. The result is an authentic experience that closely resembles an in-person game.
All of the players will receive the same data, which makes it possible for people to make moves – and respond to others' – in real time. This eliminates long waiting times, forming another key distinction between live table games and games that are simply played online.