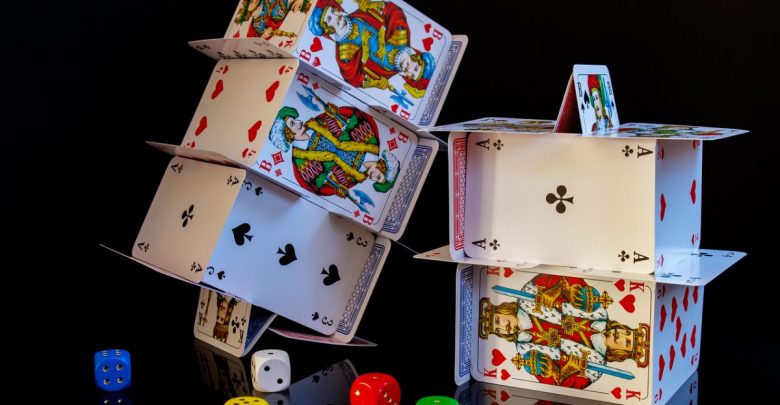 Casinos have served as entertainment hubs for people all over the world for the last century. In fact, casinos are so popular that many of the world's top tourist destinations also happen to be gambling havens. Think of places like London, Las Vegas, Macau, and Monte Carlo to name a few. However, not all people have the luxury of being able to travel to these places whenever they feel like gambling. Fortunately, the world has gone digital and there are now many online options for those who want to gamble remotely. Whether it be a mobile casino app or an actual web-based gambling platform, there is bound to be an online gambling platform for all kinds of users. In this article, we are going to focus on a select group of apps and games that are available to Android users on their mobile devices.
22 Bet Casino
22 Bet is one of those gambling platforms that are quick to make a good first impression. That's because the entire platform is designed so beautifully and it's so easy for users to navigate their way around everything. It also offers easy banking methods and has a good selection of games from dozens of providers.
Casino Room
Casino Room is another reliable Android casino app with a levy of deposit and withdrawal options. One of the biggest draws of the Casino Room platform is that they offer a $200 bonus and 200 free spins for first-time signups. Granted, this promo can change at any moment, but they always have a reputation for being generous with bonuses.
Casino Midas
Out of all the casinos listed here, Casino Midas is known to have the highest win rate at 98.26%. This makes Casino Midas the perfect Android app for mobile gamblers who are looking for the best odds of winning at their favorite casino games. Of course, it also helps that the platform is well-designed and is easy to use.
Big Fish Games
Big Fish Games is one of the most prominent developers on the Google Play platform. They offer a variety of different casino games that are designed to please every kind of gambler. All of these games fall under the Big Fish Casino platform. Some of their games include Texas Hold'em, Blackjack, Roulette, and Slots.
Blackjack by Tripledot Studios
Blackjack is still one of the most popular gambling games out there. And the Blackjack app by Tripledot Studios is one of the best blackjack apps on the Google Play store. It's a relatively simple game that stays true to the roots blackjack. It doesn't have a lot of gimmicks, but it's still an app that blackjack lovers are bound to enjoy.
JackMillion
JackMillion doesn't have all the bells and whistles of other gambling platforms out there. They don't also have all of the best bonuses and promotions. However, there's one thing that JackMillion does well and it's that it's a platform that caters to the heart of every gambler. It has a variety of different slots games that are available for both desktop and mobile. They also make the withdrawal process pain-free for all users.
Party Poker
When it comes to just pure poker on mobile, very few platforms do it better than Party Poker. This is a poker gambling platform that has been around for quite a while now. They are a trusted name in the industry and their app is perfect for poker enthusiasts who are looking to play a few hands while on the go.
Casino Frenzy
Casino Frenzy is more of a specialist's game as it offers just two gambling options: slots and video poker. While that may be limiting, it still serves these two specific markets well and it does a very good job at minimizing bugs and issues while playing.
Full House Casino
As its name implies, Full House Casino is a great all-around gambling option for Android users. It houses a myriad of different games including poker, blackjack, roulette, and even bingo. The app also offers different bonuses that randomly appear throughout the day. This makes gameplay more exciting and fulfilling for players.
20 Bet Casino
20 Bet Casino is a solid all-around gambling platform on Android for people who are just looking to have a good time. They make it so easy for users to play their favorite casino games without having to worry about technical issues or delays in payments and withdrawals. They hit all the basics and fundamentals of digital gambling and they do it well.
Read Next: How to Donate Robux and Help Your Friend in Need?