Games
Top 10 Mobile Games in 2022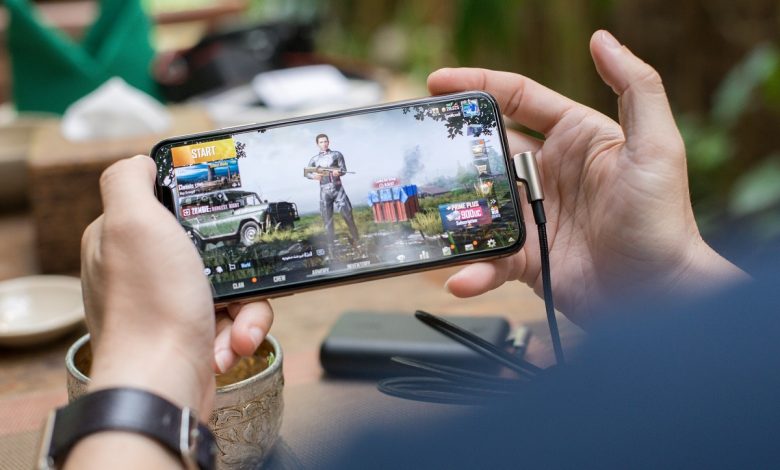 Mobile games are booming, but the industry is full of great games that you cannot play every single one of them. There are exceptionally crafted RPG mobile games and improved versions of the existing franchise. You can also get the feeling of playing the best mobile games via jackpotcity casino review.
Below is a list of some of the best mobile games available:
League of Legends: Wild Rift
Pokémon Unite
Genshin Impact
Fantasian
Raid shadow legends
Mobile Games Awaiting Release in 2022
Valorant Mobile
Valorant is a multiplayer game, set to be released soon. Users can choose their playing agent from a register of agents. Every agent has a set of powers. They also have a variety of weapons, such as submachine guns, assault rifles, and shotguns. While several gameplay modes exist, the primary attack and defense strategy is the most popular.
Diablo Immortal
Diablo Immortal is a game that allows you to choose from several classes before entering into a clash to collect loot and murder adversaries. Essentially, it's a Diablo setup. The lessons that have been confirmed so far are:
Demon hunter
Necromancer
Crusader
Monk
Wizard
Barbarian
Final Fantasy VII: Ever Crisis
This list mainly consists of future multiplayer mobile java games. However, there are some fantastic single-player franchises to anticipate in 2022. Final Fantasy VII: Every Crisis is one of them. Its developer has always appreciated smartphones being mediums, which is excellent news for those who would like pocket-sized greatness.
Final Fantasy VII: Every Crisis is an episodic RPG. Its episodes will be releasing after every month. Each episode will feature stories derived from various Final Fantasy titles. Some of these titles include:
 Crisis Core
 Advent Children
 Before Crisis
 Dirge of Cerberus
It is also possible for players to go through the plot in any order they want.
Summoners War: Chronicles
Summoners War: Chronicles is the popular franchise's first-ever MMO, which gacha lovers will remember fondly. Of course, the gameplay will change from turn-based to real-time, and there will be additional players with whom you can collaborate. You'll be able to roll to evade opponent attacks and effects, as well as solve puzzles and much more.
The play mode is similar to Genshin Impact's, which isn't always bad.
Garena: Undrawn
This upcoming open-world survival shooter has the right balance of strategy, aesthetics, and action to make it a game that many players are excited to play.
Garena: Undrawn will have a lot to offer in mobile gaming. It has incredible graphics, and it will outdo the average mobile shooter. These amazing features will make non-shooter fans convert to the shooting genre. Garena's setting is in a post-apocalyptic environment. It also allows players to work together and make it as the last one standing.
Path of Exile Mobile
In 2019, the Path of Exile (Grinding Gear Games) PC version disclosed that they were working on its mobile version. It is an underground prison-crawling RPG for those unfamiliar with Path of Exile.
Path of Exile is not confirmed, but the idea that it will not be released if it is not fun for players is tempting. There will likely be numerous character attributes to choose from. These include:
Ranger
Marauder
Templar
Shadow
Duelist
Witch
Scion
Just Cause: Mobile
Just Cause is an isometric shooter that assures players a thrilling feeling in the various game modes. Whether you are a fan of playing solo or a fan of the multiplayer treat, there is a lot to experience from the game.
Alien: Isolation
Alien: Isolation is a prevalent horror game set to be released on mobile devices for the first time in December. The game's plot focuses on little Amanda as she searches the Sevastopol space station for her mother. Amanda is pursued by the tense extraterrestrial and cannot defend herself. It's more of a sly experience than a traditional horror pastime.
Undrawn
Undrawn is a soon-to-be-released zombie survival game. It will consist of the PvP and PvE gameplay. While playing, you will be required to battle zombie hordes and other people in the game.
You can also partner with other players to erect houses as shields from the zombies.
N-INNOCENCE
N-INNOCENCE will be an action RPG with a futuristic perspective loyal to the anime genre and combat technique. We typically see such in popular titles with a large following – knowing that you can expect this to become a trending trend topic soon as it is released.
Summing Up
There is a lot to look forward to in 2023 in mobile gaming. Also check https://casinonutansvensklicens.org/. Although all the games mentioned above look attractive, all you can do is relax and wait.
Read Next: Error has occurred Bluestacks: Fix Bluestacks Errors on PC