Games
The Top 4 Most Anticipated Video Games of 2023 and Why They're Worth the Hype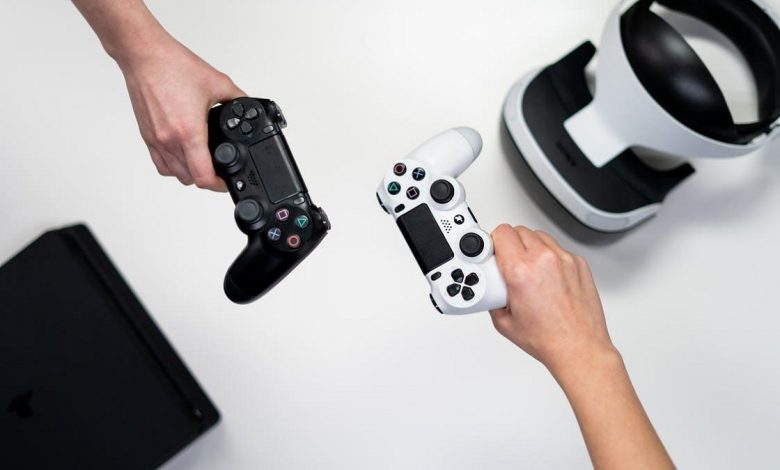 The video game industry is always buzzing with new titles and exciting announcements, just like the highly popular social casinos featured on The Grueling Truth. Every year, gamers eagerly anticipate the release of their favorite titles or new franchises. Here are the top 5 most anticipated video games of 2023 and why they're worth the hype.
Fable 4
Developed by Playground Games, Fable is a new entry in the beloved Fable franchise. The game is set in the world of Albion, where players can choose to be a hero or villain and explore a vast open world filled with mythical creatures and treasures. The game promises to feature stunning visuals and deep RPG mechanics, making it a must-play for fans of the series.
The Legend of Zelda: Breath of the Wild 2
The original Breath of the Wild was a groundbreaking game that redefined the open-world genre. The sequel promises to build upon that success, offering new gameplay mechanics and a new story set in the same world. The game's trailer has already shown off new abilities, such as Link's ability to phase through solid objects, and the game's darker tone has fans speculating about what surprises are in store.
Hogwarts Legacy
Hogwarts Legacy is an upcoming action-RPG set in the Wizarding World of Harry Potter, which can also be a great game. Developed by Avalanche Software, the game promises to allow players to create their own wizard or witch, attend Hogwarts School of Witchcraft and Wizardry, and explore a vast open world filled with magical creatures and hidden secrets. The game's trailer has already showcased the game's stunning visuals and immersive gameplay, making it a must-play for Harry Potter fans and RPG enthusiasts.
Suicide Squad: Kill the Justice League
Developed by Rocksteady Studios, Suicide Squad: Kill the Justice League is a new action game that puts players in control of the infamous Suicide Squad as they attempt to take down the Justice League. The game promises to feature intense combat, an open-world environment, and a storyline that pits the villains against the world's greatest superheroes. The game's trailer has already sparked excitement among comic book fans, and with Rocksteady's track record, players can expect an epic and unforgettable gaming experience.
Why these games are worth the hype
Whether beginner or pro – These games are worth the hype for several reasons. First and foremost, each of these games is being developed by a team with a proven track record of creating quality games. From Bethesda Game Studios and Rocksteady Studios to Polyphony Digital and Playground Games, these studios have all created critically acclaimed games in the past, and fans trust that they will deliver again with these new titles.
Second, each of these games promises to offer new and exciting gameplay experiences. Whether it's exploring the Wizarding World in Hogwarts Legacy or battling the Justice League in Suicide Squad: Kill the Justice League, these games promise to offer something unique and unforgettable for players.
Finally, these games all have strong fan bases that have been eagerly anticipating their release. Fans have been speculating about these games for years, and the hype surrounding their release has only grown with each passing day. In conclusion, 2023 is shaping up to be an exciting year for gamers. With these four highly anticipated games on the horizon, fans have a lot to look forward to.
Read Next: Error CE-34878-0: Fix This on Your PS4 and Get Back on the Game!