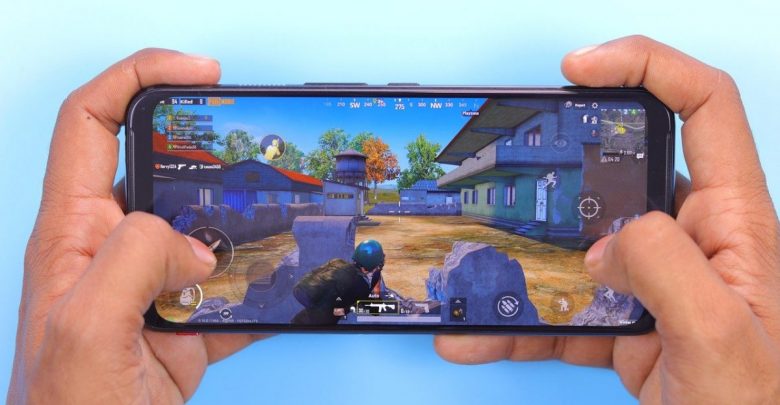 A modern smartphone is not only a reliable means of communication and work assistant but also a powerful gaming platform. Avid gamers install games in a wide variety of genres on their gadgets, from shooters to puzzle quests.
Finding a good game in the huge variety of apps that are available for free download is hard. Therefore, we have selected the most popular Android games that can be downloaded for free in the Google Play Store or played directly from the webpages.
Among Us
This is an online mobile game, which is played by up to 10 players all over the world. The players have the opportunity to choose their appearance and in which room they want to play. After the waiting room, the players enter the game already knowing if they are an imposter or crewmate. Crewmates do the tasks and vote whenever they find strange actions among others, meanwhile, the imposters try to hide and kill to win. Among Us online stats show that this game has been a leading one and will still be due to its strategical thinking tactics and creative design.
Angry Birds GO
Another variation on the legendary confrontation between angry birds and hungry pigs. After adventures in Rio, space battles in the surroundings of Star Wars, and role-playing adventures on the Island of Pigs, Rovio invites players to the racetracks.
You can play both on the side of birds and pigs. In Angry Birds GO, gamers are waiting for several dozen race tracks, stunt trials, off-road races, and superpowers to defeat the enemy. Every day, secret gifts appear on the tracks, in which you can find new maps, cars, and weapons.
The game has a storyline campaign, besides, users can compete for the title of the fastest racer in online competitions. Therefore, it is worth considering that the application requires a constant Internet connection.
Asphalt 9
One of the most popular racing simulators on Android, which every year invariably collects praise from players and gaming sites. The game has excellent dynamics, high-quality graphics, and sophisticated special effects.
In the best traditions of the famous Need for Speed series, Asphalt 8 offers users a wide range of possibilities:
140 racing cars from Ferrari to Bugatti
Realistic physics
More than 40 tracks to complete
Online Competitions
400 career events
1500 tests
5 game modes
More than 2300 tuning parts for cars
After registering in one of the gaming communities in social networks, players can share their achievements and discuss the completion of a particular race.
If you like games like Asphalt 9, then you should check out these drifting games.
World of Tanks Blitz
Fans of tank battles will surely appreciate World of Tanks Blitz – a game in the genre of a tank battle simulator. The game is praised for its excellent detailing, high-quality optimization, convenient controls, and a variety of game features. After launching the application, you need to choose a combat vehicle for yourself, join a team, or lead your clan and take part in a dynamic tank firefight.
The game offers players:
Over 250 legendary tanks
10 levels of pumping
23 combat locations
Blitz battles in 7v7 format
Free access to tanks and upgrades
Many combat missions for bonuses and rewards
Clash of clans
The bright and colorful strategy is set in a funny fantasy setting. Players choose a faction, build a village, a castle, defensive structures, and, having accumulated an army, go on an attack on their warlike neighbors.
The game provides the user with a wide range of possibilities and game tactics: you can dilute your combat units with sorcerers, elves, and dwarves with mortars, set traps, use hundreds of combinations of attacking and defensive spells.
The game provides both a single campaign mode and a multiplayer battle mode. The main buildings, units, and weapons are bought for in-game currency, however, to reach the maximum level, you will have to deposit real money.
Online slot games and live casino games
No less popular trend in mobile gaming, although not for children, is online slot games and live casino games. You can play more than 2000+ online slot games and about 300 live games at the CasinoRex website.
Thanks to specially designed and optimized software, all games can be played without downloading. You can enjoy absolutely any casino game for free and without any registration here – https://www.casinorex.com/en-CA/games/live.
Modern Strike Online
Online shooter on Android with detailed graphics and dynamic action gameplay. Fans of the classic confrontation between special forces and terrorists will appreciate the rich firefights, high-quality sound, and picture. The excellent optimization for mobile devices should be noted separately.
What the game can offer to the players:
6 combat modes for solo and team combat
Map editor
11 standard competitive maps
30 unique types of weapons
The ability to upgrade weapons by equipping them with unique attachments
MM competitive battles
Legacy of Discord
A game in a genre that will always be trending on any platform – isometric fantasy action with a third-person view. From the first minutes of the game, the user is immersed in intense battles with monsters, challenges in dungeons, and large-scale battles in PvP mode. By pumping skills and abilities, the player goes from a beginner with a simple sword to an indestructible warrior who can defeat a fierce dragon with one blow.
The game features well-developed three-dimensional graphics, smooth animation, and excellent optimization for mobile platforms.
Shadow fight 2
Shadow Fight 2 is a fighting game with RPG elements. Fighting at an arena with the strongest opponents, the player gains experience to level up the character, acquires new equipment, and learns new super techniques for a spectacular duel. The most notable features of the game include:
Huge arsenal of weapons, armor, and techniques
High-quality animation based on motion capture technology
Bright and juicy graphics
6 elaborate storyline locations filled with enemies
In the online mode, the player can measure his strength with real opponents, tracking his achievements in the overall rating.