News
Top Casino Winners From New Zealand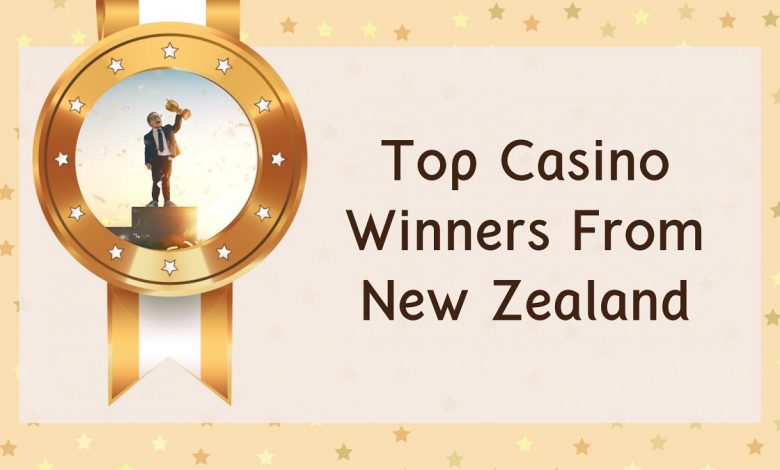 In a financially stable place like New Zealand, encouraging gambling activities is not a thing to be discouraged at all. The feeling that is generated by winning a gambling game fills the human mind with rushes of feel-good hormones which makes it highly addictive even though definitely not rewarding. The casino game providers will not design a game in a way that overlooks the house edge.
The false illusion of winning makes a person lose a lot of money and parallelly raises the bar of hope for massive amounts of luck. Over time the world has witnessed a number of major casino wins and the story of these incredible winners time and time again has increased the hope among the punters that they can be in their place at any possible time. In small countries like New Zealand, the news of any win spreads like wildfire and works even more intensely in the minds of people.
This article revolves around the biggest casino wins in the history of New Zealand. The stories will keep a punter thinking which of these were a result of tactics or of sheer luck.
Largest Mobile Casino Jackpot Win
A punter from New Zealand unlocked the secret to the biggest progressive jackpot using mobile back in 2013 May. This made Microgaming earn a big name for themselves at that time. An NZ player tried his luck at one of the $1 Mega Moolah casinos with a welcome bonus and ended up winning an unbelievable amount of $943,971 after a few spins.
It was during the time when the mobile casino concept started booming everywhere and this incident took the entire mobile gambling scenario by storm. He is still considered the biggest mobile casino winner. No further information was extracted about the winner of this jackpot as he chose to stay anonymous and unrecognized. Microgaming later solidified the rumours by confirming the reward that was granted.
Winning $10 million by Playing Mega Moolah Online
Back in June of 2016, a punter called Rawiri Pow from the same country managed to win a massive jackpot online by playing the well-known Mega Moolah video slot. As we all know Mega Moolah is presented by Microgaming and this KFC employee claims to have no intention of winning this big before hitting the jackpot of $1,500 at first and to his amazement, followed by a major win of $10 million.
After the first win, he kept the amount before cashing out which led him to win the progressive jackpot wheel bonus. He was keeping no expectations at all before reaching that major level of win. The winner was made popular by the national news.
Major Win on Roulette Table
2016 is the year that witnessed another major win in New Zealand.  This was experienced by a player who was playing table games online for which he specifically went for online roulette. He selected the live dealer table games by NetEnt that finally led him into winning $100,000  a few hours into the game.
Although he chose to stay anonymous, in his interview he reveals that he had a few strategies in mind including the very popular Martingales system and some of his personal favourite strategies. When he started he had $1000 in his account which gradually experienced a drop below $500 before he experienced his primary win.
This supported him to get his balance up by $2,000 curious he managed to then increase it by $8000 more. In 4 hours more, he witnessed his account balance going from $10,000  to  $100,000.  The massive profit led him into stopping at the right time as he could have played for longer but he chose not to and dealt with the profit instead.
A Life-Changing  Virtual Blackjack Game
In 2012 a punter managed to gather over $500,000 in a week by applying some of his favourite strategies to win at a land-based casino. On being interviewed he revealed that he was playing Blackjack switch for which he was coming up with spontaneous strategies to win. The surprising part is he started with only $200 in his pocket and he did not expect to get hold of such a major amount. He further reveals he did go for risking high to get high returns.
Conclusion
While winners think of themselves to be acquirers of great fortune, it is indirectly the casino owners taking charge making a false advertisement about how much it is there to win. Hence, it is always advised to the readers to treat gambling as more of a recreational activity than a way of getting money.