Internet
5 Top Tips for Playing in Online Casinos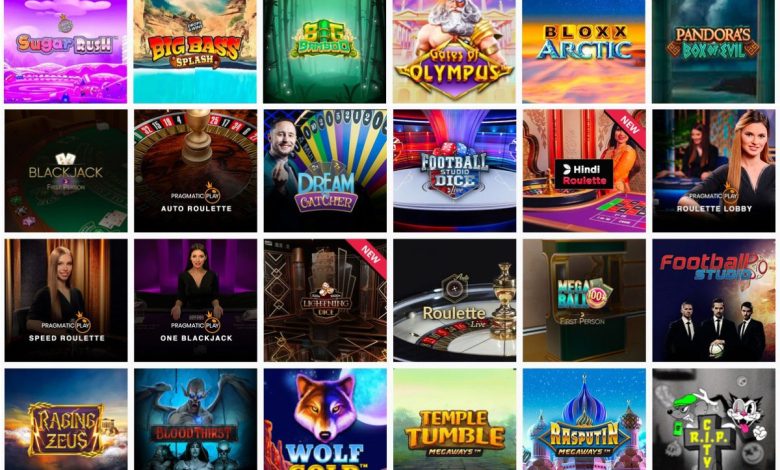 Are you looking to gamble online, but don't know how or where to get started? Are you hesitating from making an account with an online casino? Maybe you gave it a shot, tried a few games, and felt kind of lost?
You are not alone. Many people tell us that they want to enjoy online gambling but feel too overwhelmed in the beginning. With a bit of direction, and armed with some basic knowledge, it is easy to get a hang of online casino gaming.
That's why we've come up with our top 5 online gambling tips for beginners. The information we present here is easy to follow and will help you look for the right things when you visit an online casino.
Check out our top 5 beginner tips for online gamblers below:
Tip 1: Play in licensed online casinos
Gambling licensing matters a lot. It is vital to know if a casino is holding a valid casino license. A casino's licensing information is provided at the footer of their website.
Having a license means the casino is a safe place to play, and your personal and financial data is kept safe by the casino. Licensed online casinos stock proven, quality games that are tested by independent testing agencies for fairness of the outcomes.
The best online casinos in Europe are usually licensed by esteemed gambling regulatory authorities, such as, the MGA (Malta Gaming Authority) or the UKGC (United Kingdom Gambling Commission).
Tip 2: Set your gambling budget and follow it
Setting a gambling budget is the first step in successful online gaming. It is also the best way to prevent overspending. Knowing your budget will help you make better choices when you start playing real money casino games. Even if you have small budget, you can have a lot of fun by picking out low-stakes games.
Most online casinos in Europe offer players a host of tools to keep a check on their gaming budget. You can take advantage of options, such as setting up deposit limits, time-out, loss limits, session timer by accessing the relevant settings in your casino account.
Tip 3: Avoid Live dealer games at the start
Many players head straight to live casino games, probably because they are the next best thing to playing in a land-based casino. However, we advise you to go slow, and first try your hand at games such as online slots, or even RNG table games.
Live casino has very fast-moving games and you might feel pressured to make the right wagers quickly. You will enjoy live dealer games a lot more once you learn the game rules and know how to make quick bets.
Online slot games are one of the best options for new players. They are simple to understand and play, and come with hundreds of themes and attractive prizes. Moreover, by choosing the game's bet size, you can manage your bankroll efficiently.
Tip 4: Check the casino payment methods
All European online casinos have a banking section on their website where they clearly display the supported payment methods and their processing times.
You should decide beforehand which method you want to deposit with at the casino, and if you can withdraw funds using the same payment option.
The most common casino payment methods are credit and debit cards (Visa, Mastercard, Maestro), ewallets (Skrill, Neteller, PayPal, Astropay), and instant bank transfer services, such as Trustly, Klarna, and Giropay.
One more important thing to check is what payment processing fees the casino charges, how long it will take to process your cash out. It is also wise to know the minimum and maximum amounts that you can deposit and withdraw in a single transaction.
Tip 5: Keep your expectations real
Simply play for entertainment purposes and don't chase those big jackpot wins from the start. Almost all casino games are games of luck and the results are random outcomes. Playing jackpot games can quickly exhaust your bankroll, as most progressive slot games open the jackpot only when you are playing at max bet.
Moreover, all games have a house edge, so the odds are in the casino's favor. In a nutshell it means that over a long period of time, it is the casino that wins.
We hope our beginner's guide to playing in online casinos has helped you understand the basic things a player needs to watch out for. By following these simple rules, you'll have a safe, rewarding, and entertaining online gaming experience.
Read Next: Nintendo Switch WiFi Issues: Can't Connect or Find Network? Fixed!