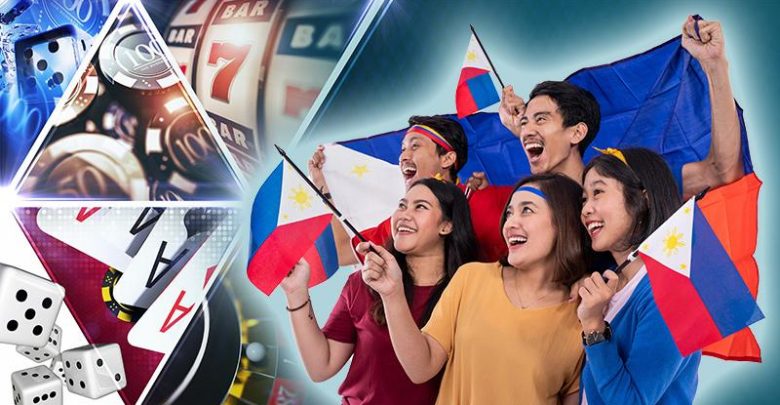 Internet gambling has truly seen its spark rekindled over this past year. A public health crisis spelled disaster for thousands of small businesses, and a renaissance of sorts for others. Online gambling is the industry that has benefited from this global pandemic more than any other business. We can easily say that throughout 2020, and so far in 2021, online gambling sites have, and continue to enjoy their heyday.
But what is it that makes online casino sites so appealing? Perhaps internet gambling can never surpass the distinct thrill of gambling in brick-and-mortar venues. Well, we beg to disagree. The true value of gambling sites is not just in what they offer, but in the manner in which they offer it. There's one glaring aspect that has contributed more than anything else to the present success of gambling sites. And no, it's not the casino bonuses, but rather the ease of access. Land-based casinos can only take in so many players. Some betting sites, meanwhile, drive traffic in the (hundreds of) thousands, even millions.
In this article, we'll examine general and detailed aspects of online gambling sites, with a specific focus on online casinos in the Philippines. We will provide an exhaustive analysis to help Filipino players make an easy and quick decision when choosing a new online gambling venue. Here, we examine various details pertaining to Philippines online casinos including types of games, casino bonus variety, legality, customer service, safety and security, and other important categories. Finally, in the end, Filipino players will find a list of the best online casino sites to make their pick. We must note that due to the fast-changing specifics of the industry, we can recommend that you check the complete guide from online-casinos.com from time to time so that you are fully updated on all regulations and bonuses!
Gambling in the Philippines – Brief Introduction
Gambling in the Philippines is an activity old roughly five centuries, appearing as early as the 1500s. Over the centuries, gambling in the country has prevailed and today it remains strong, encompassing many different forms of wagering. From traditional games like poker and bingo to local games ranging from Sakla to spider wrestling, gambling is deeply rooted in Filipino tradition.
But gambling in this country is not treated merely as a pastime or hobby. The Philippines is known for its casino resorts and has, for instance, a longstanding tradition of gambling at funerals as a way of paying respects to their dead during a vigil until the deceased is buried. It goes without saying, certain gambling games in the Philippines are looked on as more than a leisurely activity – but a way of life and an indivisible part of their culture!
Online Casino Gambling in the Philippines
As a country passionate about (responsible) gambling, the emergence of online casinos has been a true blessing. Online gambling has been an inexhaustible source of income for both Filipino players and the Filipino government. Over the past five years, the Philippines' gambling regulatory bodies have raked in tens of millions of dollars just from issuing licenses and charging processing fees.
Online casinos provide players from the Philippines with tons of casino games and sports betting markets. Today, there are dozens of casino operators where Filipino players can play online games for real money.
Top Online Casinos in the Philippines (Additional information)
Site name
License
Products
Support
22 Bet
Kahnawake Gaming Commission
Casino, Live Casino, Jackpot games, eSports, 22 games, TV games, bingo, etc
Email, phone, live chat, FAQ
888 Casino
UK Gambling Commission, Governments of Gibraltar and Malta.
Slots, Casino, Live Casino,Jackpots, 888 exclusive games
Email, live chat, FAQ
Casino Room
Malta Gaming Authority
Casino games, jackpots, live casino, bingo,
Live chat, email, phone, FAQ
bCasino
Malta Gaming Authority
Slots, casino, live casino, multipliers
Email, phone, live chat, FAQ
King Billy
Govt. of Curacao
Casino, Live Casino, VIP Club, jackpots, etc
Email, live chat
1xBet
National Lottery Regulatory Commission of the Republic of Nigeria.
Casino, live casino, sports, esports, 1xGames, etc
Social media, live chat, email, phone, FAQ
Zet Casino
Curacao Government
Casino, Live Casino, Roulette, VIP program
Email, phone, live chat, FAQ
Dream Vegas
UK Gambling Commission, Malta Gaming Commission
Casino games, Live Dealer, drops and wins, jackpots, roulette, scratch cards
Live Chat, email
Bit Starz
Govt. of Curacao
Casino, Live Casino, jackpots, Bitcoin games,
Email, live chat, FAQ
20 Bet
Kahnawake Gaming Commission
Casino, live casino, sports betting, esports
Live chat, email
Overview of Legality of Gambling in the Philippines
Naturally, before they start gambling, Filipino players must have a rough idea of the laws that pertain to online gambling in the country. There are gambling laws that apply to specific regions, but there are also laws all players and operators must adhere to at all times, regardless of their location. In this section, we will provide a summary of Philippine gambling laws and the regulatory agencies in charge of implementing and enforcing gambling policies and standards.
Is Online Gambling In the Philippines Legal?
In short, yes. Namely, almost all forms of gambling are legal in the Philippines, as long as it is licensed and regulated. To Philippine players who play for real money- online or in actual gambling establishments – players from the Philippines must be at least 21 years of age.
Near-all gambling in the country is regulated by the Philippine Amusement and Gaming Corporation. The agency was established in the late 1970s to provide a legal standard for the ever-growing demand for sports and casino gambling.  It is not illegal to run an online casino in the Philippines.
It is, however, illegal for Filipino casino sites to offer their services to players from the Philippines. Simply put, if a casino gambling site operates out of the Philippines, it is not allowed to offer its services to residents from this country. Such sites, though, provide their services to tourists and do allow Filipino players to gamble from abroad. But despite this restriction, Filipino players can still participate in various forms of online gambling. This is made possible thanks to laws that allow licensed offshore online casinos to operate within the country. These laws give Filipino players access to legal online gambling at some of the top online casinos around the world. Players should note that some offshore online casino sites may prohibit players from the Philippines from using their platforms.
Gambling Regulators in the Philippines
There are two main regulatory bodies in the Philippines that control all forms of gambling in the country. They are PAGCOR and the privately-owned First Cagayan Resort & Leisure Corporation (FCRLC). PAGCOR is the principal organization and its role is to promote fair, responsible, and legal gambling standards and issue gaming licenses. Apart from overseeing all gambling in the country, the Philippine Amusement and Gaming Corporation (PAGCOR) owns and operates dozens of casinos throughout the country.
Meanwhile, FCRLC was established by the Cagayan Economic Zone Authority (CEZA) as the principal gambling regulator for the Cagayan Special Economic Zone. FCRLC is legally bound to prohibit Filipinos from participating in real-money online casino gambling. The organization's main function is the promotion of tourism in the Cagayan Special Economic Zone. As such, land-based and online casinos are off-limits to Filipinos and available only to tourists.
Penalties for Illegal Gambling in the Philippines
Since the 1970s, the Philippines government has implemented and enforced several laws and decrees to get a tighter grip on illegal gambling activities on the island. And what other way to control illegal land-based and online casinos than with stringent penalties?
In 1978, the Philippines legislature passed Presidential Decree No. 1602 and, later, the Republic Act (RA) 9287. Both regulations are aimed at increasing penalties for illegal wagering on certain games like horse racing, poker, slot machines, and more games.  The fines for first-time offenders range between 1,000 to 6,000 Philippine pesos (PHP), depending on the charge. Recidivists will face fines ranging from 5,000PHP to 10,000PHP, and/or a designated prison sentence. The prison sentence can be anywhere from 30 days to 20 years, depending on the offense.
The penalties are usually imposed on those organizing illegal games, meaning the players are generally exempted. It should be noted that the decrees and laws do not mention specific fines for online casino gambling.
What Do The Top Online Casinos Offer?
As mentioned earlier, online casinos in the Philippines – those based in the country – are legally prohibited from supplying services to Filipino players. But this is not necessarily a bad thing. It's the best thing Filipinos could hope for. Domestic online casinos in the Philippines are yet to achieve the esteem and value of leading mainstream online casino sites. The online gambling market has multiple top-grade offshore online casinos that fling their doors wide open to residents from the Philippines. These are sites that are widely admired in the gambling industry both by competitors and players as they provide the highest-grade services possible in terms of payments, game variety, bonus offers, and other aspects that we will individually examine in the sections below.
Variety of Online Casino Games for Filipino Players
The game categories at online gambling sites are the first facet of top online casino websites that we'll analyze.
Online slots
Slots are undoubtedly the most copious of all games on every online casino site. They are fast-paced and exciting games that reward players with real money wins or free spins. Slots usually come in the hundreds. There are slots whose gameplay is similar or completely different, though each slot machine is uniquely appealing and offers something different. Each operator on our best casino sites list below abounds with a plethora of fun and, more importantly, fair slot games with high return to player (RTP) percentages.  If you are new to slots, below is a list of top games by established casino software developers to look for at each of our casinos listed.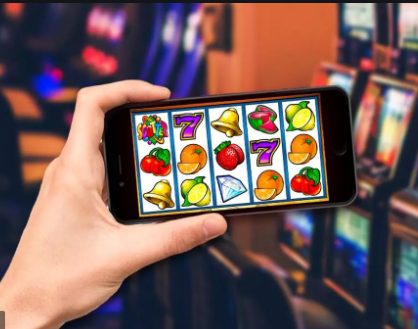 Starburst, by NetEnt
Book of Ra, by Novomatic
Book of Aztec, by Amatic
Guns N' Roses, by NetEn
Green Lantern, by Playtech
Wheel of Fortune, by IGT
Mega Fortune, by NetEnt
Avalon by Microgaming
Asgard Deluxe, by RealTime Gaming
This is merely a shortlist of some of the most sought-after slots players can expect to find on any of the sites on our list. There are, of course, the always-popular slots with progressive jackpots, where the jackpot keeps rising as more bets are placed until some lucky player doesn't, well, hit the proverbial and actual jackpot.
Card and Table Games
Whenever someone mentions the word 'casino', card and table games like poker, blackjack, and roulette, usually come to mind first. Card and table games comprise a wide range of casino games and pretty much every casino has a separate section dedicated to card and casino table games.
Yes, you can play slots all day, week, month, or year-long and not run out of new games to try. But slots are purely games of chance and often have limited maximum winnings. Moreover, while the game rules and graphics can be different, the concept is pretty much the same and can become somewhat tedious playing them after a certain period.
Card and table games, on the other hand (with few exceptions), are considered games of skill, and the stakes, as well as the rewards and winnings, can be much higher. The casino operators we've listed include dozens of tables for classic and variations of the most popular card and table games like blackjack, online poker, baccarat, roulette, video poker, craps, Sic Bio, and more.
Live Dealer Casino 
The best online casinos have separate live dealer sections almost as a rule. Live dealer games make table games that much more exciting. Here, players from the Philippines will be served by experienced and professional croupiers and get to sample the electrifying feeling of winning or the edifying experience of losing to real-life players.
Of course, all online casinos on our final list are suited for both inexperienced players and regular punters. Before entering the live dealer lobby, newbies should try playing non-live dealer games. The automated card and table games, unlike live dealer games, are often available in demo mode and can be an ideal learning experience. Once they obtain the necessary experience, players can enter low buy-in tables and start betting small.
Sports Betting
Despite the majority of sites we named being focused on casino gambling, some of them pack extensive sportsbooks. Sports betting can be just as engaging as casino gambling and there are myriads of Filipino payers who like to alternate between casino and sports betting. In the Philippines, however, players should note that there might be restrictions to betting on certain domestic sports events.
Sports betting at the best online casinos in the Philippines involves pre-game or live wagering on events for both the most popular sports events and leagues and more marginalized sports. The major events covered by our top casino websites with separate sportsbooks include NBA, MLB, NFL, the Champions League, Euro 2020, Copa America, Wimbledon, horse racing, greyhounds, etc. Hundreds of events for sidelined sports like Gaelic Football, hurling, lacrosse, martial arts, and other sports are also available.
Additionally, there is a separate market for a form of sports betting that is consistently rising in popularity: eSports. Several of our top online casinos provide betting markets for widely popular eSports games like CS: GO, Call of Duty, Dota 2, League of Legends, and others.
Specialty Casino Games
Specialty games include several games that cannot be placed into a certain category. These are games like keno, scratch cards, and bingo games. The specialty casino games online can include special arcades or skill games, like backgammon. However, they usually include bingo and keno. Though often overlooked, specialty games can have jackpots in the hundreds of thousands of dollars.
Reliable Banking Systems
Another quality of top online casino operators is the ease and practicality with which players can deposit money at their convenience. This is a key distinction between the best real-life casino establishments and the best online casino websites. Except for cash money and credit/debit cards, land-based casinos are generally limited in terms of payments. Casino websites, on the other hand, can accept deposits from dozens of universal and local payment services. One common characteristic of the best online casinos is their highly secure and fast banking systems. Credit cards and debit cards, as the most widely-used online payment services, are almost commonplace at online gambling sites. So are bank and wire transfers.
Additionally, online casinos are accepting popular payment methods such as credit/debit cards, vouchers like Paysafecard, or e-wallets like Skrill and Neteller. Each of these payment methods has its own advantages. For instance, Paysafecard vouchers allow players to control how much money they spent and avoid getting into debt using credit cards. Bank and wire transfers, thanks to the airtight security of banks, are one of the safest means of depositing or withdrawing funds. Digital, or e-wallets, on the other hand, are both secure and provide quick transactions. Cryptocurrency is also steadily becoming a key part of many top online casinos' banking systems. Cryptocurrencies are unlike any other form of payment. They incorporate nearly all the best qualities of the aforementioned methods. Though still in rather limited use, today dozens of top online casinos have at least one way to pay using crypto.
Recommended Payment Methods at Online Casinos in the Philippines
Payment method
Deposit time
Withdrawal Time
Min. deposit
Min. withdrawal
Available at
Fee
Visa/MasterCard
instant
1-5 days
$10
/
888 Casino
no
Skrill/Neteller
instant
2 to 24 hours
$1
$1.50
22Bet
no
PayPal
instant
1-3 days
$20
$20
Dream Vegas
no
Bank Transfer
instant
3-8 days
$1
$1.50
no
Cryptocurrency
instant
20 minutes – 24 hours
$1
$1.50
King Billy, 22 Bet, BitStarz
no
A Mixture of Promotions
A casino welcome bonus is a thing that every online player expects to find at their casino operator. As if all other advantages over land-based casinos weren't enough, online casinos have decided to take it a step further and make their platforms even more attractive to players by presenting dozens of different types of bonus offers.
Truly, online casinos – while careful to keep in line with the industry standard – can literally come up with any sort of bonus to keep players engaged. Welcome bonus offers have certainly become an integral part of every casino site – big or small. Welcome bonus offers can be of all shapes and sizes, and so can reload bonus offers. Reload bonuses, unlike welcome bonus promos, are offered only to existing players. Both reload and welcome bonus promotions can include either cash money to play with or other giveaways, like free spins. There can be bonus offers that are specific to casino games, and others that apply only to sports. Usually, online casino bonus funds can only be used on specific games or slots and cannot be withdrawn until the bonus terms are met.
The rage of bonus offers on gambling sites operating in the Philippines is seemingly endless. There are no deposit bonuses, deposit bonus offers, matched bonus promotions, bonus free spins, bonus credits, free play, bonus points that can be converted to cash, and much more. Naturally, the most loyal players can become VIP members through active play at sites that have a VIP or loyalty program and receive special bonus offers as a reward for their active play. Then there are some sites on our list that have referral programs, where registered players can receive bonus funds for referring players to the site.
Bonuses from the Top Filipino Online Casinos
Site name
Bonus offer
22 Bet
Up to ₱18,000
888 Casino
100% up to €140
Casino Room
100% match on up to €1,000
bCasino
100% match up to ₱70,000 plus 100 free spins
King Billy
100% match on up to €1,000 plus 200 free spins
1xBet
100% match on first deposit up to €300 in bonus funds plus 30 free spins
Zet Casino
100% match on up to €500 plus 200 free spins
Dream Vegas
200% up to €2,500 + 50 free spins
Bit Starz
100% up to 100€ + 180 Free Spins
20 Bet
100% match on first deposit up to $/€120 + 120 free spins
Gaming Convenience
Instead of going to a casino to play, why not play while going somewhere? The adaptability of digital casinos and their compatibility on all modern mobile and desktop devices is unarguably one of the fundamental differences between land-based and online gambling operators. It is certainly the biggest asset of online casinos that land-based gambling operators and sportsbooks lack. Real-life gambling establishments can accept only so many players and have only so many games. Online gambling sites, on the other hand, unveil a world of casino and sports gaming at players' fingertips.
What to Consider When Choosing the Best Online Casinos in the Philippines?
Filipino players may have a wide range of casino sites to choose from, but picking the right one requires caution. Caution to check for the right details about a gambling site to make a more informed choice. There's no shortage of internet casino companies that are working out of the purview of the law. By some estimates, there are about 30 online casinos in the Philippines that are running illegal operations. We recommend you read our guide and examine each of the listed features individually so you know what you're getting yourself into.
Legality

Before the bonus, before the games, before anything else, players should ensure the site is legal. A valid, up-to-date license is the best indicator the casino site is operating by the law. To see if a site is licensed, just scroll down toward the end of the home page of a given casino site. At the very bottom, there should be an explanation about who the site is and what they aim to achieve. This section usually includes details about the company's license, if it actually has one. Closely read this section to see what authority licenses the site. Typically, the majority of internet operators are licensed by a handful of agencies that regulate online gambling around the world. These include the U.K. Gambling Commission, the Curacao Government/Curacao eGaming, the Malta Gaming Authority, and Canada's Kahnawake Gaming Commission. Of course, even if the site is licensed by an organization other than the ones we listed, it would be considered safe to use.
Just note, however, that any site can invent a false text to boost its credibility or create and display a fake logo of a known online casino regulatory organization to pretend they are legit. But you should know better. Always make sure the license itself is legit by clicking on the license link and checking the license number.
Signup Process
No one wants to spend more than a few minutes trying to create an account. Usually, the registration process takes longer when sites request more information from the users during signup. While a drag, this is actually good news. Simply put, the more information players are required to share, the easier it will be for sites to secure their accounts. As with any business, online gambling is liable to scam and multiple known types of fraud. Today, unregulated online casinos and their customers are consistently at risk of credit card fraud, chip dumping, identity theft/impersonation, and other forms of fraudulent practices. On your part, you can make sure all the information you provide during registration is authentic to help the site prevent fraudsters from breaching your account.
Still, it would be best if the registration is done in as few steps as possible and still guarantee account safety. When gambling online, many players balk at the idea of sharing too much personal information knowing the (oftentimes) harmful data-harvesting practices of nigh-all online websites.
Game Variety
Even before signing up, potential players ought to know their gaming preferences. Knowing what you want to play, and playing what you know, is essential to enjoying earning from gambling online. Where one player is a casino whizz, another is more practiced in sports betting. Some types of players simply enjoy games of chance, like slots, bingo, or roulette; the more competitive and ambitious, on the other hand, want to put their skills to the test playing live casino table games against actual opponents. Our best casino websites come equipped with all varieties of games to sate the gaming needs of players with different gaming preferences.
Other factors need to be considered when evaluating casino gaming catalogs. The quality of the game, for instance, can easily be determined by looking at the software provider. If the site displays games from providers like Net Entertainment, Pragmatic Play, Microgaming, Play'N Go, Yggdrasil, RealTime Gaming, to name just a few, then there should be no second thoughts about the quality. Live casino games at online casinos usually come from major software developers like Pragmatic Play, NetEnt, and/or Evolution Gaming, so the value of live dealer games is not an issue. Return to player percentage is also important to know for those looking to play online slots. Always look for sites that have more favorable RTPs. While there are legitimate casino sites with RTPs of about 80%, sites with 90% RTP or more are becoming the standard.
Payment Methods
All people have a soft spot for their hard-earned money. And when it comes to online gambling, nothing but complete security is expected.  Fortunately, Filipino online casinos accept deposits from many convenient payment services. Note, some sites may require users to pick their preferred payment method during registration, while at others, players need to click on the cashier section in their account to see the available payment methods. When you're assessing a gambling site, go to the bottom of the home page and find the banking section. Click on  'deposits' and 'withdrawals' to see details about each category. Usually, the same method used for depositing is also used to withdraw funds. Here, players can see all details about the maximum and minimum deposit and withdrawal amounts, processing time, and whether any fees are charged.
Bank transfers are always deemed a reliable choice. E-wallets and cryptocurrencies have instant deposits and fast processing of withdrawals, on top of ironclad security systems. Vouchers like Paysafecard are ideal to control how much you spend and avoid using bank cards. Each payment method has its benefits, and at least one, or several of these options together can be found on each of the best casino sites for Filipino players that we've named below. We also made sure to include casinos that accept payments services that are available in the Philippines.
Casino Bonuses and Promotions
We're finally getting to the good part. After you ensure the site is properly licensed and has your preferred payment method, you can go ahead and inspect the games and bonus offers. Casino sites can get quite creative with their bonus offers and may include a mixed collection of sports and casino bonuses. By now, it is the industry standard for all established online casino operators to have at least one welcome bonus. Signup promotions give potential new players a reason to join the site and can be of several different types. A signup deposit bonus can be a matched deposit bonus, a no deposit bonus, or free spins plus bonus funds, among other variations. Each casino site we've named below has at least one active bonus promotion for new players, and multiple offers and reload bonuses for existing players.
But casino bonuses are not all roses and usually have specific wagering requirements and conditions that need to be satisfied before they are received. It's just part of the deal. The wagering or rollover requirements refer to the number of times the deposit and/or bonus amount needs to be wagered on selected games. Of course, the majority of casino bonuses are optional and players can opt-out of participation in any promotion. Always choose a site that has its bonus requirements and terms clearly laid out.
Mobile Experience
The option for remote gaming is likely the principal difference between online casino operators and their brick-and-mortar counterparts. Smartphones and mobile devices are in wider use now than they've ever been. Mobile casino gaming, meanwhile, has emerged as an extremely practical and easy way to stay entertained and win money while on the go. Modern online casinos realize the value of mobile gaming and are spending large chunks of their budgets to make their platforms mobile-friendly. Researching for our review of the best casino operators, we made sure that each site we recommend comes with a decent mobile version.
Note that some online casinos in the Philippines may provide separate mobile application software that users can download and install. Links to these apps are usually displayed on the site itself, or can be found in the Google or Apple app stores. Though some sites do not have native mobile apps, they provide just as convenient a mobile experience by accessing the platform directly from a mobile web browser. We ensured the mobile platforms of our recommended sites are compatible with different mobile devices.
User Reviews
Collectively, our top 10 Philippines online casinos have millions of users. Before even typing the site's web address, you can get a pretty good picture of the site's operations simply by scanning through casino reviews and comments left by users on the site or various forums and blogs. It's not necessary to do so, though, as we've already done the job for you. While writing this article, we read dozens of casino reviews for each site to get an idea of what current and former players think. As expected, the majority of comments gave each site positive ratings in terms of bonus offers, game choice, payment options, customer service, and other aspects. Just note, not all reviews should be taken at face value. There are often complaints that question the operator's credibility or indicate the site is a scam.
Customer Support and Complaints Resolution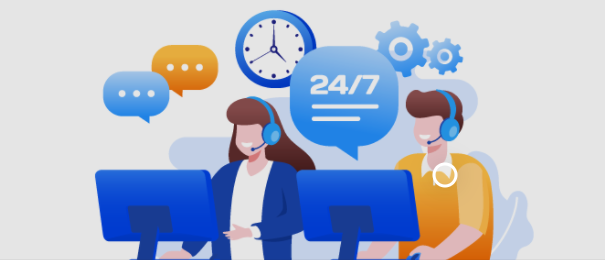 Online casinos must have reliable customer service to gain and retain users' trust. We were careful to include only sites that have multiple ways players can reach out to them. Therefore, whichever side you end up with, you can count on to receive grade-A customer service.
One essential quality of every good online casino customer support is its ability to handle customer complaints. All casino sites are faced with dozens, if not hundreds of questions and complaints from users every day. Not all sites, however, manage to provide solutions to all problems coming their way. That's why we made sure each site on the list below runs professional customer service. First off, every site we offer has an extensive FAQ category. FAQs are an easy way to get quick answers about general matters related to deposit methods, minimum and maximum limits for depositing, bonus terms and conditions, withdrawal details, and more.
If the FAQ section does not have the answers you seek, our sites each have at least one support email and may provide phone contact and a live chat option. The latter two options can be used to file a complaint, report a problem, or seek answers for questions that are not included in the FAQ section.
Responsible Gambling Tools
Finally, responsible gambling protocols are a necessary aspect to review before settling for a gambling site. While generally treated as a leisurely pastime, oftentimes gambling can present a stressful activity for those gambling out of need, instead of fun. Luckily, the major online casino companies take the issue of gambling addiction seriously and are ready to help players tackle their addiction/compulsion.
For starters, these sites ensure that gambling is kept off the hands of minors, who often tend to gamble on impulse without paying attention to how that affects their lives until it's too late. Gambling sites that are regulated and licensed are required to have separate sections dedicated to responsible gambling. Information about the site's responsible gambling protocols is usually found at the bottom of the site, in the terms and conditions, or the FAQ section.
Setting deposit or time limits is usually the first of several steps problem gamblers can take. Details about time and deposit limits can differ from site to site, but this is an ideal way to keep gambling responsibly without the risk of spending excess funds.
A brief break or time out (the phrasing can differ) is the second step toward keeping your gambling in check. Users opting for this tool can set a temporary limit on all gambling at their site of one or several weeks, or one or several months. The limits can vary between sites.
Lastly, self-exclusion is the option reserved for those that have developed or are believed to be on the verge of developing full-scale addiction. Depending on the site, self-exclusion, a form of self-imposed ban, can be indefinite – ranging from one month to up to several years – or permanent.
The Best Online Casinos in the Philippines
Below is a list of what we consider to be some of the best online casinos available in the Philippines and general information about each one.
22 Bet – 24/7 customer support, excellent collection of casino games and a great sportsbook; welcome bonus up to ₱18,000; minimum deposit is ₱50; other terms and conditions apply;
888 Casino – one of the best casinos online with exclusive 888 casino games; welcome bonus is 100% up to €140; terms and conditions apply;
Casino Room – a legit online casino operator with multiple jackpot games; welcome bonus package is 100% match on up to €1,000 deposit(s) plus 100 free spins; minimum deposit to activate the bonus is €10; terms and conditions apply;
Bcasino – excellent site for players in the Philippines; new player welcome bonus includes 100% match up to ₱70,000 plus 100 free spins; terms and conditions apply;
King Billy – abounds with bonus rewards and thousands of casino, and hundreds of live casino games; welcome bonus package offers 100% match on up to €1,000 plus 200 free spins; wagering requirements and terms apply;
1xBet – great mobile casino experience; welcome bonus: 100% match on first deposit up to €300 in bonus funds plus 30 free spins; terms and conditions apply
Zet Casino – little known, but highly appealing casino site; offers an attractive welcome bonus of 100% match on up to €500 plus 200 free spins; terms apply;
Dream Vegas – established casino gambling site with decades of experience; welcome bonus package: 200% up to €2,500 + 50 free spins; wagering requirements, terms and conditions apply;
Bit Starz – award-winning online casino with a highly reliable customer support team; has multiple casino bonuses, including 'Slot Wars' with a massive €5,000 and 5,000 free spins weekly prize pool; full terms and conditions apply
20 Bet – boasts more than 2000 mobile casino games, thousands of slots, and hundreds of live dealer casino games; welcome package; welcome bonus: 100% match on first deposit up to $/€120 plus more than 100 free spins as part of welcome bonus package; terms and conditions apply
FAQ
🔞 What is the Minimum Legal Gambling Age in the Philippines?
Players in the Philippines must be 21 years old or older to gamble online. There are severe fines levied, and even potential imprisonment, for operators who allow illegal gambling to minors.
🎲 What Games can Filipinos Gamble On?
The sites on our list cover colorful collections of casino games. Each site abounds with slot machines powered by the best software providers in the business such as NetEnt, Microgaming, Playtech, and others. Some of these software providers also supply dozens of live casino, and various live and automated card and table games including poker, roulette, craps, and baccarat.
🔐 Are Online Casinos in the Philippines Secure?
There are always casino gambling sites that manage without a license or a regulatory body overseeing its operations. These sites, while not necessarily scams, are not a good choice, regardless of how appealing they seem. Each of the sites we recommend has strong security measures in place to face up to the biggest challenge if need be.
💳 What Payment Method can I Use to Deposit Money in Online Casinos?
One of the reasons why online casinos have gained such widespread appeal is their practicality when making payments. Payment methods on casino sites can range from credit/debit cards to bank and wire transfers, to e-wallets, vouchers, and various cryptocurrencies.
🏆 How to Win Real Money While Gambling in Online Casinos in the Philippines?
First and foremost, to gamble in the Philippines, players must be 21. Second, real money is won by spending real money. While most sites have games that are available to play for free, demo play cannot generate real money winnings.
💫 Do Online Casinos in the Philippines Have Bonus Free Spins?
Yes. Many of our recommended sites have excellent welcome bonus offers that include a specified number of free spins. Filipino players, depending on which package they choose, can get anywhere between 30 and 200 free spins.
🔥 What Types of Casino Bonus Offers Can Filipino Players find at Online Gambling Sites?
Casino bonuses come in various forms. Regardless of which operator on our list you choose, you can almost always expect to find a welcome bonus. Free spins are also a common incentive that typically comes as part of a larger bonus package. Aside from welcome bonus offers, matched deposit bonuses, reload bonuses, and other free credits are
⚖️ How Can I tell if an Online Casino in the Philippines is Legit?
To check if a site is licensed, scroll to the bottom of the page to see if there's a logo of a licensor, or go to the terms and conditions sections, click Ctrl+f and type 'license' to see additional details about the site's gambling credentials.