Internet
Unveiling the Path to a CompTIA PenTest+ Career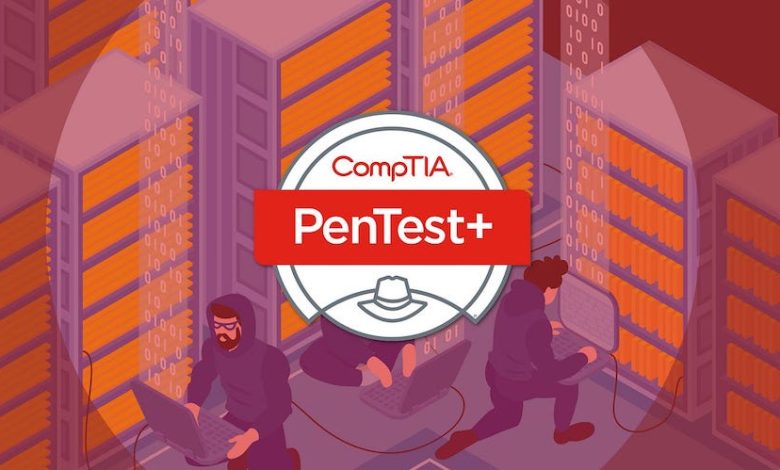 In this article, we'll take you on a journey through the exciting realms of penetration testing, shedding light on what it entails, the skills you'll need, and the opportunities that await. If you're looking for a thrilling, dynamic career in the world of cybersecurity, CompTIA PenTest+ might just be your gateway.
Penetration Testing: An Overview
Imagine yourself as the cybersecurity hero, the ethical hacker, whose goal it is to identify computer system flaws before the bad guys do. The core of penetration testing is this. You explore networks, programs, and hardware in search of security flaws that hackers might use.
The Skills You Need
You must develop some crucial skills before you can even consider the CompTIA PenTest+ salary. It's similar to leveling up in a video game in that you must first master the fundamentals. It is essential to have a solid foundation in operating systems, networking, and security. You should be skilled at scripting and coding. Additionally, it's essential to comprehend cybersecurity ideas.
Certification: Your Key to Success
You must pass the CompTIA PenTest+ exam in order to be recognized as a qualified penetration tester. This industry-respected certification highlights your proficiency in recognizing, controlling, and mitigating security risks. It is your pass to rewarding employment possibilities.
On-the-Job Adventures
Let's now discuss the excitement of the actual task. As a penetration tester, you constantly search systems for flaws, sort of like a digital detective. Finding security weaknesses before they are exploited is your aim. Thinking like a hacker and mastering their strategies are frequently required for this position.
The Wide Range of Opportunities
You can work in a variety of industries with a career in penetration testing. You might be employed by a private cybersecurity company, a government agency, a financial institution, a healthcare provider, or another type of organization. Penetration testing is a flexible job option because there is a great demand for qualified practitioners in all industries.
Salaries in Penetration Testing
Okay, let's talk about the elephant in the room: the CompTIA PenTest+ salary. While your earnings can vary based on your experience, location, and the organization you work for, Penetration Testers are generally well-compensated. On average, you can expect a salary in the range of $70,000 to $130,000 per year. This places PenTest+ professionals in a highly competitive earning bracket.
Ongoing Learning and Growth
In the ever-evolving world of cybersecurity, staying up-to-date is crucial. The CompTIA PenTest+ certification is a great starting point, but you'll need to continuously expand your knowledge and skillset. Participating in cybersecurity conferences, workshops, and online courses can help you stay at the forefront of your field.
Conclusion
Starting a career in penetration testing may be an exhilarating path with rewarding difficulties. Although the CompTIA PenTest+ compensation is appealing, it is only one aspect of the overall picture. The task itself, the ongoing pursuit of digital security, and the joy of avoiding cyberthreats are where the genuine magic is found. Therefore, if cybersecurity is your passion, this can be the right option for you.
Read Next: PS3 Controller Charging Issue: 5 Easy Tricks to Solve