Internet
Technology
So I Tried WELOCK Smart Lock: Did it Live Up to My Expectations?
Get, set, lock!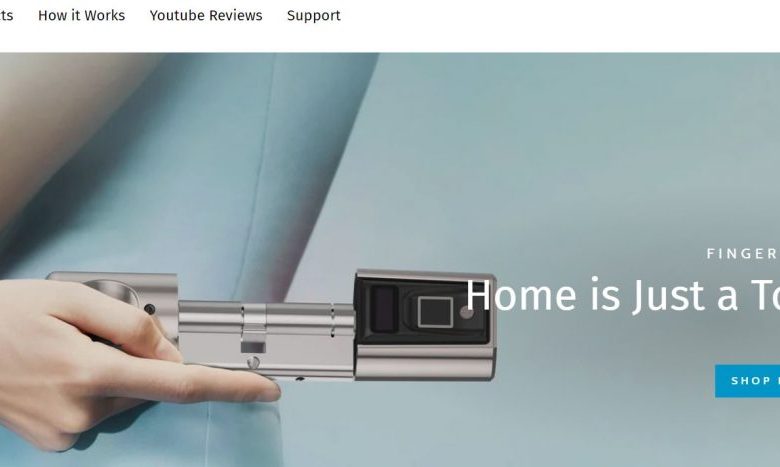 WELOCK has been manufacturing smart door locking hardware for the last 10 years (WELOCK Smart Lock being its most popular product) and the company has managed to claim itself a position among the top providers of smart home access solutions. The brand was established in 2013 and has been bringing a variety of safety products to the already competitive home security market.
Considered one of the leading manufacturers of fingerprint lock cylinders and smart lock cylinders, WELOCK is the pioneer in implementing biometrics into lock cylinders.
Want to take your home security to a whole new level? You will love WELOCK Smart Locks (starting at just €149.99, after coupon only €120). And for those who are reading my review here on Gamers Suffice, I've also got a special discount code, which you can redeem at checkout and avail a flat 20% discount.
Special Discount Code: GET20
Things I Love About WELOCK Smart Lock
Only last month, a review sample of WELOCK Fingerprint Bluetooth WiFi Door Smart Lock was delivered by my mailman and after getting to know the product inside out, I'm writing this review. Here are a few things I loved about the WELOCK Smart Lock:
Since the lock comes with pretty cutting-edge fingerprint technology, the unlocking process takes merely a second.
WELOCK WiFi Gateway takes remotely unlocking doors to a whole new level. Use the WELOCK app on your phone to remotely unlock smart locks.
With Auto-Lock, you can automatically engage the smart lock by setting a timer (10-99 seconds).
You can also view, in real-time, the access log for your smart lock directly on your smartphone.
Recommended for you! Here's How to update Kodi on Windows and Android
WELOCK Smart Lock: Features You Will Love!
Almost Always Recognizes You!
Your fingerprint will be recognized in one go (most of the time, at least). These smart locks comes with a state-of-the-art fingerprint sensor powered by a third-generation semiconductor and that means the lock will disengage in a matter of milliseconds as soon as it detects a match. Data in your Smart Lock won't be uploaded to any remote server ensuring that your biometric information remains safe.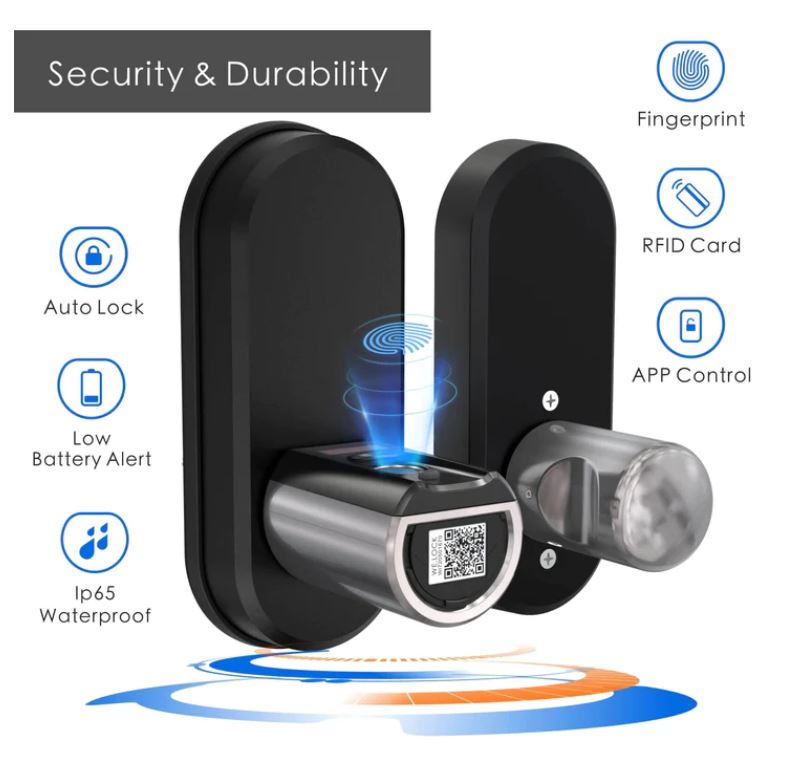 Say you are in a hurry and you forget to engage the lock. With Auto-Lock feature, the system will automatically engage the lock (in no more than 99 seconds) in case you forget to.
Receive an Alert for When the Battery is Low
When the battery level on your lock is low, you will receive a message on your phone via the WELOCK app.
The mobile app can be used for viewing the activity log of your smart lock in real-time.
With the Silent Mode turned on, you won't risk waking up your family in the middle of the night.
WELOCK Smart Lock is powered by 4 AA-sized batteries and with a battery life of up to 1 year, you don't need to worry about replacing them anytime soon.
WELOCK Smart Lock (Other Features and Installation)
The smart lock is IP65 rated so it stays protected from rain or accidental splashes (say you spill your coffee on the lock while trying to unlock the door).
The lock's installation couldn't be easier. Just download the WELOCK app on your phone for remote access and monitoring. Once you hang the smart lock on your door, it will engage automatically thanks to the Auto-Lock feature.
Summary
Yes! WELOCK Smart Lock turned out exactly the way I expected it to and so far, it has been a great addition to my home security arsenal. Of the many fancy features, the ones I love most are auto-lock, real-time tracking and prompt fingerprint recognization. You won't regret purchasing WELOCK Smart Lock especially when you can avail a flat discount of 20% (using coupon code 'GET20'). Click here to get your first Smart Lock from WELOCK!