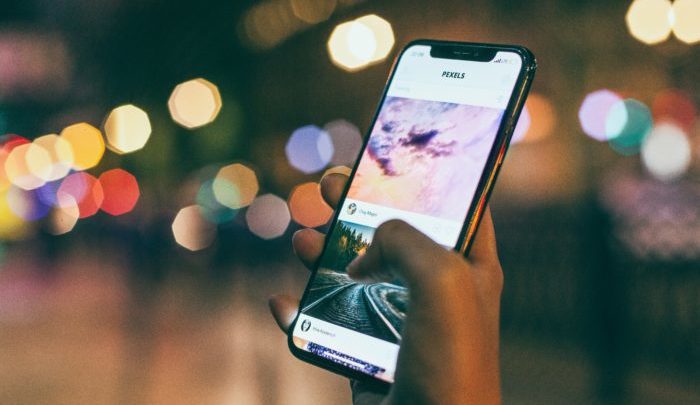 With the passage of time, technology is exploring new horizons of advancement and making our lives super comfortable. The technological advances promote ease in personal and professional life which attracts people towards it more. Apple is one of the top-selling and reputed brand names that has made a significant mark in technology-driven gadgets. With the new innovations, it brings some updates for which people always remain curious.
As Apple is releasing its new update iOS 16.0.1. so, the fuss has been created everywhere about What does the new iPhone update do? People are interested to know what prominent changes this update can provide so they can make a decision whether to upgrade to a new update or not.
In this article, we shall provide you with information on Apple's new update, features, pros, and cons. As many people love to hear about the new update and its properties, here is the medium where you can get all the important data. These will help you in analyzing and making the decision faster.
iOS 16.0.1 – Apple New Update
iPhone users can update their existing cell's system manually via reset network settings iPhone. For the upgrading, they need to try out the new updates. iOS 16.0.1 is the latest update that comes with certain features and characteristics. Get the latest phone and laptop information from technology-related websites like TechyWired.
This new iPhone update is actually for the iPhone 14 model. People having iPhone 14 pro max, iPhone 14, iPhone 14 pro, and iPhone 14 plus can enjoy this latest update.
What New Update Provides in iPhone?
The new iPhone update majorly comes with bug fixes. Following are the three main features that it provides to it users:
The photos will appear to sift on zooming in on the landscape orientation. in the iPhone pro max, this feature can be adopted.
The enterprise single sign-on apps can fail to authenticate
Fixes Issues of Activation and Migration
The latest update comes with the fixation of activation and migration that usually arises on setting up the phone. FaceTime and iPhone activation may not be proper or complete.
The information about the new iPhone update is not limited to this. We know that people are interested to know much more about it. So, read the article to have more exclusive and interesting information.
Cons: Does Apple's new update provide some fixation on security issues? Unfortunately, it does not provide fixes for security. Further, it is only for Apple 14 models.
Prominent Features and Enhancements
The new iPhone update is loaded with a number of prominent features and enhancements that make it exciting and preferable to purchase.
Lock Screen
Redesigned lock screen which helps feature personalization to the lock screen. It can be done with different fonts, pictures, customized styles, widgets, etc.
Advanced font and color options.
Multiple lock screen features are available which can be switched from one to other easily.
The notifications appear from multiple sites. Like the bottom, count view, stacked view, and list view.
Mail
The mail sending can be canceled within 10 seconds of being sent through undo.
Scheduling of date and time for emails can be done.
Reminder for scheduling of mails
Messaging
The messages can be edited even after 15 minutes of sending.
Introduced SharePlay feature that enhances the messaging game through playing games, watching movies, and listening to movies.
The sent message can be canceled after 2 minutes of sending.
Siri
Easy shortcuts setup
Emojis in text
Automatic sending or messages
Call hanging by voice
Expanded offline support
Safari
New web extensions API
Website setting sync
Tab group start images
New languages
Shared tab groups
Pinned tabs in tab groups
Syncing extensions
Web push notifications
Focus
Lock screen linking
Focus filters
Lock screen suggestions like data-rich lock screen
Focus schedules
Easier setups
Focus filter API
Allow and silence the list
Home screen page suggestions
Health
Medication logging helps manage medication-related stuff through lists, schedules, or reminders
Reminders for medications
Tracking medications
Learn about medications
Cycle deviation notification
Invitations of Health Sharing
Dictation
Emoji support
Dictation popover
Auto punctuation
Apple Pay and Wallet
Key sharing and Apple cash
Apple pay later
Daily cash hub
ID cards in apps and verification in apps as well
Family Sharing
Family checklist
Improved child account setup which can help parents to have control over it for check and balance
Screen time requests via messages
Wrapping Up
People who love brands are always attracted to new innovations and updates. Thus, iPhone users always wait for new updates so that they can buy, feel happy, and be satisfied. Hope you have now a clear vision and opinion about What does the new iPhone update do? This piece of information will help you in making decisions faster.
Read Next: Corrupted Data Error PS4: Two Fixes That Always Work!