Internet
What New Online Casinos Do Differently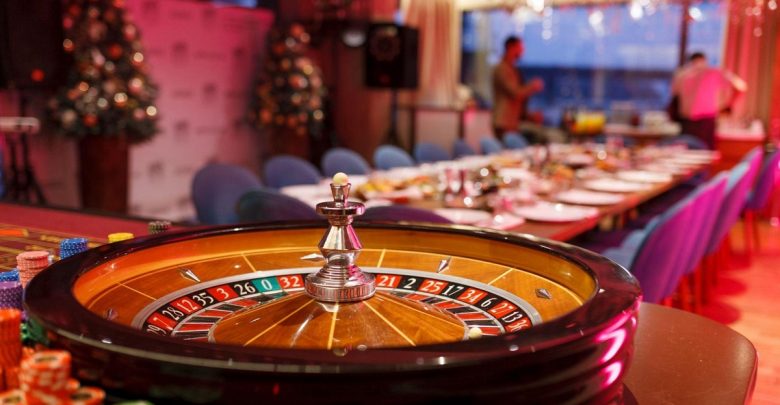 When you're a new online casino, attracting customers can be challenging. Many people like to gamble at well-known casinos. They love the fact that established operators have been in business for years.
For a new casino to thrive in the iGaming industry, it has to operate differently from every other company out there. It needs to perform better and use clever marketing strategies to succeed.
In this article, we'll explain what the fastest-growing new casinos are doing to capture the industry's attention. Let's get started.
Sweet, Regular Bonuses
A casino bonus is like a free giveaway at a newly launched coffee shop. It attracts your attention and gives you a chance to try out what the new company is offering. If you like it, you could become a customer.
Now, many established casinos already give out bonuses. The problem: the offers are difficult to earn and carry unappealing policies. The best new casinos are stepping in with regular bonuses tied to friendly terms and conditions.
Take Koi-Casino as an example. This new online casino has a 100% bonus worth up to €500. The best part: it has 25x wager requirements. For clarity, most operators match your first deposit up to €100. And they require 40x wager requirements.
In other words, you get better value from casinos like Koi compared to more popular operators. Of course, your goal as a gambler is to find the best bonuses online. As mentioned, the best new operators have daily and weekly bonuses.
After you claim a welcome bonuses, you can also expect these rewards:
Loyalty programs
Cash backs
Reload Bonuses
VIP Rewards
Daily and weekly competitions
Fast Payouts
One of the main problems ailing brand-name online casinos is payouts. Many of them payout to winners. But they take too long. It is not unusual for a casino to take more than a week to process a small withdrawal.
Predictably, most people would rather receive their money on the same day. New casinos are solving the pain point by providing quick payouts regardless of your payment method or withdrawal amount.
If you request $10 to $10,000 at the best new casinos, you can receive it within a day or two. The exact time frame depends on whether you used digital wallets, credit cards or bank transfer for payments.
Still on banking, top new casinos have great limits for high stakes players. Usually, many casinos limit the maximum you can withdraw per month at €5000 to €20,000. While this is a fair amount for average players, it's a small amount for people who spend thousands of dollars at casino sites.
Providing High-Paying Games
These days, people are more knowledgeable about casino games than a decade ago. In the past, players would choose good-looking slots or table games and gamble. Nowadays, picking a game to play is a process.
First, people want to know who developed the slot or table game. NetEnt, Microgaming, Betsoft, BTG and Evolution are some of the most respected game developers in the industry.
Secondly, players look at a game's payout rate. With slots, RTP is the most important detail. It describes the amount of money a game pays out to winners in the long haul. Top-rated slots like Starburst, Mega Joker, Thunderstruck II and Book of Dead payout at between 96% and 99%.
In light of that information, it's essential for a new casino to feature high-paying games. If a new operator opens with games from unknown developers, its chances of succeeding are minimal.
Live Casino Games
Live casino games are one of the reasons the entire iGaming industry is growing left, right and center. Millions of people who love poker, blackjack, baccarat, craps and roulette are joining the industry because they can play these games at a live setting.
You see, many people believe the best way to play card games is against fellow human players. Sadly, this hasn't always been the case in the casino industry. In the past, the only way you could play blackjack and poker online was against computer software.
Live software provides a way to gamble table games with your friends through video links. You can see and talk to one another. In doing so, online gambling becomes lively and social.
Evolution Gaming is the best-rated live casino software provider. As such, look for operators with games from this developer. It provides all sorts of table games in a live setting, from Texas Hold'em to Omaha and Sic Bo.
Neat, Mobile-First Websites
When you look at many new casinos, they look beautiful, well-organized and easy to use. What's more, they run smoothly on both cubicle desktops and mobile devices.
New casinos are designing their websites with users in mind. The objective is to impress potential customers through visuals and convince them to sign up thanks to these user-friendly interfaces.
Creating professional websites also carries plenty of benefits to operators. For starters, it affects ranking on search engines like Google. Search engines prioritize professionally designed websites. And in doing so, it helps these platforms command more traffic than slow, unusable websites.
Listening to Customer Feedback
Let's face it. Many businesses in the real world have a hard time to listening to their customers. They continuously push products people don't want to buy simply because a marketing executive made the suggestion.
In this competitive world, though, new online casinos can't afford to run their businesses through guess work. It's essential to collective feedback from gamblers. More importantly, it's important to act on it.
For example, a new casino can run a survey asking its customers what they want to be done better. Maybe players want faster payouts. Perhaps they want to see an improvement in customer service.
A good new casino will usually take this feedback into account when making internal changes. That way, people won't see the need to look for an alternative casino if an operator is working hard to improve things.
That said, many well-known casinos have a hard time acting on customer feedback. Unfortunately, this has led some of them into countless losses and evening closing down.