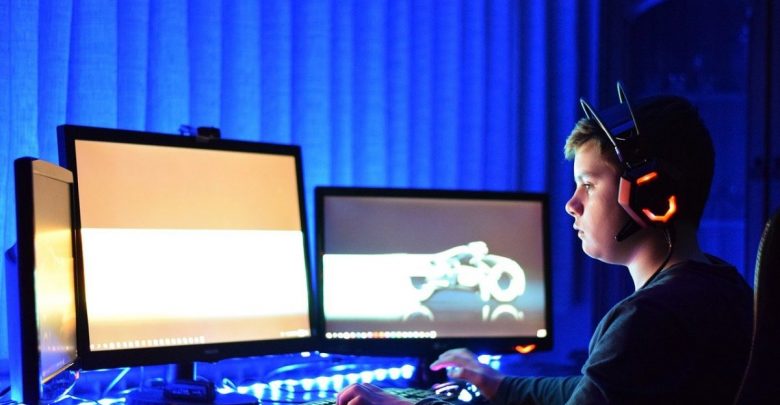 Today, there are more universities, colleges and design schools than ever that offer gaming design for video games and online slots as a degree program. The growth in these programs attests to the rising workplace demand for workers. According to analysts, the coming years will see a 11.59% annual increase in demand for gaming software and designers will be needed to fill that gap.
Gaming design might be the right career path for people who like the gaming world, can successfully analyze which games are good and which are not, are creative, have good communication skills, are able to work in a high-pressured environment and are good with detail.
Getting Started
Game Design is a degree program in institutions of higher learning around the world. Some schools are universities or colleges which have strong art and design departments while others are schools devoted specifically to art and design. These schools offer programs for game design that mixes the technical abilities needed for game design with the artistic and practical applications.
All of the schools promote these skills through hands-on experience promotes learning through doing.
Studying Gaming Design
Gaming design is one of the 21st century's fastest-growing career opportunities. University-level studies prepare new designers to grow this expanding sector.
How do you get started designing games as a career?
Programs
More and more institutions of higher learning are adding game design to their list of degree programs. Some of these schools are specifically design/art schools but others are large institutions with strong art or design departments. The programs for gaming designers mix technical skills with practical application with the goal of producing students who learn the profession through actually working on game design.
Some of the features emphasized in these programs include:
Technology
The programs delve into the technological aspects of game design, providing students with access to new and developing technologies. Artificial Intelligence for games is widely used today but the most technologically-advanced programs take AI beyond its current applications so that students explore immersive technologies like augmented reality and virtual reality. The games are, sometimes, created for purely entertainment value but they can also be created as therapeutic tools for people struggling with physical, emotional or mental challenges.
Interdisciplinary Studies
University-level game design programs involve teamwork. Design companies specifically look for designers who are able to work on game design with other team members from various disciplines such as art, computer programming, marketing and engineering. Programs in game design bring students together in courses such as Interpersonal Communication,Video Storytelling and Design Thinking in order to develop experience in collaboration.
Coursework
Working as a game designer means that you must know about many different elements of a game's design. You'll need to learn computer programming, art direction, graphic design and other subjects. Each discipline involves its own course of study but all include subjects that such as communication, storytelling, critical thinking, presentation, giving and accepting constructive feedback, scripting, programming, drawing, strategic thinking and  design of user-interface among others.
Each program has its own specialty but all cover the basics of fluency in 2D and 3D graphics and animation, gameplay theory,  legal issues related to gaming and technology related to various game platforms.
Internships and Job Search
Game design programs often develop partnerships with game companies in order to secure internships for their students. They do this by funding purchases of Hololens, virtual reality equipment, arcade cabinets, multi-touch tables and other items that design companies need but find it hard to acquire them because their cost is beyond the budget of the average design firm.
Through the internships, students are better able to find jobs after graduation.
A career in game design is only one way in which you can utilize the skills that you learned in your game design courses. There are related fields such as writing, art, entrepreneurship and coding where employers look to fill vacancies with graduates of game design courses.
Many programs suggest that students combine majors or add courses to their program that might allow them to branch out in their future job search. These types of courses include robotics, medical augmented reality via Hololens development, Learning Sciences, Animation, Mobile App Development and others.
Top Programs
Some of the top game design programs include:
Drexel University, Philadelphia
Drexel University offers a Bachelor of Science in Game Design and Production where  design and programming are combined with animation and interactivity. The program focuses on how the game industry intersects with other sectors including health care training, mental health and education.
The courses cover subjects of multi-touch displays, motion control and haptic devices, starting with the foundations of design and technology and moving on to applications such as digital media. The degree requirements include project-based teamwork and a six-month co-op in the gaming industry.
Full Sail University, Winter Park Florida
Full Sail University features  a Bachelors of Game Design program which focuses on preparing students for future employment a game studio environment. The game design and game production courses cover systems designs to prepare students to prototype and evaluate game designs.
There are two main components to the course:
Game Balancing – involving ways to use level design and gameplay design fundamentals as the basis for creation levels to enable students to capitalize on the designs' strengths. The course emphasizes creation of games in which communication with the player is facilitated through user interface.
Game Mechanics – in which students learn how structures of thematic and pacing generate systems of rewards and challenges through conflict resolution.
The program is available in-person or online.
University of Utah, Salt Lake City
The University of Utah's Entertainment Arts and Engineering (EAE) Program focuses on interdisciplinary informatics as it relates to game design. The program integrates humanities, computational research, art and social sciences to facilitate edutainment, simulation and visualization through hands-on applications.
The EAE program works in collaboration with the School of Computing to pursue an environment of interdisciplinary studies that combine technology and entertainment. Students are taught to function as artists with programming skills as they integrate their digital and artistic skills.
A Masters of Entertainment Arts and Engineering degree program is also offered.
The game design programs allow students to integrate their artistic talents and love of gaming with opportunities for a career that allows them to pursue their passion as professionals.