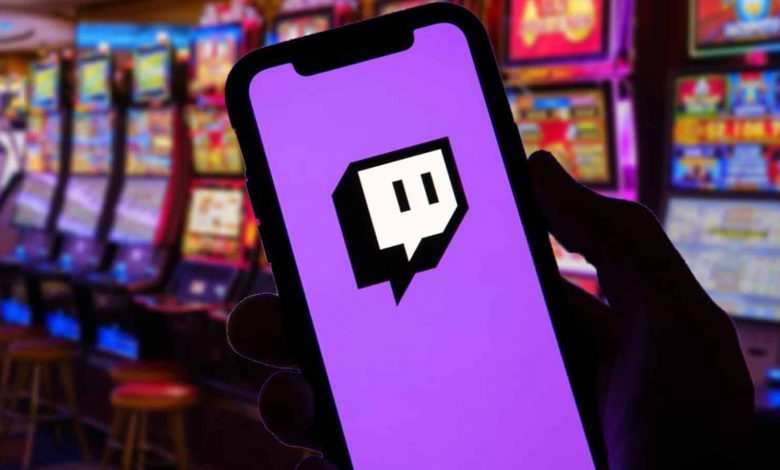 On  Wednesday, 21st of September, Twitch imposed a ban on all streaming sites that involve crypto gambling. "While we prohibit sharing links or referral codes to all sites that include slots, roulette, and dice games, we've seen people circumvent those rules and expose our community to potential harm," Twitch stated via Twitter.
"So, we will be making a policy update on October 18th to prohibit streaming of gambling sites that include slots, roulette, and dice games that aren't licensed either in the U.S or other jurisdictions that provide sufficient consumer protection."
"These sites will include Stake.com and Rollbit.com, Duelbits.com, and Roobet.com. However, we may identify others as we move forward."
Nonetheless, Twitch also shared that they "will continue to allow websites that focus on sports betting, fantasy sports, and poker".
So what does this mean for the platform and the creators? Will other forms of similar content, like the loot boxes from games like FIFA, suffer the same fate soon? Let's find out more about what is Twitch and why the platform is taking this action.
What Is Twitch And What Is Their Role In Crypto Gambling?
Twitch is an online platform owned by Amazon with over 30 million users. It homes content creators from all over the planet with 13 years and above requirements. The platform provides activities such as chatting and engaging in FPS( First Person Shooter) games and MOBA  games, among others.
It is available on IOS, Android, Windows, Mac, Ps4, Ps5, and Xbox, among a series of software providers. Among the most popular gaming streamers, there is Ninja and Pokimane, while Minecraft, Valorant, and League of Legends are some of the most popular games being streamed.
With so many users visiting the streaming platform, a statistical review by Wired concluded that 6.4% of the top recorded traffic streamers had slots for crypto or marketed partnership from crypto gambling websites and Bitcoin casinos.
Where Did The Problem Start?
Gaming on Twitch has massively grown, with large audiences watching favorite celebrities play on the platform. Last weekend, a popular gamer Abraham Sliker narrated on a live stream how his gaming journey has had a despising ending. The gamer stated that he had a bad financial status with massive debts from friends and family.
Abraham stated that his gaming journey started as an employee. He would borrow money from his peers and other gamers and not reveal that the money was intended for gambling. Sliker would trade the money for Counter-Strike skins.
He would play with $50 and progressively increase his stakes as an employee. His friends tried to warn him against this but eventually Sliker was in huge debt.
Gambling became an integral part of his life, and he would borrow money to repay other creditors. He confessed that he even had people he owed money threatening him and puncturing the tires of his car.
Some popular Twitch users such as xQc, Ludwig, and Mizkif are coordinating to compensate fans whom Sliker harmed financially. Abraham said his intention was never to "scam anyone" and only wanted to carry out a sponsorship deal with some gambling sites, which assured him good returns.
Abraham reveals that he now owes more than $200k borrowed from managers at work, peers, and arrears.
Twitch Community Reacts
His situation has caused a massive backlash from popular live streamers threatening to leave the platform if Twitch did not regulate the activity.
Devinnash, another popular streamer said on Twitter "The issue of gambling should have been resolved months ago with a platform-wide ban. I left Twitch over this issue and still feel the exact same as eight months ago when I originally took that stand. Gambling is horrible for the platform. Get rid of it."
What Does The Future Hold?
To sum up, the decision to ban crypto gambling activities on the platform came about when a popular streamer named Sliker confessed that he had scammed fans, friends, and peers with $200k.
This situation stirred a massive debate among popular users on Twitter, threatening to leave the platform.
Twitch is set to effect the ban starting on October 18th with the hope of regulating activities on the platform.
Sports betting, fantasy, and poker websites will continue operations adhering to community guidelines. It does beg the question of whether these do not fall under the same category of the websites that Twitch banned.
Plus, it is time that Twitch also addresses the loot boxes, that popular games like FIFA promote and that many times encourage young children to invest money into a 'pack' that may or may not include a specific special item.
Asmongold has already spoken about that claiming that "loot boxes should be illegal" and if Twitch keeps the same logic that applied to this situation they should consider addressing the gamers promoting loot boxes.
Read Next: Roblox Won't Install Mac: What to do?