Internet
World's Largest Satellite Poker Tournament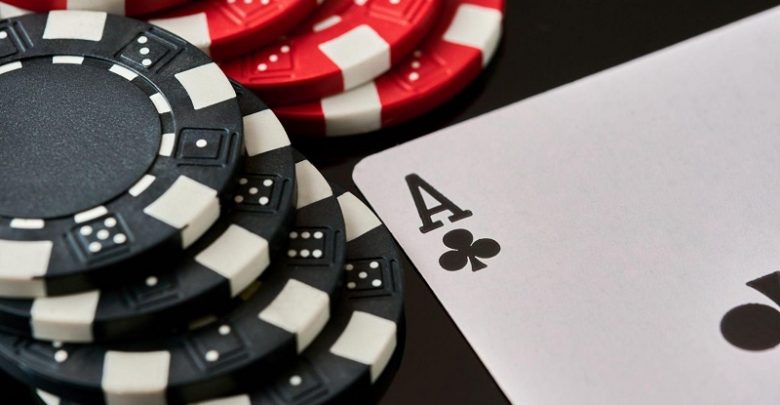 Early registration is under way for the upcoming World Series of Poker, and as the world's largest tournament series rolls back around it's a question of who is going to win the bracelet and take home millions of dollars in prize money.
Entering Major Poker Tournaments
When it comes to actually playing in the World Series of Poker, most people, the average Joe's of the world, don't have thousands of dollars to shell out on tournament buy-ins, hotel accommodations, travel arrangements, and food expenses.
The bottom line is: if you haven't been to Vegas and won before, you probably can't afford to do this on your own.
Satellite Poker Tournaments
Satellites come in both single table and multi-table formats. Their biggest asset is that they allow small stakes players to play above their bankroll in bigger tournaments at a reduced price. A vast majority of players in the field at the WSOP won their entry in a live or online satellite.
Single table satellites come down to the last man standing as they require players to win all the chips to earn entry. Multi-table satellites pay entry for multiple seats determined by the satellites total prizepool. Most online poker sites such as Kazakhstan online casinos offer satellites in both formats.
Satellite tournament structures are equivalent to regular poker tournaments except for when the bubble bursts in a satellite, the tournament is over. Everybody still in the money has won the same prize, entry into a bigger tournament such as the 58 events held at this year's WSOP.
Some players even make lucrative careers out of playing satellites. They win several seats to the same tournament and then sell their extra seats for a profit. Players who employ this strategy stand to make substantial gains on their original investments.
Online Poker Promotions
Aside from satellites several online poker sites provide promotional pages such as 888poker WSOP, on their sites detailing other ways players can earn or win entry into a larger tournament. Such promotional offers generally include inviting a certain amount of new players to join the site or playing a set amount of raked hands on the site.
Though some of these offers don't require much poker skill, they can still be exploited as an opportunity to gain entry into a larger tournament. Taking advantage of these opportunities can reap huge benefits for those lucky and skilled enough to parlay their satellite ticket into a major tournament cash.
These offers have become less prominent as the number of online players receiving entry was limited by the Unlawful Internet Gambling Enforcement Act in 2006. Online poker sites can no longer directly purchase tournament entries for their players.
Realizing Your Poker Dreams
Winning entry into a bigger tournament is generally the preferred way for most players as it proves their skill and their worth for being there. Proof of this exists in the recent string of ametuers who have gone on to win the Main Event at the WSOP, several of which won their entry through a smaller buy-in satellite.
So, for all those amateur poker players who have high stakes poker dreams, entry to that major tournament is in the cards, it's just a matter of taking the steps to get there. Enter a satellite or promotion and try your luck.
Youngest Person to Win Main Event in Poker History – Joe Cada
On November 9th, 2009, Michigan native Joe Cada went heads-up against the unlikely big stack Darvin Moon, finally beating him after 88 hands of play. In front of hundreds of fans and other poker pros, including 7th-place finisher Phil Ivey, Cada displayed his self-proclaimed "heads-up specialist" talent, and won $8,546,345.
Cada's Previous Experience
At age 16, Joe began playing poker online, with help from his older brother, Jerome. After losing their entire bankroll, Cada took a break from poker, returning to play in an Ontario casino. As he entered college, he was playing poker online steadily, learning the game and increasing his winnings.
After less than a year in school at Macomb Community College, Cada dropped out to pursue a full-time poker career.
Cada's Previous Accomplishments
As an online player, Cada plays in about 40 tournaments a day and has earned over $200,000 in winnings. Playing over 2,000 hands a day, he tries to hone his skill and become a better player.
In the 2009 World Series, he cashed twice before the main event. First, in a $2,500 no-limit Texas Hold'em event, he placed 64th, and then again in another no-limit Hold 'em event, 17th, earning him $28,214 before the main even began.
Cada's Opponents for the Final Table
Cada went into the final table 5th in chips, a little over 13 million, compared to the chip leader, Darvin Moon, with almost 59 million. By far the biggest hurdle to overcome at this final table was Phil Ivey, one of the games greatest players. With 7 bracelets, he was the favorite to win, even though he went in with one of the shortest stacks, only 9.7 million. He went out in 7th place.
Also at this table was Card Player magazine editor and poker pro Jeff Shulman. Although he had been quoted as saying he would throw away the bracelet if he won it, he hired Phil Helmuth, the famous "poker brat," to coach him for the final table, hoping to do as well as he could. Shulman went out in 5th place, earning congratulations from his coach.
James Akenhead, the short stack starting out, is a fairly well-known U.K. player, having almost $700,000 in tournament cashes. He, unfortunately, went out first on November 7th.
The rest of the "November Nine," were mostly unknown players. Kevin Schaffel, the oldest player at 51 years old, has played in the main event before with 2 previous cashes in '04 and '08. He went out in 8th place. Steven Begleiter, with no previous live game experience went out in 6th, and Eric Buchman, a lesser known poker pro from New York, took 4th place.
The last player to go before heads-up began was Antoine Saout, from France. With no live experience, Saout won his seat at the main event in a $50 satellite online event. Darvin Moon was heard to say, "It should have been you and me," after Saout was knocked out by Cada.
All in all, no one saw him coming. At one point during the final table, Cada was down to a little over two million in chips but kept clawing his way back up, until he had all the chips on the table, and the bracelet.
Cada steps into poker history as the youngest person ever to win the main event, beating out last year's winner, Peter Eastgate, who was 22 then.
Read Next: Nintendo Switch WiFi Issues: Can't Connect or Find Network? Fixed!