Internet
5 Wonderful Things You Possibly Didn't Know About Steam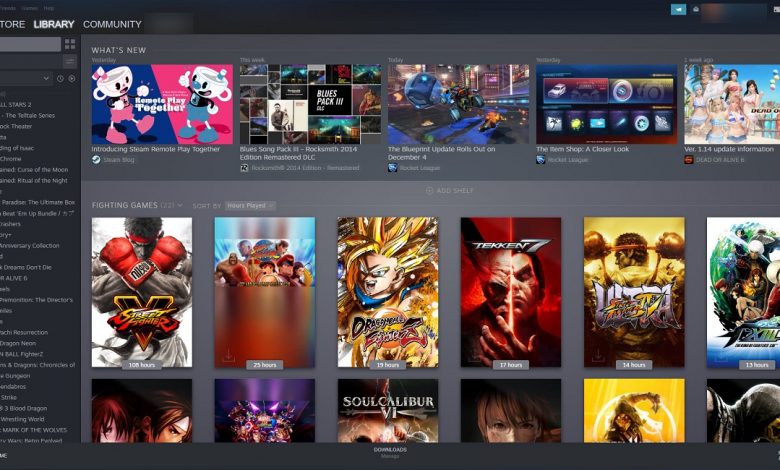 The software Steam is the largest online distribution platform for computer games, and it is available for Windows, Linux, and macOS. As a gamer, you must have heard about this platform and its numerous possibilities. Steam has more than 100 million active users and lets its users chat with friends, sell different items for real money, and download game soundtracks. But Steam has much more options, and some of them are interesting and can contribute to your gamer experience, let's take a look at some of them.
It Is Possible To Stream Your Game Session On Steam
Many viewers rarely come together, and Steam broadcasts can only dream of numbers like on Twitch, but it does at least exist – the possibility to stream your game sessions directly via Steam. Beforehand, you can make various settings in the general Steam settings and the broadcast menu, such as who can watch (no one, friends per request, friends in general or all users), the video resolution, bitrate, chat, or whether the microphone should be recorded.
That's it – now the setting is applied to every gaming session. If you want to watch other users' games, you can find the current broadcasts in the community drop-down menu.
I Want To Share My Games With My Family And Friends, Can I Do It?
Yes! Steam's Family Library is an exciting feature that lets you share your game library with other users. However, setting this up requires that you have access to each other's PCs. We'll play through this using two users as an example: first, both have to activate Steam Guard and then select the Family menu item in the settings. There, you can select up to five users from your friend's list to whom you can grant access to the family library from authorized computers. Then you have to authorize the computers themselves. You have to go to your friends or family member's machine and log in with your profile. Then you can authorize access to the family library from that PC in the same menu. You have to repeat this with every device on which the lucky counterpart wants to play the borrowed games.
Are There Any Casino Games Available On Steam?
Are you the type of person who enjoys a good bet but doesn't necessarily want to risk their own money? Well, you're in luck, because Steam has many casino games to provide. There you can have a real casino experience just as in any online casino as Cookie Casino or other online casinos and even choose between slot games, poker, baccarat, and other games.
How Can I Buy Or Start A Download Of A Steam Game On The Go?
This opportunity is great – Steam can also be used on the go, namely via the Steam app. Its functions are very limited, but you can still buy games and start the download on the go if you have your PC running at home and you are logged into Steam.
To do it, you must open the Steam app's library in the menu and simply tap on the download icon next to the desired game. The app will start the download in the current Steam login displayed at the top of the library. So, it is very simple!
How Can I Change The Language In A Game?
Generally, the language setting of Steam determines in which language a game is installed. You can change it afterward by right-clicking on the title in the library, selecting the properties, and changing the language in the same tab.
A short download and installation follow, and the title can be played in the desired language. However, you should take a look at the available languages before buying to be on the safe side. Often, other languages are only available as subtitles.
To sum up, these are only a few opportunities Steam can provide to you as a gamer. Take a look at this platform and you will surely find many great things there!
Read Next: Steam Error Code 7: Here's How to Fix it!