Games
Are You A Block Puzzle Game Lover? Try These 5 Games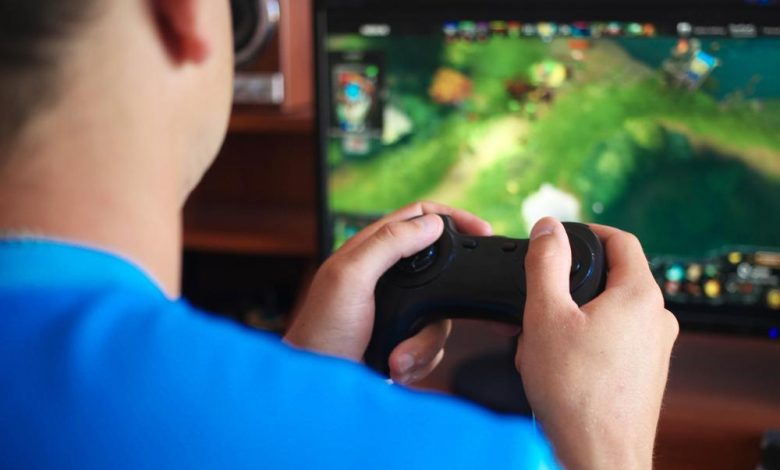 Why not attempt some online puzzles when you're searching for something to do at home to keep your mind occupied? We enjoy a good old-fashioned jigsaw puzzle, but the internet is a great place to find some intriguing and thoughtful puzzles to keep your brain engaged.
What better way to spend your time, concentrate your attention, be attentive, and reach some inner zen than by finding some puzzles to solve? We've compiled a list of some of our favorite free online puzzles to keep you entertained.
Top 5 online block puzzle games to play:
These games are all diverse in their own manner, but they all have the same aim of finding out how to move the blocks so that they line up.
Some of these games are timed, while others are not. They all have one thing in common: they're all a lot of fun!
MPL Bloxmash:
This is a must-play block puzzle game curated by MPL. Bloxmash's main goal is to fill in the gaps and clear the lines in order to score points. To earn points, you must clear many lines at the same time. If your stack of blocks hits the top, the game is over. Swipe down to get the 'Blox' at the bottom faster to earn more extra points. To cycle the blox, tap on the screen. To move the Blox, tap and slide left or right.
Block Champ:
Block Champ is a free online puzzle game that is similar to other 10×10 classics, but with a few differences! 10×10 games are similar to Tetris without the gravity. You get three Tetris-style pieces at a time, which you can put wherever on the 10×10 grid.
Block Champ adds lightning bolts and ice cubes to the conventional blocks in this game with a few tweaks on the traditional Block Puzzle. To fill the lines, simply arrange the blocks on the 10×10 grid. When the blocks match, the lines are immediately cleared. Lightning strikes serve as multipliers. Before removing the lines, the ice cubes must melt. Arkadium's game stimulates your brain to think of fresh actions and empty out the lines. Definitely worth a try.
Tetris:
Tetris, one of the original Block Puzzle games released in 1984, has finally made its way to mobile devices. You must complete lines with 'tetrominoes' (differently shaped pieces) put on the playing surface, similar to a classic block puzzle game. When you match the lines, the blocks disappear and the player earns points. Then you proceed to fill up the remaining vacant spots with fresh blocks. When there are no more vacant slots, the game is over. The longer you keep emptying the spots, the more points you'll receive. Tetris also features a multiplayer version in which opponents may impose penalties on one another. It would be advantageous if you defeated them by remaining in the game for a longer period of time.
Mahjong:
Mahjong is a classic Chinese game of strategy, skill, and conclusion that is both enjoyable and very popular. The traditional version of the game needs you to build similar sets and matching pairs out of 136 tiles. Classic mahjong has been played for centuries in China, dating back to the 1800s.
Mahjong, like other online memory games, is a wonderful game to play if you want to develop your memory abilities while also relieving tension! Many players prefer to play online mahjong on a mobile device with a big screen, such as an iPad or Android tablet.
One website that offers free online Mahjong games is Mahjong-challenge.com. This site offers unlimited randomized games of Mahjong and you can even read up on the rules, strategies, and techniques while you're playing. Challenge friends and family online to see who can score the highest on the top Mahjong games.
Jigsaw Puzzle Epic:
Online jigsaw puzzles are ideal for anyone seeking for a variety of activities that are both entertaining and demanding.
Jigsaw puzzles may be used to relax, to test your intellect, and for a variety of other purposes.
A puzzle game with a few unexpected twists. It's a jigsaw puzzle game with over 10,000 photos. Every day, you'll be given a new problem to complete! There are puzzles of beautiful scenery all around the world, as well as global marvels. You may also make puzzles out of your gallery photographs. It has many difficulty settings and can complete a 625-piece jigsaw puzzle!
Final thoughts:
Block Games help to sharpen your mind, improve your problem-solving abilities, and are soothing. They benefit both adults and children in terms of self-improvement and growth.
Playing Block puzzle games will help you improve your working memory. To get to the ultimate answer in puzzle games, you must have a strong short-term memory. Puzzle games can help you do just that.
That's all there is to it! Try out these puzzle games and you'll be a block champion in no time! These are just a handful of the numerous free online block puzzle games available. So, if you're looking for something to do or simply want to unwind for a moment, why not try one of these games?
Read Next: How to Cast to Firestick from Android & Windows 10