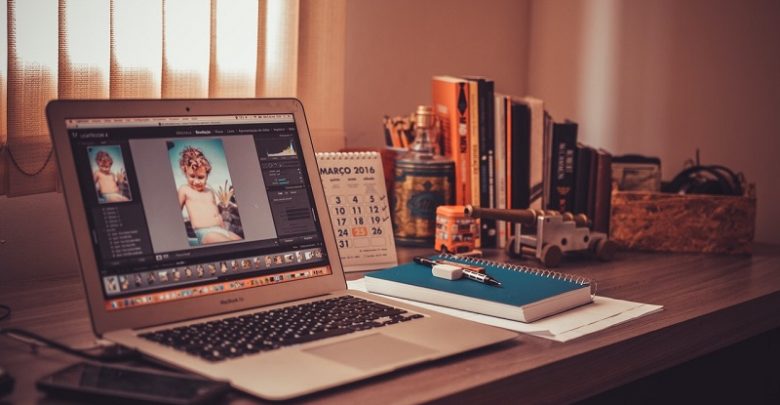 Adobe Photoshop is a popular software used for photo editing, graphic design and allows users to edit raster images. Adobe Photoshop provides powerful tools for editing and design process. It makes the users use of layering to allow the depth and flexibility in designing. Its powerful tools when combined, are capable of doing anything in the world of images.
Adobe Photoshop was created by two brothers John Knoll and Thomas in 1988. John has sold the software to Adobe systems, then it marketed as "Photoshop". It is published for both Mac-OS and windows but not for Linux. John decided to demonstrate with Apple and Russell Brown, who was an art director at Adobe. In 1988, Adobe purchased the license for distribution. Eventually, Photoshop 1.0 was launched in February 1990. It was mainly for Macintosh. 
Adobe Photoshop is specially designed to allow users to edit and create multiple designs and images with the best resolution. By using layers to support transparency, can also act as filters that can alter images on layers below them. You can apply several model colors like CMYK, spot color, Duotone and lap color space. Do Adobe photoshop 7.0 latest version download from softwarestoic.
A Photoshop document extension is PSD with a maximum of 30,000 pixels for width and height. The limit of PSD file length is 2GB. There's another file named .PSB. It has maximum height and width up to 300, 00 pixels with file over 4 Exabyte's. It has a new innovation of creative cloud branded in June 2013. With Photoshop, Adobe has also developed Photoshop elements, Photoshop Light room, Photoshop mix and Photoshop sketch. They all are called "ADOBE PHOTOSHOP FAMILY". 
BENEFITS
Using Adobe Photoshop will let you design and discover anything you want. People use this famous software because it has a vast editing and designing features. You can create high quality images by using layers. It has hundreds of features that are hardly available on any other software. Here are some basic benefits of using Adobe Photoshop. 
ORGANIZE IN A WELL MANNER
You can easily import any picture of any quality on Photoshop thus you can manage and handle it properly. This software neatly organize imported files they can be easily handled. All tools and features can be found on workspace easily.
QUICK AND TIMESAVING
Many features and tools on Adobe Photoshop are just a click away. You can use regular edits like crop, invert, skin tone feature, red eye removal and teeth whitening with a single click. If you are a professional then you can do your task within minutes.
ADVANCE EDITING
Professional Photographers used Adobe Photoshop to maintain the quality of their pictures. You can turn an image of a person into model or zombie by using highly professional and advance editing tools.
NUMEROUS POSSIBILITIES
Adobe Photoshop services will give the result you want. Just you have to use the right tool in a right way. Hundreds of services like editing, blurring, cropping and enhancing are the key element of image.
ADDED FEATURES 
Adobe Photoshop delivers high quality results. You can use features like resizing, color correction and HDR imaging. Now Photoshop contains many amazing features like 3-D image creator, video editor and graphic designing software.
ON ALL PURPOSE SOFTWARE
Literally, you can create anything with Adobe Photoshop software. It has now become industry specific software because of containing stunning creating and editing features. You can create event and greeting cards as well on your occasion. 2D mode is used for physical objects around you. Whether it is enhancement, manipulation, restoration, product image editing and masking, this software helps in all.