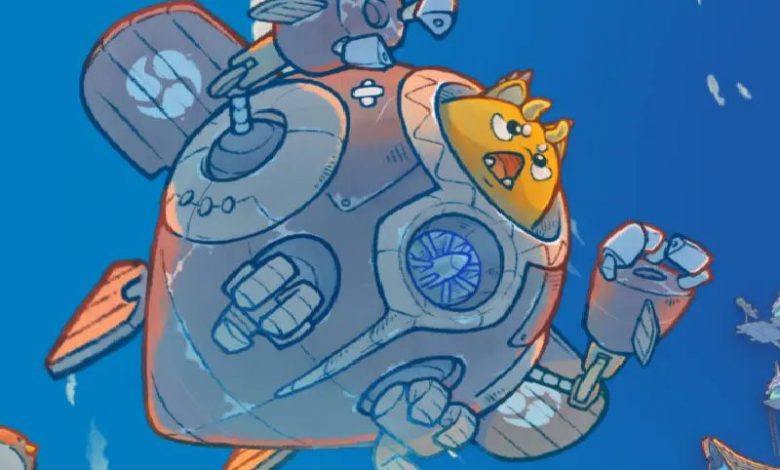 We all witnessed how the NFT art world blossomed in 2021, and now even game developers are jumping on the NFT gaming bandwagon. So what exactly is NFT gaming?. In simple words, NFT games use blockchain technology to prove ownership of a certain game asset. Although mainstream blockchain integration is still in its infancy, many observers believe it will be as transformative as the internet's adoption.
Blockchain has the potential to revolutionize the way we exchange assets, much as superfast internet provided by some of the greatest providers, such as AT&T internet, has transformed the way we share information. You'll never be able to get enough of the fast internet speed, and if you have any concerns, you can contact AT&T Customer Service at any time to get them resolved. Similarly, developers can't get enough of blockchain technology and are putting their hands on everything to give it a blockchain twist.
To fully grasp what NFT gaming is and how it differs from traditional gaming, continue reading as we walk you through the fundamentals of NFT gaming and recommend various NFT games for you to try out. And if you grasp the importance of tokenizing games, you can see why it is likely to stick around and even make some serious cash from that too.
How Does NFT Gaming Work?
In traditional gaming, you buy or download a game. While playing the game, you collect weapons, gears, and other items. These items reside in an inventory in the game. When you stop playing the game, those items disappear. Moreover, those items have no value to you in the real world. If you quit playing the game, all your time, money, and value spent on it will be lost.
In NFT gaming, you still buy games, collect gear, weapons, and other items. The important distinction here is that you strictly own those limited-edition items. The item can be used outside of the game and you can bring it with you across any platform and use it in another game as well. You can also sell that item in a marketplace for real-world dollars, not credits, and not steam dollars.
NFTs allow you to invest in the items in the game and can be stored for you inside the inventory. As more and more people join the game, the demand for that item increases as the number of items is limited and can't be increased. With the increase in demand increases the exchange price and this is how you can earn from your investment or game assets.
How Does Blockchain Works for NFT Gaming?
NFT games use blockchain technology to perform four major tasks:
One of the most significant aspects to consider in bitcoin and blockchain games is the existence of proven ownership throughout history. So, you might hear that Jim has one sword and two shields on his crypto wallet or Ethereum address. Typically, gaming items are tracked on Ethereum or a blockchain with similar capabilities.
Assets minted as NFTs are created in predetermined quantities, and that information is maintained as part of the data on the blockchain database. There will be no more than 50 NFT combat axes if there are only 50 NFT battle axes. The developer cannot simply create more.
Blockchain also makes sure that the assets can't be changed. For example, a sword in an NFT game made of silver can't be changed into a golden sword.
The major feature of blockchain that has distinguished itself as an emerging technology is its decentralization. No single entity owns it. It exists for all to see or use.
Popular NFT Games Available to Play Right Now
NFT games are still in their early stages of development. Many of the games were developed only last year and will be launched this year. NFT games are projected to be mass-produced and widely available within the next two years. Following are some of the NFT games that are available right now for you to play:
Axie Infinity is a trading and combat game that allows users to gather, nurture, battle, and sell digital creatures known as "Axies." To begin playing, new players must acquire at least three Axies. The beginning cost for three Axies has risen to more than $1,000 by December 2021.
The game employs a "pay-to-earn" approach, in which players may earn an Ethereum-based in-game coin after paying the initial charges.
Splinterlands is a popular blockchain-based trading card game that runs on the world's most sophisticated, comprehensive, and unique Play-To-Earn ecosystem.
Players can control their in-game assets and can trade across several blockchains on multiple markets. Splinterlands is a free-to-play digital collectible card game and you may install the game on your phone or laptop just like any other standard app.
Big Time is a multiplayer action role-playing game that allows everyone to accumulate NFTs. Players take on the role of time-traveling heroes who must battle their way through history. The basic gameplay is now free, while NFTs play a minor role. However, you may spend NFTs to unlock items and level up, giving you a new perspective on the game.
To conclude
Blockchain technology has ushered in a sea change in many aspects of our digital lives. First, technology has had a significant influence on the banking and business sectors, and the way people trade has changed dramatically. Now, in 2022 and beyond, it will seem strange to play a game for free when you may have fun while also filling your crypto wallet with NFT games powered by blockchain technology.
Read Next: PS4 Controller Windows 10: Use PS4 Controller on Your PC