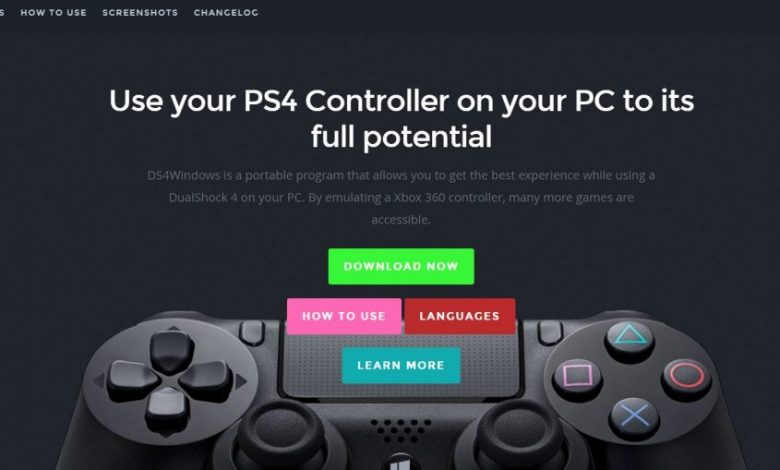 If you have always played on a console ever since you were a kid and have now switched to a gaming PC but would still like to use your good old PS4 controller instead of mouse and keyboard, Windows 10 will let you do that without having to install any third-party applications. Although Windows 10 as plug and play feature for Xbox One controllers, DualShock 4 might encounter random issues in certain games (only a day before I wrote this article, my PS4 controller was not working with Ori and the Blind Forest). That's why I decided to do a bit of research and find out why my controller wasn't working right.
We heard that Max Payne 4 is coming out on PS5 and Xbox Series X soon enough. Read this one now! Is There Going to be a Max Payne 4?
In this guide, I have mentioned everything about using PS4 controller on Windows 10 (right from plugging it to the USB port to having it working with even the old games).
Before connecting your PS4 controller to a Windows 10 PC, make sure you have
A micro-USB cable in case you want to establish a wired connection between the PS4 controller and your Windows 10 PC.
Want to connect the PS4 controller via Bluetooth to Windows 10? Make sure your system has a built-in Bluetooth module. Can't see the Bluetooth icon in taskbar? You might have to manually download the Bluetooth drivers compatible with your system (check your system manufacturer's website for more details).
For those who don't have Bluetooth built into their system, you will have to purchase a USB wireless Bluetooth module.
When you connect DualShock 4 to a PC running Windows 10, the system should automatically fetch the latest version of device driver from the web. Make sure your system is connected to the internet so that it can fetch the latest version of device driver for DualShock 4.
PS4 controller is not supported out of the box on Windows 10. Driver updates are compulsory for proper functioning of the controller. You might have to install a controller emulator for it to work with old games.
For using the controller wirelessly, you will have to install a third-party application called DS4Windows because your operating system does not natively support Bluetooth connectivity for PS4 controllers.
Plan to use a USB cable for connecting PS4 controller on your Windows 10 PC? Without Bluetooth, it will be a 'plug and play' compliant device.
Follow these steps for wirelessly connecting a PS4 controller on your Windows 10 PC!
Download Third-Party Device Driver Software for PS4 Controller
DS4Windows tricks your Windows 10 PC into thinking that DualShock 4 is an Xbox One controller (something that Microsoft supports natively on its operating system).
Recommended for you! Borderlands 4: Will the King of Looter Shooter Get a Sequel?
Click here to download DS4Windows.
You will receive the installation files for DS4Windows in a compressed zip folder. Using a achieve unpacker, extract the content of the folder you downloaded. You will see two executable files after the extraction is complete. Double click on DS4Windows.exe to run the application.
The other executable file (named DS4Updater.exe) can be used for fetching the latest build for this software.
Configuring DS4 on Windows 10 to Use PS4 Controller Wirelessly
After launching DS4 for the first time, you will be asked what settings and profiles you want to use. For beginners, they should go ahead with 'Appdata'.
Click on 'Install DS4 Driver' in the window that comes up. After the installation is complete, you can simply connect your DualShock 4 controller to one of the USB ports (3.0 recommended for best performance). You could also use Bluetooth for wireless connectivity but that's not something to be done if you are looking for zero input lag.
Playing Steam Games with PS4 Controller on Windows 10
All that it takes to play games in your Steam library with a PS4 controller on Windows 10 is a simple configuration within the Steam app. Steam supports both wireless and wired connectivity modes for PS4 controller. More on this in a separate guide!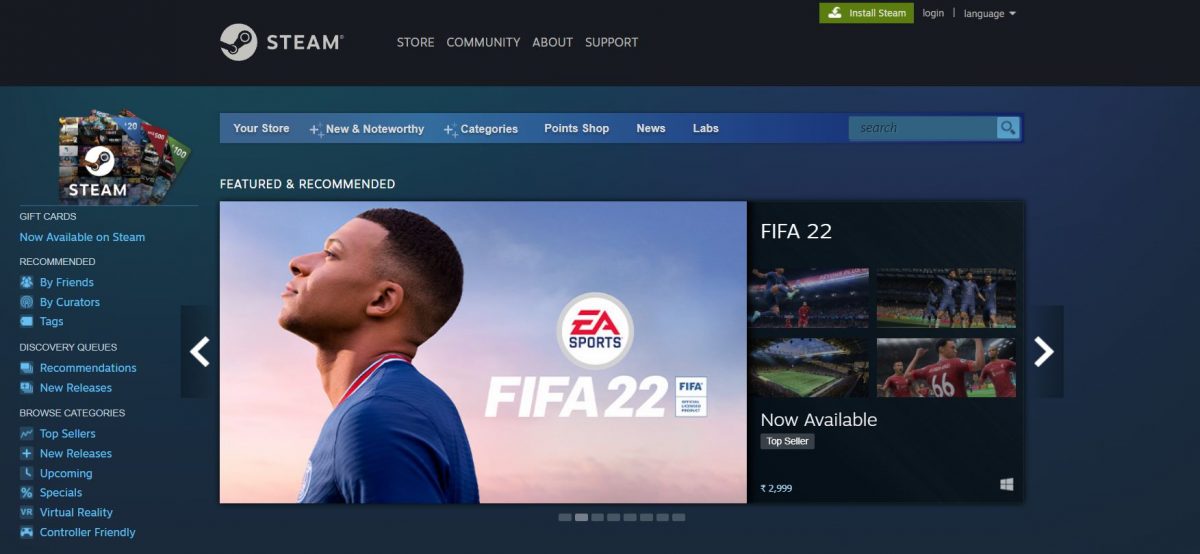 Play Non-Steam Games with PS4 Controller
For playing games that are not in your Steam library, you will have to keep DS4Windows running in the background. Yeah! Trick your system into thinking that an Xbox One controller has been connected.
Warning: Don't get the cheapest Bluetooth dongle you can get your hands on if you plan to use it for connecting your DualShock 4 to Windows 10. Invest in a decent Bluetooth dongle to avoid input lag issues.
Sony also offers a Bluetooth dongle for connecting DualShock 4 controllers to PC and it's rather expensive plus when it comes to getting the job done, it really does.
After connecting the Bluetooth adapter to your system, grab your DualShock 4 controller, press, and hold the 'PS+Share' buttons until the light starts flashing. A flashing white light indicates that your controller has entered pairing mode. Pair your Windows 10 PC with the controller from 'Settings'. Click on 'Add Bluetooth or other device' and select the third option that says 'Everything else' (with a Plus icon) and locate your PS4 controller.  You will now be able to use the DualShock4 controller wirelessly, provided that you have the latest version of DS4Windows running in proper configuration.